Love begins at home
"Drawing the bow and loosing the shot happens independently of the Archer. The hands must open like the skin of a ripe fruit. The Archer must let himself go to the extent the only thing that is left of him is a purposeless tension.
At this state of mind released from all attachments, Art should be practised."
—Eugen Herrigel, "Zen in the Art of Archery"

NILI PORTUGALI is an Israeli filmmaker, architect, senior lecturer, researcher and published author. Her multidisciplinary portfolio, both in practice and theory, is closely connected to the holistic-phenomenological school of thinking, whereby she strives to discover personal and profound universal truths in every aspect of her work. In her exquisite documentary, And the Alley She Whitewashed in Light Blue, she takes us on a deeply intimate journey back to her family roots located in the holy Galilean "Kabbala" city of Tsefat, Israel, where she recollects the memories of her own childhood, spent with her grandparents, and the nostalgia they evoke for a forgotten past.
Through her uniquely poetic and meditative cinematic language, Nili shares with us, in this week's guest post for The Culturium, her early reminiscences of the birthplace and hometown of her family since the early 19th century; a place where her grandmother, Rivka Berenson, founded her singular hotel in a small stone courtyard building at the end of an alley in an old labyrinthine city, full of shadows and birdsong, and which time has simply overlooked.
Reflecting on her project, a fusion of aesthetic grace and metaphysical contemplation, Nili says: "What is the secret of all those great timeless buildings of the past—cities, villages, tents and temples, endowed with beauty and soul in which man feels 'at home'? Grandmother carried the cultural traditions on her shoulders that no longer exist. She didn't need to travel to 'Zen Centres' worldwide, to practise a state of 'controlling the mind' and being 'free of the self'. She did it daily, absentmindedly …" Thankfully, the customs of Tsefat have been preserved in Nili's poignant documentary, reminding us that the spirit of home is never forgotten.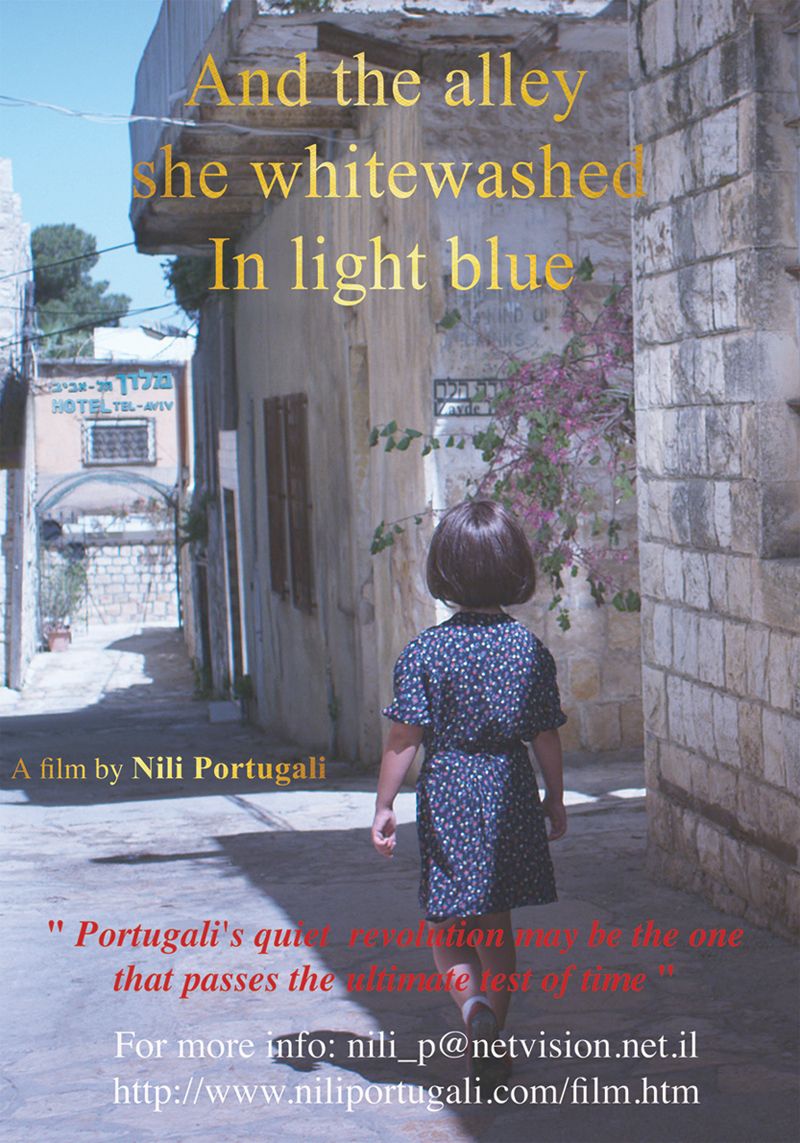 Watch entire film online for free
Post Notes