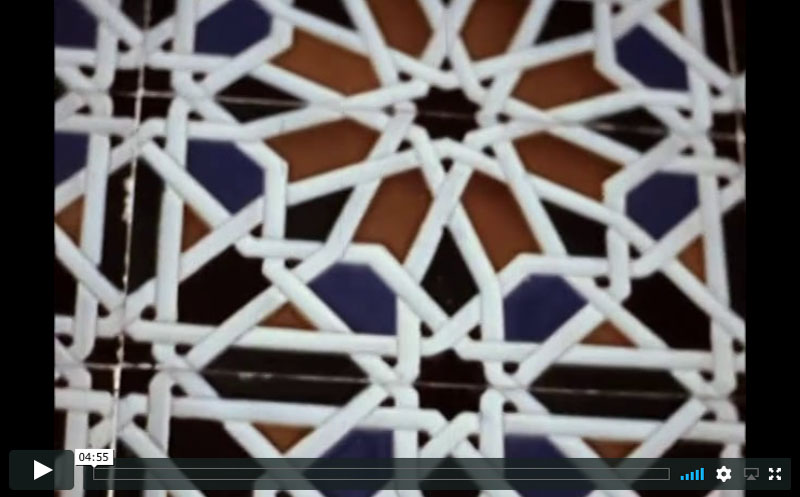 The Garden of Moor
I am a garden adorned by beauty:
My being will know whether you look at my beauty.
Oh, Mohammed, my king, I try to equal
The noblest thing that has ever existed or will ever exist.
Sublime work of art, fate wants me to outshine every other moment in history.
How much delight for the eyes!
—Ibn Zamrak,
"Poem in the Hall of the Two Sisters"
The Alhambra
"MARIE'S FLIMS WERE her flower garden," wrote Jonas Mekas, avant-garde artist, in his obituary for American experimental filmmaker and painter, Marie Menken (born Marie Menkevicius, 25th May 1909–29th December 1970). "Whenever she was in a garden she opened her soul, with all her secret wishes and dreams." And never was a soul so exposed in celluloid than her masterpiece, Arabesque for Kenneth Anger, the short "moving image" homage to her fellow cinematographer filmed in one single day at the stunning Moorish fortress, the Alhambra, in Granada, Andalusia, in southern Spain.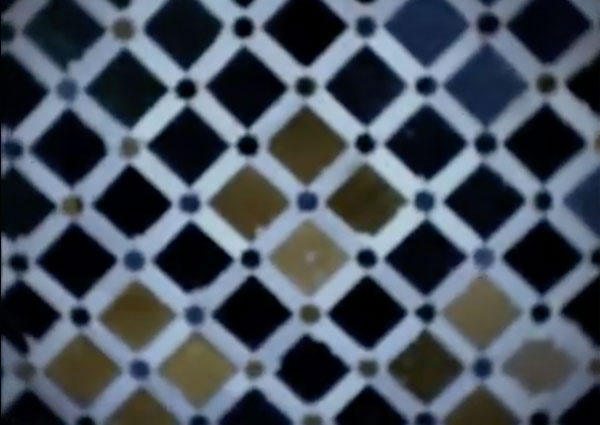 Arabesque for Kenneth Anger was produced by the Gryphon Film Group—a collective of mid-twentieth century artists including Marie Menken and her husband, the filmmaker and poet Willard Maas—which also had associations with other experimental cinematographers such as Kenneth Anger, Jonas Mekas and Stan Brakhage, who were the founding fathers of American avant-garde cinema.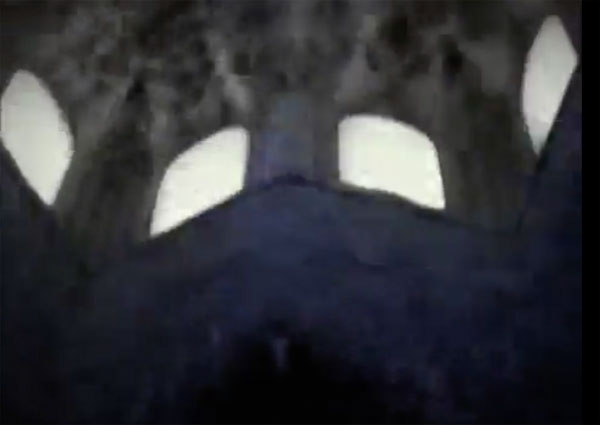 Unlike Christopher Isherwood, who decried in Goodbye to Berlin, "I am a camera with its shutter open, quite passive, recording, not thinking," effectively declaring that he was a mere observer of the world, removed and distant from the action, Menken's engagement with her surroundings, through skilful handheld camera work and post production, becomes an intrinsic part of the overall sequence, whereby filmmaker and viewer fully participate in and become one with the aesthetic experience, heightened by the rhythm of Teiji Ito's beguiling soundtrack, with its instrumentation of classical guitar, hand clapping and castanets.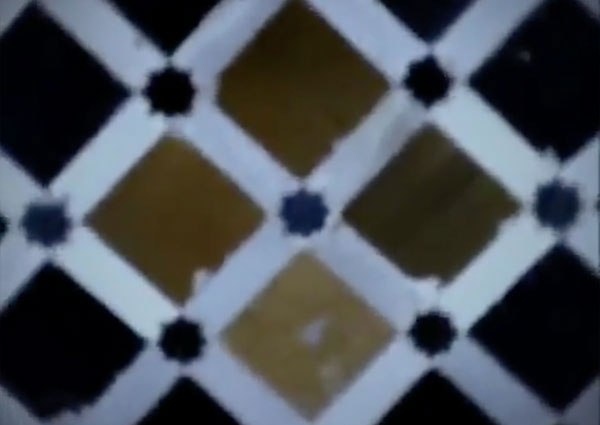 Filmed on a Bolex camera using 16mm film stock, Menken is able to create an exotic cavalcade of water fountains, calligraphy, sculpture, tiling and colonnades; as the camera beguiles and teases us, azures and ochres flash by, evoking an exquisite Islamic composition of colour, form and movement. Entrancing moments include a saraband of spinning lights and then, in the final frames centred around the famed Lion Fountain, the viewer is quite literally dancing in time with the camera. The result is sensual, transcendent, hypnotic.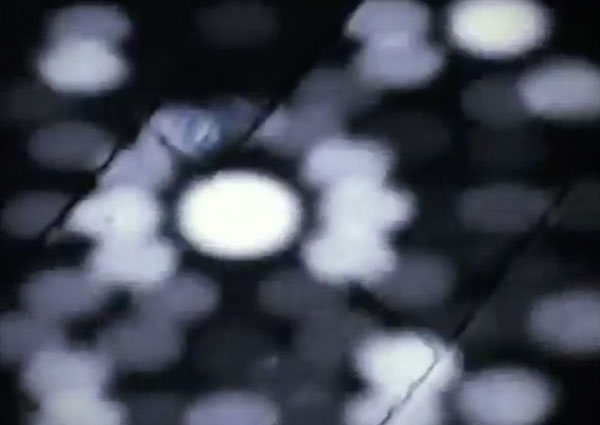 The incredible thing about Arabesque for Kenneth Anger is how seemingly modern Menken's film appears to be. Is this simply because quality filmmaking is timeless or rather that the latest styles in cinematography have exhausted all the fancy effects of their editing software and are returning more and more to simplistic and elegant ways of representing the director's vision? Whatever Menken's ultimate raison d'être, she has produced a piece of visual art that is effortlessly beautiful and eternally meaningful.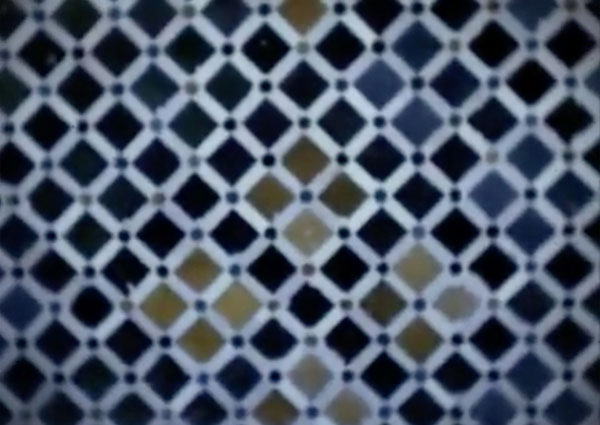 Akin to her female cinematographic contemporary Maya Deren, Marie Menken championed an artistic legacy that gave focus to a totally unique display of the feminine spirit unleashed on the celestial screen, one which imbues us with her aesthetic élan and artistic vitality, the sophistication and subtlety of which we are unlikely ever to witness again.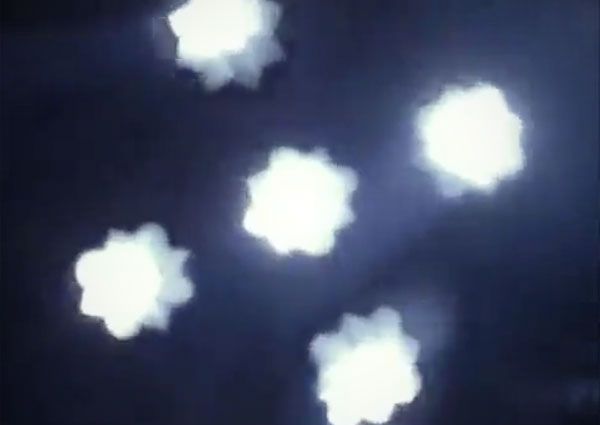 There is no why for my making films. I just liked the twitters of the machine, and since it was an extension of painting for me, I tried it and loved it. In painting I never liked the staid and static, always looked for what would change the source of light and stance, using glitters, glass beads, luminous paint, so the camera was a natural for me to try—but how expensive!
—Marie Menken
Post Notes