Unbearably beautiful
Los Antiguos decían que Jauja era una tierra mitológica llena de abundancia y felicidad. Muchas expediciones buscaron el lugar para corroborarlo. Con el tiempo, la leyenda creció de manera desproporcionada. Sin duda la gente exageraba, como siempre. Lo único que se sabe con certeza es que todos los que intentaron encontrar ese paraíso terrenal se perdieron en el camino.

The Ancient Ones said that Jauja was a mythological land of abundance and happiness. Many expeditions tried to find the place to verify this. With time, the legend grew disproportionately. People were undoubtedly exaggerating, as they usually do. The only thing that is known for certain is that all who tried to find this earthly paradise got lost on the way.
JAUJA IS QUITE simply one of the most beautiful films I have ever watched. Unbearably so. A painterly meditation on the apparent fragility and futility of human attachments, Argentine auteur Lisandro Alonso's poetical triumph (born 2nd June 1975) is an elegant blend of European period drama and faux Latin American Western, which unsurprisingly garnered the prestigious FIPRESCI award at the Cannes Film Festival in 2014.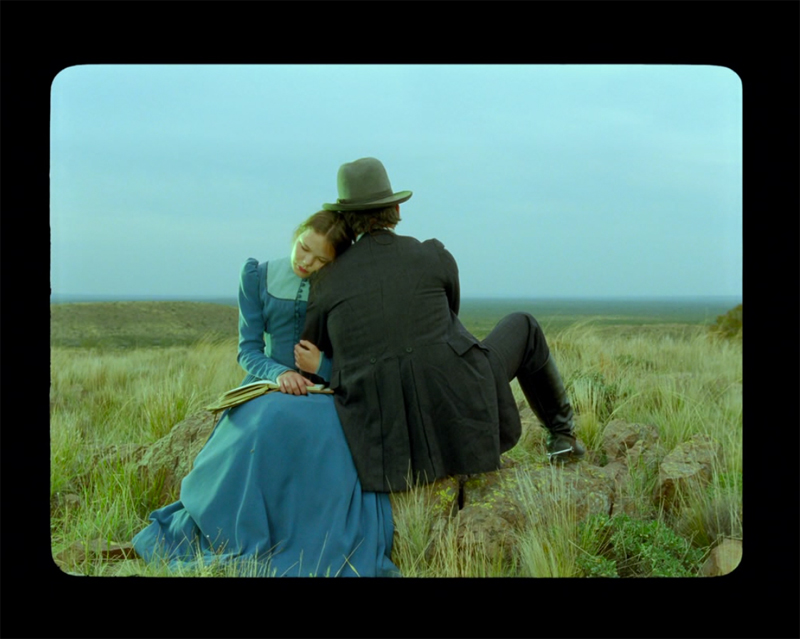 In general, I tend to focus on reality and to film the things that I see around me. But with Jauja, I consciously tried to move away from reality and to enter into some kind of imagined micro world. I got in touch with the poet and novelist, Fabián Casas, who became the film's co-writer. He's the one with the vocabulary and imagination. He's able to connect parallel worlds and dreams, poetry and reality all together in a way that creates a new kind of structure. This is what makes Jauja so different from my previous films.
—Lisandro Alonso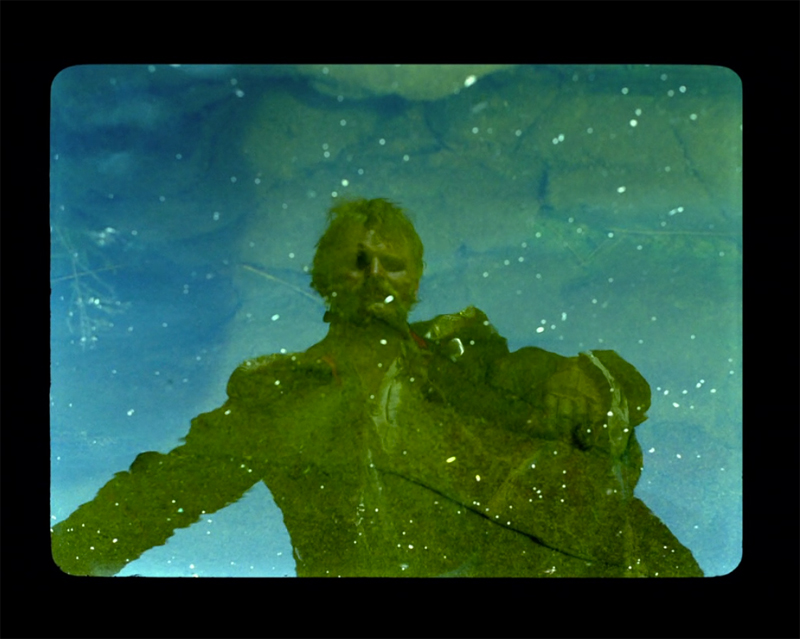 Set in Patagonia (a geographical region at the base of South America spanning the lower sections of Argentina and Chile) in 1882 during the "Conquest of the Desert", the story follows Capitan Dinesen (played by Viggo Mortensen, who also co-produced the film and wrote the music) a Danish engineer for the Argentine Army. He brings his teenage daughter, Ingeborg (Viilbjørk Malling Agger), along with him but she elopes with a young soldier, leaving Dinesen, resplendent in full military uniform, to journey through the hostile wilderness in her pursuit. Shot on 35mm filmstock using an aspect ratio of 4:3, the overall presentation of Jauja (pronounced "ho-ha" and derived from the Arabic word meaning "doorway") is reminiscent of antique daguerreotype photographs, evoking nostalgia for an idealized past and reiterating the allusion to a mystical utopia located in a faraway land, always just beyond reach.
It is very important to pay attention to the opening sequence or prologue, which essentially forms the leitmotif for the entire film. When Ingeborg pleads with her father for a dog, his response is to ask her what sort of dog she would like, to which she replies: "One that follows me everywhere." She then closes her eyes. And this is the rhythm that repeatedly plays itself out, scene after scene—a relentless tension of push and pull, ebb and flow, hide and seek, reflecting the polar dynamics of human (and animal) relationships, the agony and ecstasy of the chase between an avid lover and an elusive beloved, all enacted, we suspect, within the confines of a dream.
Echoes and influences from other "slow cinema" directors abound in this fantastical drama—the oneiric metaphysicality of Andrei Tarkovsky's Stalker; the surrealism of Alejandro Jodorowsky's The Holy Mountain; the haunting desert landscapes of Carlos Reygadas' Japón. Indeed, director of photography, Timo Salminen's incredible cinematography elevates this arthouse feature into a divinatory piece of theatre through perfectly balanced compositional framing, coupled with lush visual elements bathed in gentle shadows and sumptuous light.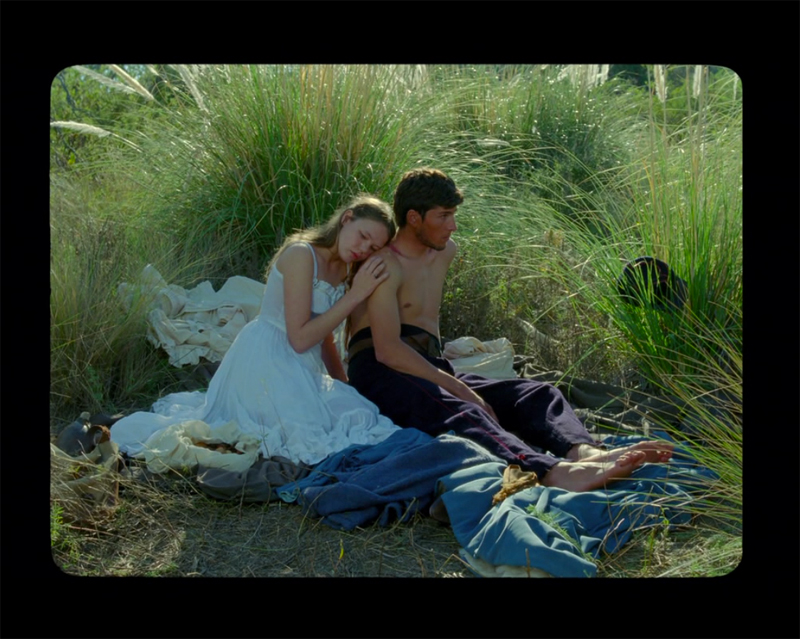 I think that simply filming someone is the best way to demonstrate what I think about the human being—about his lack of communication, his isolation and his incomprehension about himself and the world. I think that, in the end, a human being is always alone in each decision he makes, although it is true that his family, his friends and his surroundings contribute to those decisions. That's why I'm very interested in describing characters' environments. I think that these environments may even be more important than the characters themselves. Usually the environments I film are cruel. They are far away from the city and so there we find some behaviours that are much closer to animal instinct.
—Lisandro Alonso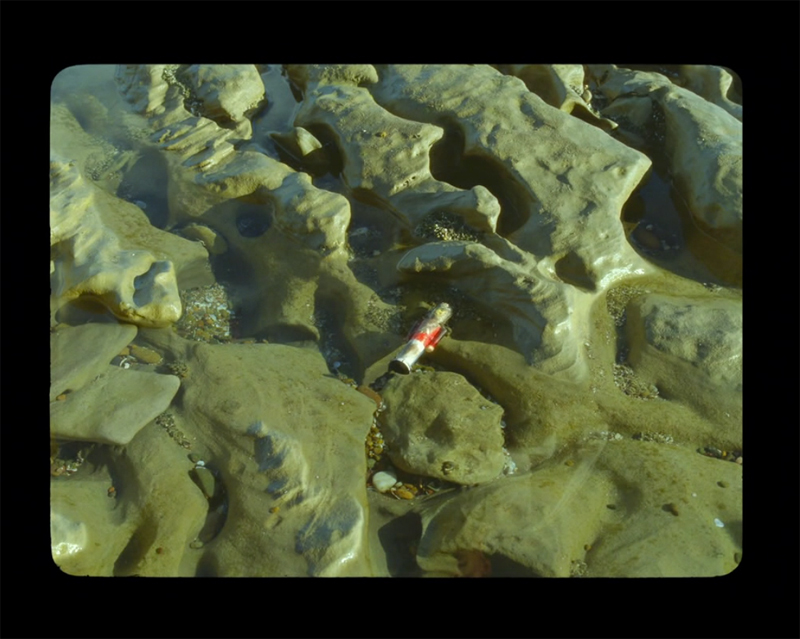 And thus Dinesen sets off on horseback from his camp by the sea into the Patagonian wasteland in search of his fugitive daughter, becoming more and more despairing of what may have happened to her. Having already been briefed on the enigmatic army officer, Zuluaga, who has gone AWOL, losing his mind in the process in the manner of Joseph Conrad's Kurtz in his seminal novel, Heart of Darkness, the Dane himself becomes increasingly irrational and paranoid. As his desperate attempts to hold onto his European values of logic and reason start to disintegrate, made all the more incongruous by his insisting upon wearing full army attire to the very last, Dinesen becomes lost in the horror of a hallucinatory nightmare.
By the time he reaches the mountains, his horse and rifle surreptitiously stolen, even the elements above have turned against him. And yet there is a still a slither of hope. A stray shaggy dog, Tarkovsky-esque, leads him to a child's toy soldier resting on the rocks, the very one which Ingeborg had discovered floating in the shallow pools on the beach. There then follows one of the most beautiful scenes of the entire movie, where Dinesen is lying under the night sky caressing the figurine, temporarily exulted in his crusade, his limbs choreographed against an inky cosmos to the accompaniment of Mortensen's delicate guitar score.
Minimalism reigns in terms of its filmatic framework and subtle sound design, including bleating sheep, sawing cicadas, susurrating leaves; and yet, the concepts that Jauja addresses are the big existential questions we must all grapple with at some point in our lives—time, reality, love, death and the purpose of our very existence. It is the craggy panoramas of chaparral and pampas grass that set the backdrop against which these themes inevitably play out, metamorphosizing and shapeshifting, until nothing is what it seems. When Dinesen finally encounters the enigmatic old woman (Ghita Nørby) in the cave, time, space and reality no longer have any meaning. Past and future have coalesced into an everlasting present, as we wonder who exactly the woman actually is—his daughter, his mother, his former wife? And even more unnerving, who is the dog? Are we a party to a reconfiguration of the laws of nature, possibly reincarnation? Whatever the answer, we are left devastated by the realization that Dinesen will never see his loved ones again in the form that he knows them. As the old woman proclaims, "the desert swallows them up."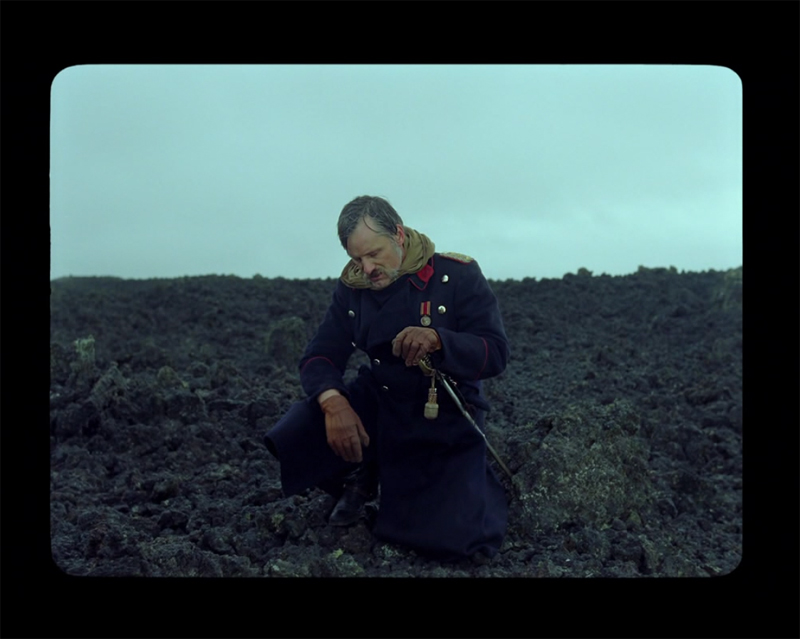 Everything begins with stillness, with silence. Movies are light and time. Before the movie begins, there is darkness and nothing is happening. When the movie starts, the clock starts and we see. And, unless it is a silent movie, we hear. From then on, it is all give and take with the initial stillness, the initial darkness and nothing can ever be entirely unseen, unnoticed or immobile. Trusting that, letting yourself breathe and move in unison with the tension between 'nothing is' and 'anything could be', allows you to communicate whatever you can imagine communicating, whether you appear to be still or are moving as fast as you can.
—Viggo Mortensen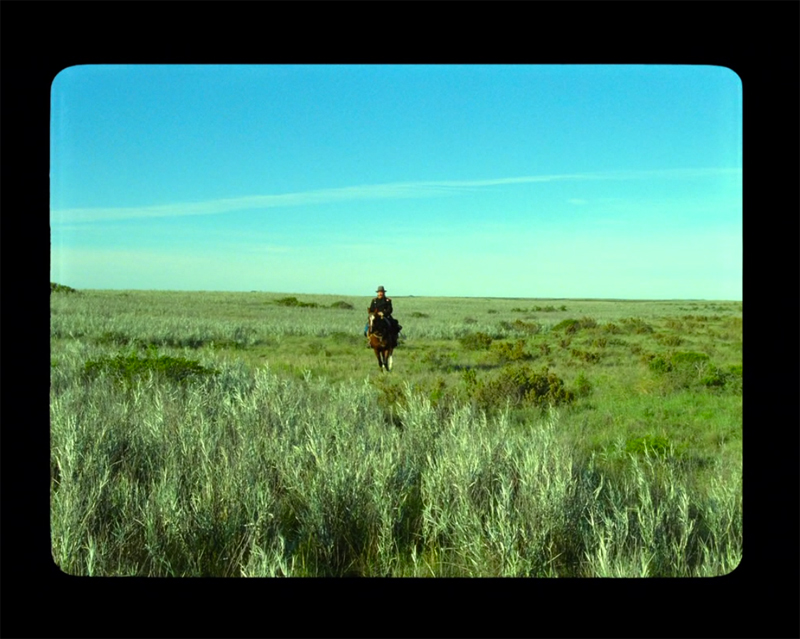 Mortensen's Scandinavian Don Quixote is mesmeric and it is difficult to imagine any other actor having the capability or calibre to perform Jauja's central protagonist, notwithstanding his fluency in Danish and Spanish. He manages to convey a plethora of qualities simultaneously—sensitivity, ineptitude, courage—in this outstanding rendition of a man turned inside out by confusion and anguish. I am reminded of the Danish director Carl Theodor Dreyer's exhortation to artists that in order for a theatrical delivery to be believable, the actor must identify himself with the character he is to portray by building his part from within, not being satisfied "until his heart is beating in the other chest".
Indeed, in one early pivotal scene when Capitan Dinesen realizes Ingeborg has fled with the young soldier Corto, he returns to his tent to put on his military regalia. Sitting down on the bed, he looks into the middle distance before closing his eyes. The shot is held for many moments as we bear witness to the conflicting feelings coursing through his heart, not least his anger at his daughter's disobedience but also his utter despair at the fact that the agonizing cycle of hide and seek is to begin all over again.
Exuding a silent stillness, Mortensen's facial demeanour is utterly spellbinding: he feels the part, he is Capitan Dinesen and, therefore, he cannot avoid convincing us, thus triggering innate fears of thwarted love and heart-rending loss of our own. It is little wonder that Viggo Mortensen, who is also an accomplished photographer, musician, poet, writer and director in his own right, is one of the most masterly artists of his kind.
Places are like other characters to me. Jauja starts in an isolated but very sunny coast and we end in a lunar cave. You can read in the landscape that everything in the story is getting darker. What I like is to feel connected with a place, to forget about all the conventions of city life—my wallet and my ID, all that stuff. I want to focus only on the people around me. When it comes to the energy of the characters or the feelings I'm after—I don't know where they come from. It happens like this more or less with most of the films I have directed: I just feel connected with the person and with the landscape. I don't entirely understand why. Maybe it's motivated by a more primitive question like, 'What are we doing here?' Simple questions are also complex: 'What do we need to be happy?' 'How do we communicate with each other?'
—Lisandro Alonso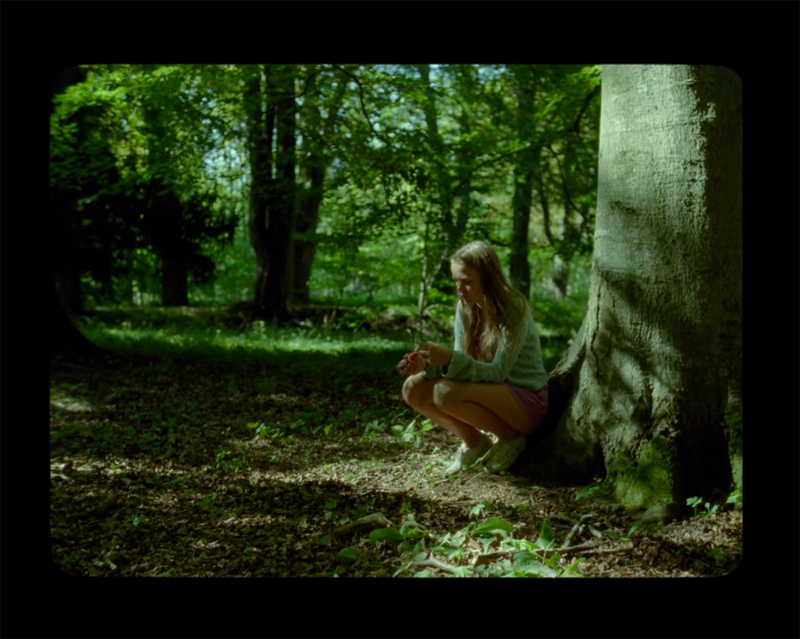 The final scenes in Denmark are the most perplexing but if we look carefully enough the clues are all there. The disappearing dog, the figurine thrown into a deep still pool, then the final shot returning to the Patagonian coastline and the gentle roar of the sea. The end becomes the beginning and the reverie is repeated again, though belonging to whom—Ingeborg, Dinesen, the toy soldier, the dog—we can only imagine.
Indeed, befitting of any creative work of the highest order, we are left wondering what it all really means in its entirety. Is our life merely an illusion, a myth, a fairytale? A transitory cycle of lost love and doomed relationships, forever driven by the forces of destiny in a never-ending metempsychotic loop? As the old woman in the cave repeatedly asks: "What is it that makes a life function and move forward?"
Albert Camus, the French existential philosopher, acknowledged the apparent meaningless of things and yet he believed that not only must we nobly endure our human suffering but also celebrate our existence with all our heart. We may ultimately be "homeless, from nowhere" but the secret to life is to live as passionately as possible in the moment, in the here and now, wherever that may be. "There are no more deserts. There are no more islands," Camus says. "Yet there is a need for them. In order to understand the world, one has to turn away from it on occasion; in order to serve men better, one has to hold them at a distance for a time. But where can one find the solitude necessary to vigour, the deep breath in which the mind collects itself and courage gauges its strength?" Perhaps that place is Lisandro Alonso's beautiful masterpiece.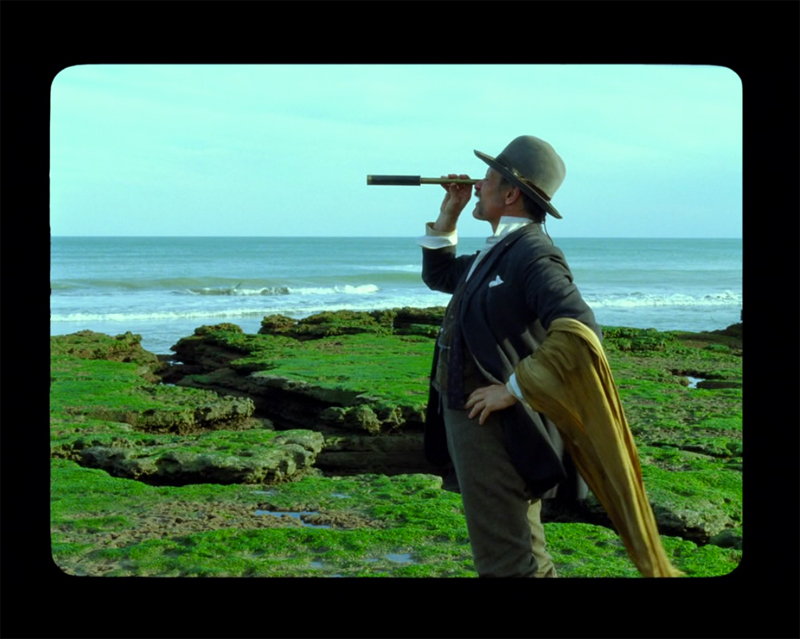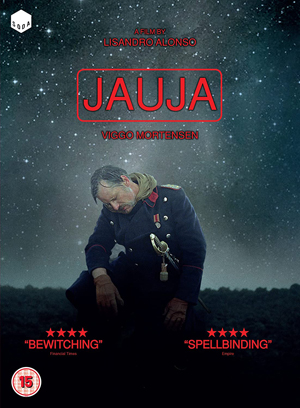 Post Notes