How the loss of a spouse led to the love of a Sufi Master
In the west the sun was setting in a sea of shimmering golden clouds. The whole world seemed to be illumined by this vivid gold, was transformed by it. I had to cross the chowraha [circus] to get to the baker's shop. Before entering, I stopped and turned and saw that right across the chowraha was a magnificent rainbow. So clear, so vivid and bright, against a golden sky; and I must have walked right under it. I stood for a while, enchanted.

There is a Russian saying that when one walks under a rainbow it means that if one has a wish or a desire it will be fulfilled. What an omen! My Master told me that my troubles are passing away. I don't think that I ever was so happy in my life … with this special happiness never experienced before …
READING THE SPIRITUAL autobiography of Irina Tweedie (20th April 1907–August 1999) is to be transported to India and experience directly the beauty and magnificence of a subcontinental wonderland. Aryanagar, the Northern Indian district where Irina lived for two years regularly visiting a Master from the Naqshbandiyya-Mujaddidiyya Sufi Order, enters into our consciousness as a place where the magic and the mystery of the Unknown are revealed.
Her diary entries—written between October 1961 and December 1966 and encompassing her time spent in Aryanagar, London and then finally in the Himalayas—take the reader on their own spiritual transformation. Indeed, the overall effect is to taste the very living presence of her Master and his enduring wisdom for ourselves.
I hoped to get instruction in Yoga, expected wonderful teachings, but what the teacher did was mainly to force me to face the darkness within myself and it almost killed me … I was beaten down in every sense until I had to come to terms with that in me which I kept rejecting all my life.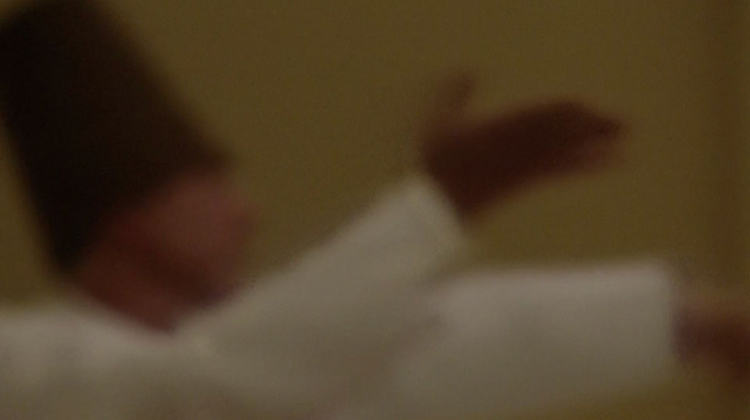 With unashamed honesty, Irina Tweedie records her thoughts and feelings as she embarks on her path of self discovery. Her Sufi Master, Bhai Sahib (which in Hindi means Elder Brother) is an enigmatic character—cryptic, compassionate, aloof. Not given to long and verbose discourses on the nature of reality, Irina is, nevertheless, moved by his presence.
In her first formal meeting with him, Bhai Sahib asks her, "Why did you come to me?" Irina's words come spilling out:
'I want God,' I heard myself saying, 'But not the Christian idea of an anthropomorphic deity. I want the Rootless Root, the Causeless Cause of the Upanishads.'
'Nothing less that that?' He lifted an eyebrow …
Born in Russia at the turn of the twentieth century, Irina was educated in Vienna and Paris. She then moved to England, where she was happily married to a naval officer. His death in 1954 caused a grief of such profundity that she sought solace in religion and philosophy, eventually turning to the Theosophy Society for help but it failed to inspire.
Nonetheless, an intense longing for freedom still prevailed and yet nothing would suffice; it was then that she had the overwhelming compulsion to travel to India.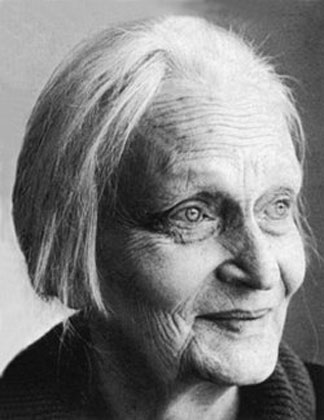 Continuing to explain her reasons for coming to India to Bhai Sahib, she tells him of the Theosophical belief that a guru is not necessary for liberation, salvation being achievable through one's own independent efforts:
'Not even in a hundred years!' he laughed outright. 'It cannot be done without a Teacher!'
I told him that I did not know what Sufism was.
'Sufism is a way of life. It is neither a religion nor a philosophy. There are Hindu Sufis, Muslim Sufis, Christian Sufis. My Revered Guru Maharaj was a Muslim.' He said it very softly, with a tender expression, his eyes dreamy and veiled. And then I noticed something which in my excitement and eagerness I had not noticed before; there was a feeling of great peace in the room. He himself was full of peace. He radiated it; it was all around us and it seemed eternal. As if this special peace always was and always would be, forever …
Immediately, Bhai Sahib instructs her to keep a diary of her experiences—Daughter of Fire: A Diary of a Spiritual Training with a Sufi Master meticulously records Irina's day-to-day existence, which was later abridged to a much shorter version, The Chasm of Fire, and published first. It charts her meetings and conversations with Bhai Sahib, as well as her attitudes and frustrations, dreams and insights, as she struggles to come to terms with her very own inner being.
At first, her entries tell of the sheer physical endurance of Indian life, which becomes an almost insurmountable obstacle—the smells and noise and chaos in temperatures well over a hundred degrees. Nevertheless, provoked by her feisty and often quarrelsome character, Bhai Sahib is forced to break her attachment to the senses and her overriding sense of "poor me".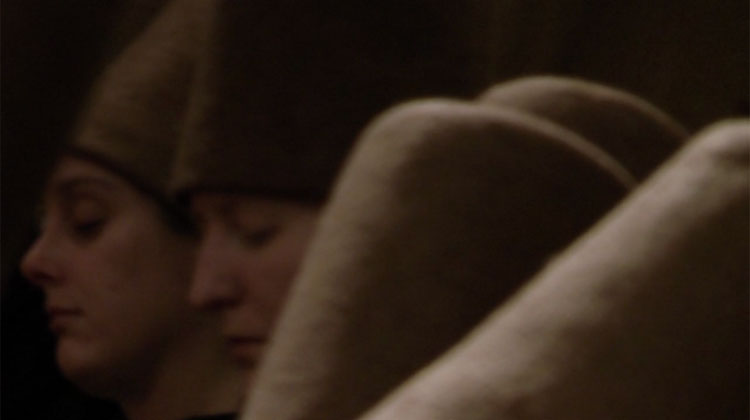 She is regularly made to sit outside his house, often in the blinding dust and pouring rain, whilst welcoming other devotees into his presence. He also demands that she hand over to him all of her income as a test of her dependence on money. Her protestations are loud and she repeatedly demands his assistance:
'Oh please help me! I am so confused!'
'Why should I?' He looked straight at me. 'If I begin to help, you will ask again and again for help: how will you cross the stream? You must do it yourself, I will not help. If I do, you will get used to it and will never be able to do it without my help. We all have to cross the stream alone. Don't you realize this is the way. I am telling you, showing you the way. THE ONLY WAY. Why don't you realize that you are nothing? It means complete surrender. It takes time. It is not done in one day. It takes time to surrender.'
Bhai Sahib goes on to tell her that his method is the Way of the Silent Sufi. Always in silence and dependent on the maturity of the devotee, practice or dzikr can be either the path of contemplative meditation in the mind (dhyana) or the path of complete renunciation in the heart (tyaga). Although both paths ultimately lead to the same goal, her Master places greater emphasis on surrender:
'It is like love; it cannot be hidden. If I don't speak to you for days, you just sit. If I speak, you speak and never, never must you complain … This is the door, the only door to the Kingdom of the Heart. What is surrender of the heart? You people do not even imagine. Not only Western people, I mean Indians too … Learn to be nothing, this is the only way.'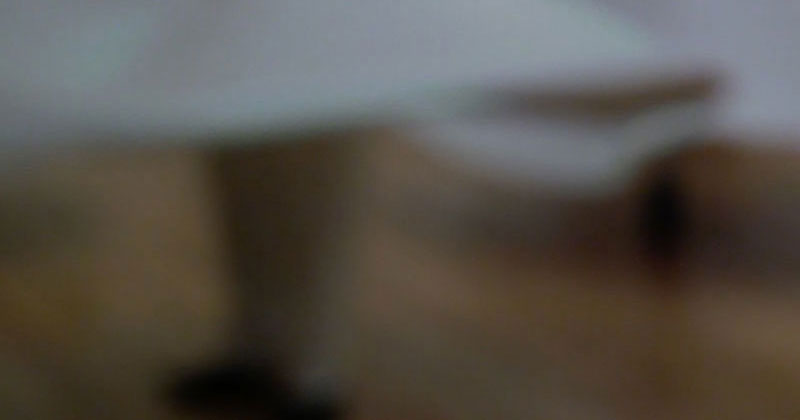 The challenges unfold relentlessly and she is tossed on a tide of ecstasy and agony, and yet, little by little, the path of love begins to blossom in her heart:
Deepest peace. And I nearly fall down when I salute him lately. And the feelings of nothingness before him represents such happiness. He will be resting, his eyes closed or open; I sit, bent in two (a comfortable position for me in his presence) under the blow of the two fans; he and I alone somewhere, where nothing is but peace.

Lately it becomes increasingly lovely. Deep happiness welling from within. From the deepest depth … Also at home, when I think of him, it comes over me … Soft, gentle. A bliss of non-being; not existing at all. It is difficult to believe, unless one has experienced it, that it is so glorious 'not to be' …

Walking to his place amongst the busy morning traffic, the noise of children going to school, cows wandering aimlessly, rickshaws driving at greatest speed, dogs fighting and the sky covered with white clouds, I reflected that the feeling of nothingness is not only now in his presence. It stays with me … I feel like that before God, before life; it seems slowly to have become my very being.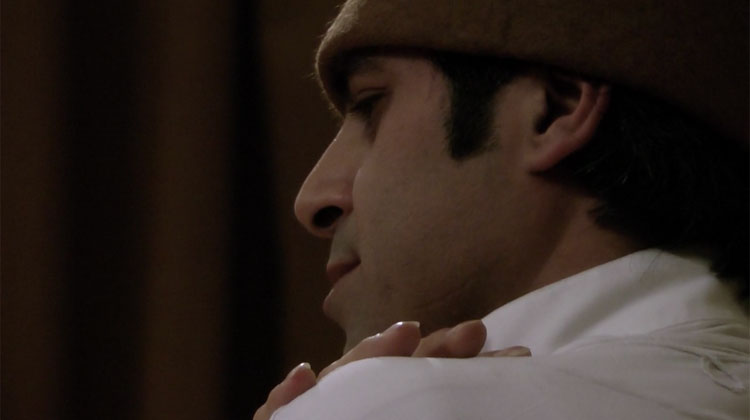 Irina's final diary entries are made on solitary retreat in 1966 in the Himalayas, where she is at the end of her journey. Three months have passed since Bhai Sahib left his body after a series of heart attacks, and now she reflects on their relationship and the wisdom he has conferred. Who would have thought that a widow in her fifties could have endured so much suffering in the search for peace of mind:
The sunrise, the sunset, the garden, the people, the whole daily life seems outwardly the same. But the values have changed. The meaning underlying it all is not the same as before. Something which seemed intangible, unattainable, slowly, very slowly, becomes a permanent reality. There is nothing but Him. At the beginning it was sporadic; later of shorter or longer duration, when I was acutely conscious of it. But now … The infinite, endless Him … Nothing else is there.

And all the beauty of nature which surrounds me is as if only on the edge of my consciousness. Deep within I am resting in the peace of His Heart. The body feels so light at times. As if it were made of pure, thin air of the snow peaks. This constant vision of One is deepening and increasing in the mind, giving eternal peace …
Irina Tweedie was the first ever Western woman to be trained in the Naqshbandiyya-Mujaddidiyya Sufi Order lineage. Returning to England, she started a small Sufi meditation group in North London, and later named Llewellyn Vaughan-Lee as her successor to continue her work after her retirement in 1992.
Like her contemporary, Alexandra David-Néel, who sought peace and solitude in the snow peaks of ancient Tibet, Irina Tweedie's pioneering spirit has inspired many women and men to seek the answer to life's mysteries in distant lands, bringing back their secrets for all the world to share.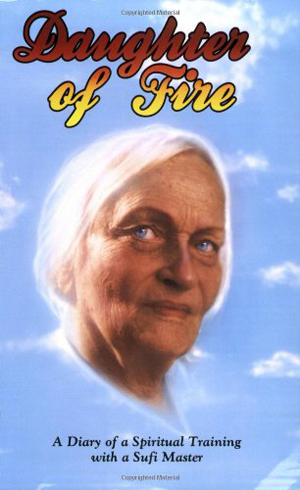 Post Notes