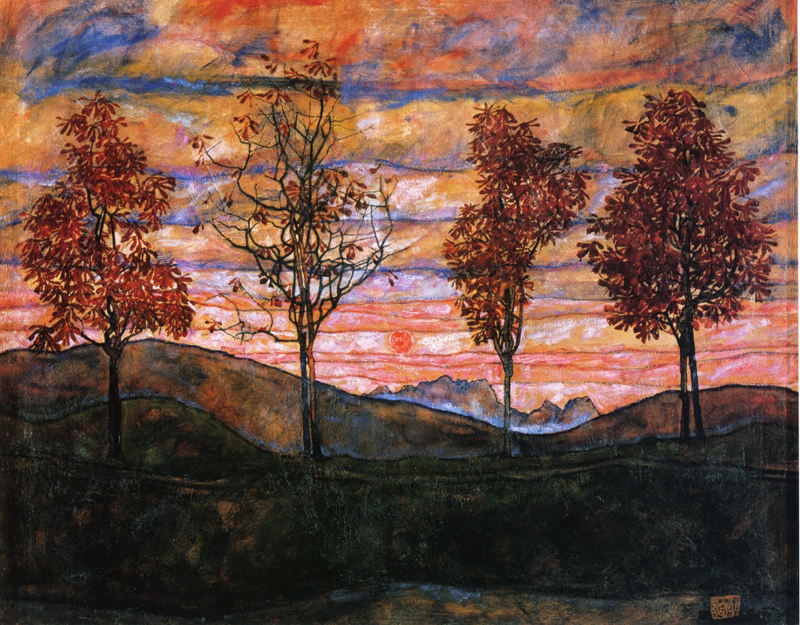 The promise of a new day
"Let us all set out on a long journey
One for which time doesn't count
For it has to be lived in this very moment
This only is the mark of eternity."
Alain Joly was born in 1962 in Albertville, in the French Alps. He went to a hotel school and worked as a cook for some years before abandoning his career to travel to India and explore the spiritual endeavour. He subsequently created a website about India and is currently running a blog, The Dawn Within, about spirituality and the interior life. The exploration continues …
In this week's guest post for The Culturium, Alain recounts both his inner and outer pilgrimage in the pursuit of wisdom, beauty and love.
---
IF I SHOULD find anything, in my early years, that ignited my future love and interest for the spiritual journey, that would be my exposure to nature and wilderness as a child. From two to eight years old, I lived close to a forest. All my memories of this time, as well as my interests, my mental inclinations and my apprehension of life stemmed from these long hours spent in nature, the expectations and dreams of spotting a wild animal. But maybe that is better said poetically:
There was the beautiful forest behind, a child's education
The wonderful herds of deers, the flying hare, and invisible boars
So many encounters with snakes, and the visits of the new fawn
There was the many puzzling insects, the watching of the ants
And the attempts repeated to catch the lizard's tail
Dear animals, dear wilderness, the childhood's companion
There was the climbing on the trees, the crawling on the forest bed
The fish spotted in the passing waters, the sound of it all
The smell after the rain, among the glistening, dropping leaves
The affront of the nettles, when reaching for the snail
And the discovery of the new spring fungi, a rare delicacy
Dear animals, dear wilderness, the childhood's companion
How did it all begin for me? This. This deep interest in finding out what life is about. This love of Truth. This spiritual search. In which cradle did it come to existence, in what fertile soil did it come to grow? I remember how acute the desire for change was as a young man. For this was all there was to it at the time. A big, raw, sincere desire to change, to be different. I was unhappy, dissatisfied with what I was. Surely it was the first seed, the primary cause of this journey. The path leading to a change in myself I had no idea about. I had to feel my way along, through random books, exotic places. Except for one intuition though, that there was something more to life than finding happiness solely through acquisitions, through changing the person that I happened to be. Otherwise I would have gone for it in a more acute way. Instead, I turned towards some kind of spiritual call, knowing nothing of it. I rushed into a tunnel of not knowing.
There are hundreds of white candles on the magnolia
All waiting to be lit by the evening setting sun
Yet today he won't come, there is gloom on the moor
Still their whites glow against the black, dramatic clouds
And their cone shaped buds dance in the harsh winter breeze
Spring won't show up this year, it is helplessly cold
What's in a spring anyway, standing alone by the window
Looking at the delightful curve of an extended branch
Or the dark green moss sitting on the pale green trunk
Gazing at the bird freshly landed on a precarious twig
Or the hurried flight of a couple of pigeons,
The swaying of the crows
Is there beauty around?
It is spring after all.
What if dissatisfaction were the most terrific gift offered to me? Spending my time pushing it away, hating it, will only strengthen it, giving all the importance to the "little me". So the gift is just here, in front of me, and instead of discarding it, arguing about its shape, the colour of the wrapping paper, what I already know it contains, I am just curious, unwrapping it carefully to find out what it is, what it might contain, and being joyful about it. Just as all gifts should be received. The day will come when I find myself saying "thank you" for all the suffering that I went through, for all the traps I fell into. For it is thanks to them that I am now able to say that this is enough. Not that I have come to live the fullness of life but at least I have come to accept and have a tenderness for it all and, in that process, have found the most precious and interesting friend ever, to be cared for and looked after and understood—not despised: my own self.
The harvest of my pain was its own peace and remedy.
As low as I had sunk, I rose, faith restored from blasphemy.
Body, heart, and soul obscured the path, until
Body melted into heart, heart in soul, and soul in love itself.
—Rumi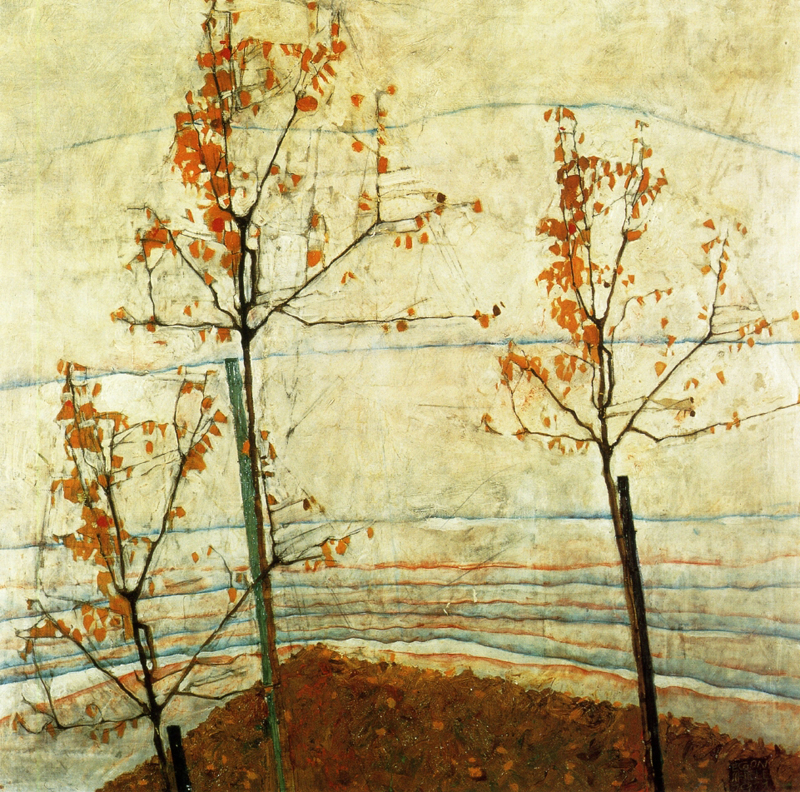 India. I visited her and fell under her spell and her charm. I decided to approach India as simply as possible, like a traveller, a visitor, watching the splendours and the suffering, the multitude and the diversity, the immensity of a multi-millennial culture. Even my eyes had been transformed. Confronted with such a completely different world, my senses could not keep the same habitual torpor that they affected in front of things known. They were vivified, refreshed, freshly washed and cleansed by the dazzling spectacle of Indian life, so dreamlike, so overwhelming, so far removed from everything I had known and encountered until then.
From this experience, I have retained the incomparable know-how and inventiveness of the small workers and craftsmen, the unbridled energy of children and their insatiable curiosity, the dignity with which the most destitute—sometimes cruelly disabled—face everyday life. I was overwhelmed by the beauty that filters through people, landscapes, often where or when we do not expect it, by this pregnant atmosphere that seems to erase contradictions and discontinuities in favour of a smooth energetic flow. I also loved India's exuberance, this superabundance of life I would say, which gives her this touching and so endearing character.
Many visitors to India, confronted with the dizzying variety of situations encountered, the extraordinary coexistence of many numerous forms of existence, have felt these strange and ineffable moments of eternity, where the comical, the disturbing, the fascinating, the fairylike are superimposed on the most banal realities. It is perhaps there, in these small wanderings of the real, that India enables us to see her singularity.
Maybe I had done just this.
I had dived into India's bewildering surface
with an innocent trust
and was gifted with a merging into her presence,
which is nothing else than the eternal and infinite Self.
But India slowly released her grip on me.
Not supported by any deep understanding,
these spiritual heights withered away.
Habits of duality spread in again
and I found myself on the solid grounds of name and form,
caught in the old schemes, beliefs and comforts
of my separateness.
I was left with the perfume of it though,
for many months, many years
until it receded completely in the background
like a powerful animal that fell asleep.
A diamond for eternity.
If I look back, my spiritual journey started as a big cliché: I went to India to find truth and I found it. Well, I didn't find a neatly arranged package of truth, ready-made and understood to be lived forever thereafter. No, I rather found a messy bundle of bewilderment and puzzling questions about the nature of truth. But it had a lasting impression on me. Mind you, it came in the form of a big, exotic, fully fledged, but short lived, awakening experience. Nothing less for this little big man who knew nothing about spirituality and woke up to his first Indian trip burdened with a memory and experience that would take him a lifetime to understand.
To have a spiritual experience is a blessing, a call maybe, a rehearsal for the final dissolution. It leaves you puzzled, wanting to understand, and above all, searching to have it again in the future. It can be just a flavour suddenly lingering at the back of your mind or a spectacular awakening or anything in between. In all cases, you meet something new, which is outside any known experience, and yet has a familiar flame, like an old forgotten memory. Above all, peace, love and happiness are attached to it. It is the DNA of any genuine experience, its vital core, and what makes it so desirable. After all, do we want anything in life but a lasting happiness? It can last for seconds, minutes or days. It comes as a grace, unexpected, uninvited. One important characteristic is that it fades away, finally disappears. Otherwise we wouldn't call it an "experience". A spiritual experience is an awakening that failed.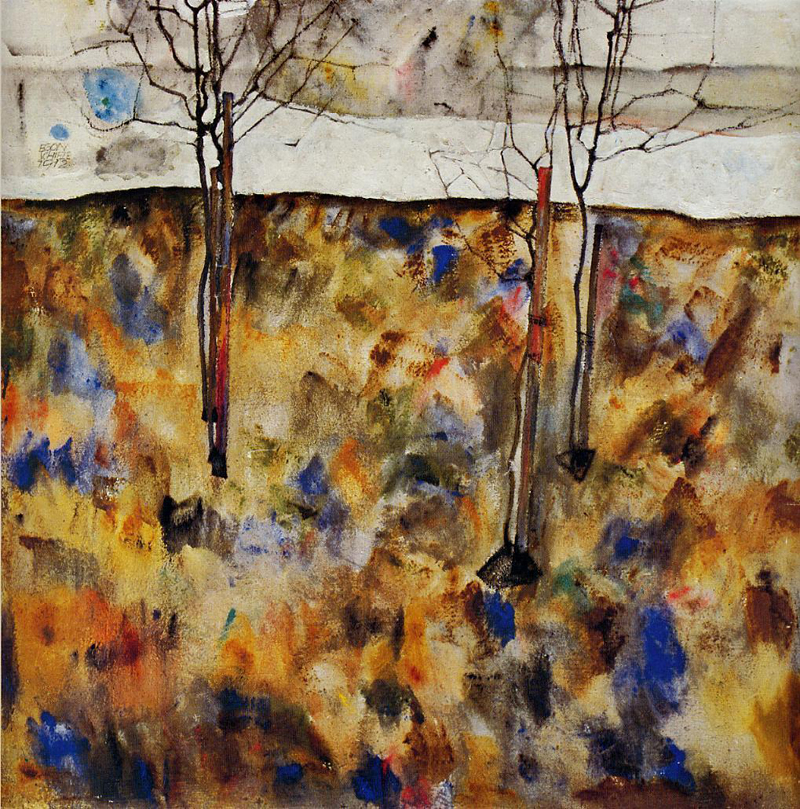 But let's not be overly disdainful, for this can bend the course of a life and change it in a profound way. My life has been profoundly affected by this few-minutes encounter with Consciousness. I understand, enlightenment is not a big, extraordinary event, as it is usually thought or imagined to be. It contradicts my experience, which certainly felt like a major happening. Why? Maybe because at the time, I got interested only in the fancy consequences of my new realization. I was dazzled by all the side effects that presented themselves to me as a result of this new apprehension of the world. Being dazzled, I could not see the utter simplicity of it. I was blind to the implications of this apparent event. I failed to understand its real nature and meaning. I missed the point. And the point is enlightenment is a shift, a soft but implacable one, and it is important to see and understand the nature of this shift, of this new realization. Otherwise, we stay on the phenomenal level and miss the utter beauty and inescapability of it all: I was just being introduced to my true self, to who I really am, always, eternally. That's all.
Let us all set out on a long journey
One for which time doesn't count
For it has to be lived in this very moment
This only is the mark of eternity
It is a never return engagement
For we know not the winds and rains
Neither the heights of the waves
The traps that go with such an endeavour
Sailing is indeed a hard work
For the clouds seemingly beautiful
Attractive in their so pristine shades of white
Could turn suddenly our deadliest enemies
We look so frail in our vessel
So fragile in front of great nature
Not the oceans and skies and clouds
Though grand they are indeed
It is time for keeping up the sails of willingness
Roaming along the raging roads
For now it is our own Nature
That claims to be marvelled at
Looked at with wonder
And curiosity
At last
At last!
More concretely, India has brought me a ten-year passion for the teachings of the sage and philosopher Jiddu Krishnamurti. It was the opportunity to work for four years as a cook and educator in the school created by him in England. In this international teens school, I was privileged to witness the growth of many students and to participate in a serious and original form of education. Coming from a small mountain village in France, these years spent at Brockwood Park School were a deep learning opportunity and an experience that has been to this day a major influence in my life. A big part of my personal identity still belongs to this place, even decades later, and my apprehension of the spiritual journey comes from these years spent in the aura of Krishnamurti's teaching.
[Reality] cannot come to that which is becoming, which is striving;
it can only come to that which is being, which understands what is.
Then you will see that reality is not in the distance;
the unknown is not far off; it is in what is …

The very fact of being aware of what is is truth.
It is truth that liberates, not your striving to be free.
Thus reality is not far but we place it far away
because we try to use it as a means of self-continuity.
It is here, now, in the immediate.
—J. Krishnamurti, The Book of Life, "The First and Last Freedom"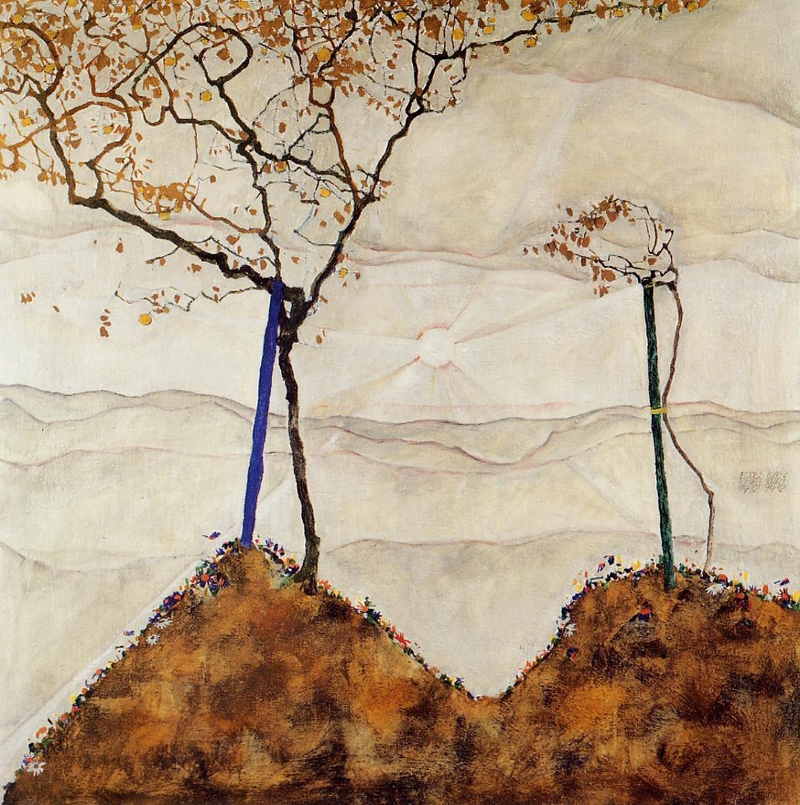 Paris. It is hot and noisy here, but the little room I happened to be in is cozy. I have no particular stress. It is good to be in a place where we have once lived. Memories come, sensations, impressions. I saw Gérard this morning, a friend, and we ate in a lovely Indian restaurant on the "Colline Sainte-Geneviève". It was so pleasant. Then I bought a few books and a dictionary in a bookshop specializing in India. I walked on the way back. I was scared and my legs were painful. The noise of traffic was everywhere. Paris can be such a tiresome city in my current state. At some point, it became almost unbearable: and what if I would never get better, never be healthy again! I wanted to cry, to indulge in my old habits and schemes, nourishing the victim in me. Why don't we live every moment as if it were new. I often have the intuition that very little is needed to live differently, like a small change of direction, a new realization, like a dream that breaks on waking up, something so very obvious.
When I was touched by serious and debilitating health problems, many of my old interests and fields of action left one after the other. Fortunately, my attachment to India remained unwavering. I took the opportunity to create a website that I wanted to be an evocation of India through photographs and various texts. My passion for India, through the writing and necessary research, the maintenance and development of my website, was a powerful support.
There is a new carpet on the floor and a fresh wallpaper, in blue tones. That gives to this old hotel a new cachet. I'm here because I have a medical appointment with a doctor in Lille tomorrow. I'm excited about him, he is both a neurologist and a specialist in Ayurveda. One has to start anew, to re-create, get rid of the old and let a new possibility of life emerge. Real health is revival, it is the life that creates itself every moment, without the grooves of the past that limit and condition us. We can never know when the time is ripe for a new possibility. It comes as a surprise, uncontrolled, uninvited, like a flowering.
I do not know where the fire comes from
It is hidden, ready to burst
A piece of ember under the ashes
When the flame has died out
The ashes are left,
Like a thick coat
Tenacious
Like a screed
It doesn't let anything pass
But the ember doesn't die
It remains there
Hot
Waiting
We sometimes need so little
A tiny stimulation
To remove one by one the grey leaves
Glued
Welded
Undo the uncanny order
Of all these withering years
It sometimes takes very little
To revive
Timid
Intact
This little piece of fire
That contains the ardour and the madness of all flames
Of all rebirths
Of all cures
And then came the time of humbleness, the time to wake up from my night. New lights are showing a direction, paving the way. Maybe to find another night. And another. We never know where exactly we start our journey. But a new hope is being set alight, a brand new possibility. If we really look at it, there is no journey. You can say that this particular body-mind has been in such and such place, has done so and so, has moved in this particular way in the world. Really? Is that so? Or have we never been anything other than pure Presence. Hidden, therefore seeking itself in the dream of life, but inevitably present and unchanging.
It is not because I have read a few books, bathed in the presence of some beautiful beings and participated on many retreats that I know where I am, where I am at and can now follow the upward course of a promised, enlightened destination. I'm not like an arrow steadily cutting through the air. It's not like that I'm afraid. I confess: I'm a lost bird. One that's flapping its wings on the winds of uncertainty, not knowing how and where to proceed. Life never appeared to me as an extension or consequence of my own desire and decision-making process. At least not in a conscious way. Life has always seemed to me like a puzzling affair. And it still does to this day.
But a new dawn emerges. This is why I chose to name the new blog that I have just started, The Dawn Within. The Dawn Within refers to the Light, or at least its first and shy expressions when the mind ceases to be interested in its own productions or in the objects of the world out there and turns within. The dawn is shy—the light is coming but is not yet a full sunny day. It is hesitating. The night is still lingering but the promise is here. The blog is the expression of this threshold.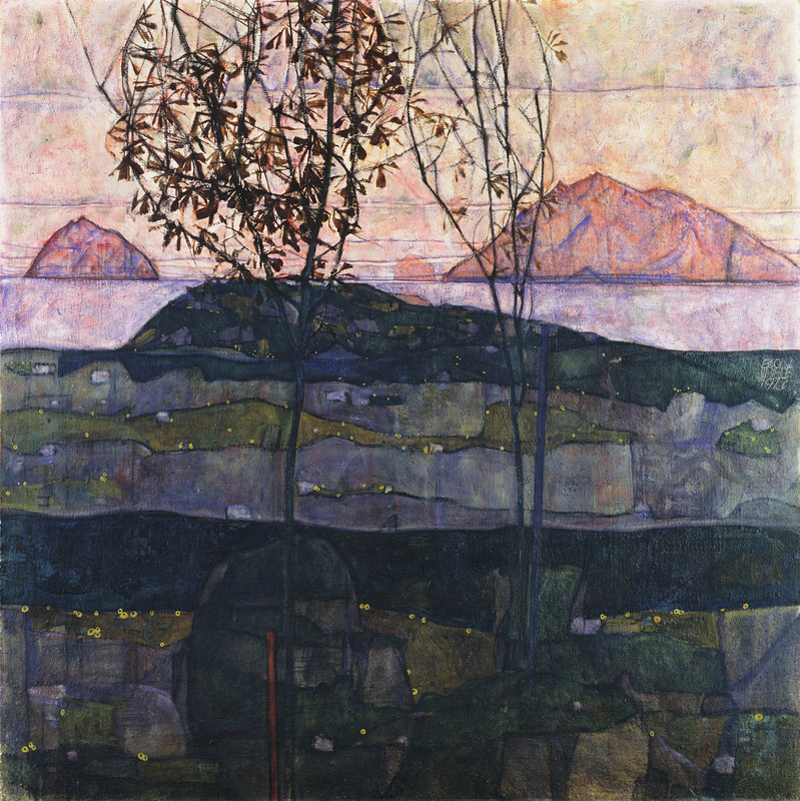 Post Notes