Buddhist hermit masters of China's Zhongnan Mountains
"I've lived on cold mountain so many years,
following the way of forests and springs
no one will visit
just clouds floating by.
Grass for a bed
blue sky for a quilt
happy with a rock for a pillow
let the world go about its changes."
—Hanshan, Tang Dynasty
I WOULD NEVER have really thought that it were possible for the mind literally to stop churning after watching a humble video and yet, Amongst White Clouds has the capacity to do exactly that. Equalled only by the similarly outstanding visual documentary on the eremitic life, Philip Gröning's Into Great Silence, Edward A. Burger's powerful meditation on the recluses of the Zhongnan Mountains has the effect of bringing us utterly and completely into presence long after the fading of the final frame.
Inspired by Bill Porter's seminal book, Road to Heaven, documenting his encounters with living Chinese hermits, Edward A. Burger decided to make his own pilgrimage in search of those who embodied the message of the Buddha. Arriving in Beijing in 1999, he would find in a remote mountain monastery a master, with whom he would study and practise the nondual teachings for the next five years.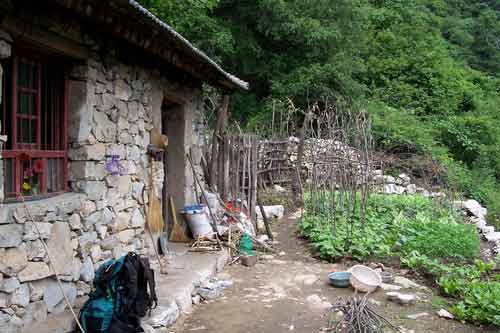 Once delusion is extinguished, your wisdom naturally arises and you don't differentiate suffering and joy. Actually, this joy and this suffering, they are the same.
Tapping into a Chinese tradition extending back over five thousand years to the time of the Yellow Emperor, the contemporaneous asceticism found in the Zhongnan Mountains exemplifies a life dedicated to confronting the struggles fundamental to our daily existence, namely seeing through the illusion of all manifest phenomena and tasting the inherent reality beneath.
With stunning cinematography, often shot with long and lingering takes—leaves weeping rain, mist cascading over treetops, insects cavorting over the earth—it is as if we too are ensconced in our own private mountain hermitage, co-existing with the natural world, further enhanced by the ambient soundtrack of sawing crickets, murmuring bees and chirruping birds.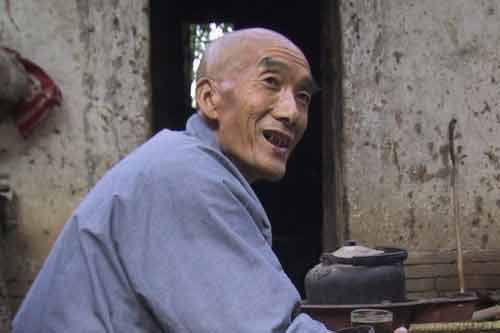 All of this is the practice … it's not just sitting quietly somewhere. All of this is balanced and tranquil. Even work is very calm—don't think this or that when you work, just work.
Born in Ohio, Edward A. Burger would spend long childhood days in fields and forests, a microscope being his favourite toy. He later went on to read Religious Studies at The College of Wooster and studied Buddhism abroad at Antioch University in Bodh Gaya, India. During that time, he travelled to Myanmar and was temporarily ordained as a monk, which was a pivotal experience fuelling his fascination of East Asian culture and spiritual practice.
Upon graduation, Edward moved to China, where he would live for 12 years, learning to speak and read Mandarin. Hired as an interpreter on a film set, it was then that he learned about film production, subsequently convincing his parents to buy him a camera—Amongst White Clouds was the result.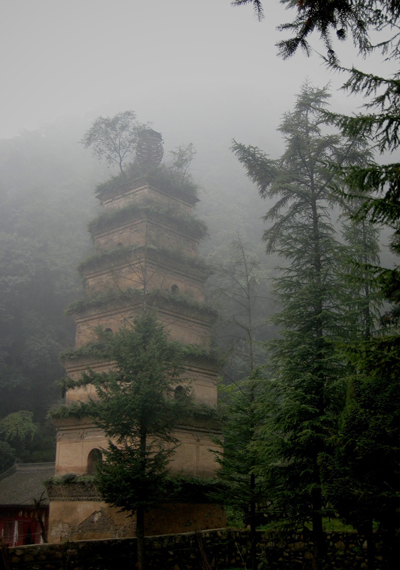 The Buddha is like a doctor and beings are like patients. A doctor gives us a prescription for an illness—different illness, different medicine. There are many hearts in this world. The Buddha has a teaching for the heart of every being. If everyone had the same mind then he could speak just one teaching but the illnesses are many and the doctor must prescribe many remedies. When ignorance is exhausted we see our Original Nature.
Unlike the habitual format of documentary footage, the film has no discernible thesis to explore. Rather, it is a spontaneous, experiential journey into what it means to renounce the way of the householder and abandon oneself to the solitary life. Moreover, akin to contemporary filmmaker, Jesse Richards' Remodernist manifesto that advocates a "new spirituality in cinema", Edward A. Burger himself has composed his own list of intent with regard to a more enlightened approach to the filmmaking process:
1. Organic Filmmaking—let the story tell itself;
2. Shared Journeys—if we look deeply and share openly, the stuff of life is shared across borders and even species;
3. Process of Enquiry—sharing questions is more important than having answers;
4. Attention and Mindfulness—choose to make films that cultivate mindfulness not distraction;
5. Wonder and Inspiration—this is all we really need.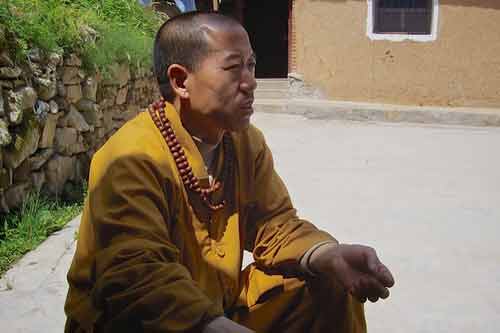 You can memorize all the texts but it won't help you. Without discipline, meditation and wisdom, it's nonsense to think you'll be liberated from this birth and death.
What sets Amongst White Clouds apart from so many other documentaries focusing on the spiritual life is the way in which the film retains a raw, understated and honest quality to it, one which is sadly wanting in the growing plethora of overly edited, highly polished travelogues being churned out on every conceivable media channel.
Indeed, I have watched the film many times over the years—something I rarely do even with movies that have inspired me—each viewing leading me ever deeper into an appreciation of the sheer beauteousness and profundity of this utterly exquisite film.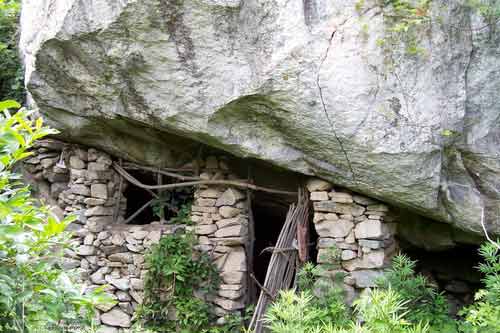 It's not to say I'm a Buddha and you're not. Everyone is a Buddha! The heart is nothing but Amita Buddha. Even a dog or a pig, they are Buddhas too. It's just that we don't recognize it in ourselves.
Edward A. Burger has continued to make outstanding documentaries about Buddhism and the way of the recluse; nonetheless, it is Amongst White Clouds that remains for me his greatest achievement.
The Buddha said that the world is full of suffering—perhaps the only escape from samsara, therefore, is to pack up a few essential belongings and head for the hills, just as the Buddhist hermit masters of China's Zhongnan Mountains have done, far removed from the vicissitudes of modern existence, and where one can practise the teachings in isolation, in the hope of finding liberation, tranquillity and peace.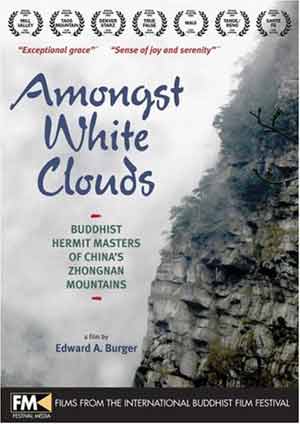 Post Notes