A mountain journal
I asked the boy beneath the pines.
He said, "The Master's gone alone
Herb-picking somewhere on the mount,
Cloud-hidden, whereabouts unknown."
—Chia Tao, "Searching for the Hermit in Vain"
SILENCE … Deep, unfathomable, still. I look up at the sky above me. It is intense, cerulean blue—the blue of my beloved grandmother's eyes; the blue of antique glass jars once traded along the Silk Road; the blue of the plumage of an exotic bird. Then I remember the words of Advaita teacher, Robert Adams: "There is no sky and there is no blue."
I am sitting atop the majestic Mount Tamalpais, just north of San Francisco's Golden Gate Bridge. Graceful chaparral-clad hillsides undulate down towards Stinson Beach, where I am staying, and the Pacific coast. I feel obliterated in the face of such a vast panorama of overwhelming beauty. The dissonant melody of an insect counts out the hours as I remain a witness to this glorious unfoldment and indeed wonder if all that I behold can possibly be real.
The shimmering heat casts a momentary spell over my senses; the high altitude starts to make me feel unsettled as unfamiliar sensations course through my body and mind. Something is struggling to release itself from the fetters of skin and bone that shroud me in mortality. My inner self is striving to set itself free …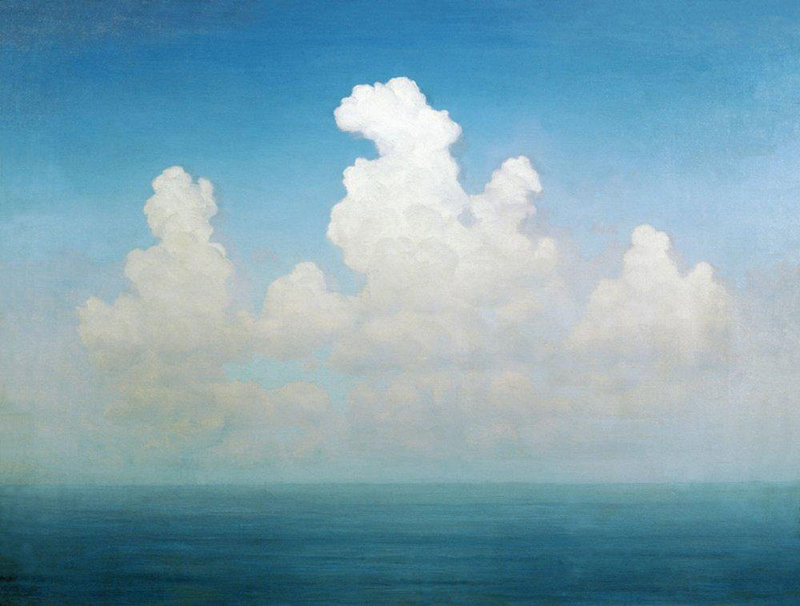 Mount Tamalpais has always been venerated for its mystical properties as well as being home to hermits and those looking for a reclusive existence. Alan Watts (6th January 1915–16th November 1973), British author, speaker and philosopher and who held both a master's degree in theology and a doctorate of divinity, divided the final years of his life between a ferryboat on the Sausalito waterfront and an isolated cottage in the foothills of the mountain, part of the Druid Heights artist community, where he would spend many hours writing and consolidating his thoughts.
Interested in Asian art and culture from an early age, Alan moved to the United States in the late thirties, becoming an Episcopal priest for a time, eventually settling in San Francisco where he taught Buddhist studies and delivered a regular radio show, Way Beyond the West. Publishing seminal books—The Wisdom of Insecurity: A Message for an Age of Anxiety; The Book: On the Taboo Against Knowing Who You Are; and The Way of Zen—such was his ever-increasing popularity, he subsequently became the spiritual figurehead—the very embodiment of "irreducible rascality"—of the countercultural Beat movement and undertook a lifetime of travelling and lecturing on the teachings of Zen Buddhism, Hinduism and the Tao.
One such creative endeavour on his alpine retreat was a personal journal, in which he collected his ideas on a vast array of topics dear to his heart, later published as Cloud-Hidden, Whereabouts Unknown. He also wrote his monograph, The Art of Contemplation, worked on his autobiography, In My Own Way, and composed his final book, Tao: The Watercourse Way, whilst ensconced in his hermetic abode. It would be soon after returning from a whirlwind lecture tour of Europe, Canada and the United States, that Alan passed away in his sleep in late 1973 on the mountain he came to revere.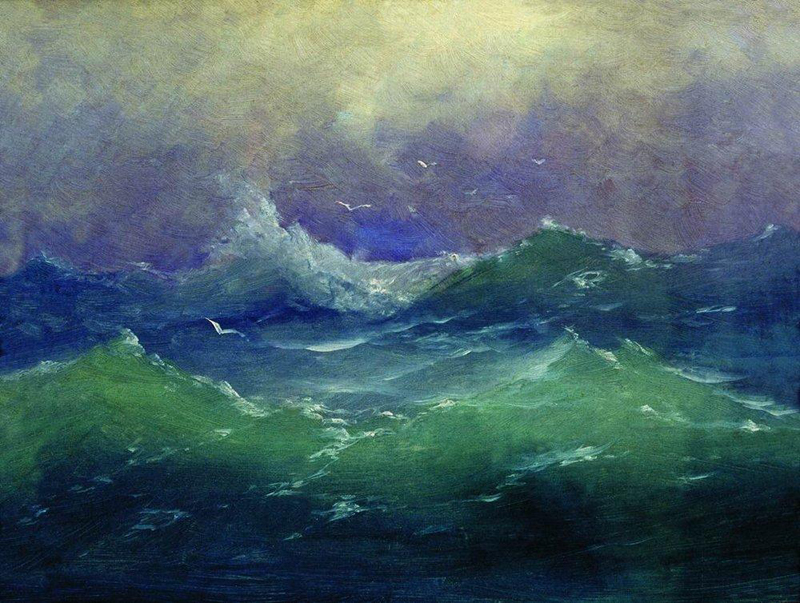 April 1970
Ever since I can remember anything at all, the light, the smell, the sound and motion of the sea have been pure magic. Even the mere imitation of its presence—gulls flying a little way inland, the quality of light in the sky beyond the hills which screen it from view, the lowing of foghorns in the night. If ever I have to get away from it all, and in the words of the Chinese poet "wash all the wrongs of life from my pores", there is simply nothing better than to climb out onto a rock and sit for hours with nothing in sight but sea and sky. Although the rhythm of the waves beats a kind of time, it is not clock or calendar time. It has no urgency. It happens to be timeless time. I know that I am listening to a rhythm which has been just the same for millions of years and it takes me out of a world of relentlessly ticking clocks. Clocks for some reason or other always seem to be marching and, as with armies, marching is never to anything but doom. But in the motion of waves, there is no marching rhythm. It harmonizes with our very breathing. It does not count our days. Its pulse is not in the stingy spirit of measuring, of marking out how much still remains. It is the breathing of eternity, like the God Brahma of Indian mythology inhaling and exhaling, manifesting and dissolving the worlds, forever. As a mere conception, this might sound appallingly monotonous, until you come to listen to the breaking and washing of waves.
Thus, I have come to live right on the edge of the water. I have a studio, library, a place for writing on an old ferryboat tied up on the waterfront of Sausalito, north of San Francisco. I suppose this place is the nearest thing in America to a Mediterranean fishing village. Steep hills clustered with little houses and below along the rim of the bay a forest of masts rocking almost imperceptibly against a background of water and wooded promontories. In some ways, this is a rather messy waterfront, not just piers and boats, but junkyards, industrial buildings and all the inevitable "litterature" of our culture. But somehow the land-and-seascape absorbs and pacifies the mess. Sheds and shacks thrown together out of old timbers and plywood, heaps of disused lumber, rusted machinery and rotting hulls—all of this is transformed in the beneficent presence of the sea.
Perhaps it is the quality of the light, especially early in the morning and towards evening, when the distinction between sky and water becomes uncertain when the whole of space becomes opalescent in a sort of pearly luminous grey and when the rising or setting moon is straw yellow. In this light, all the rambling mess of sheds and junkyards is magical, blessed with the patterns of masts and ropes and boats at anchor. It all puts me in mind of landfalls a long way off and all the voyages one has dreamed of.
—Alan Watts, "The Water", Cloud-Hidden, Whereabouts Unknown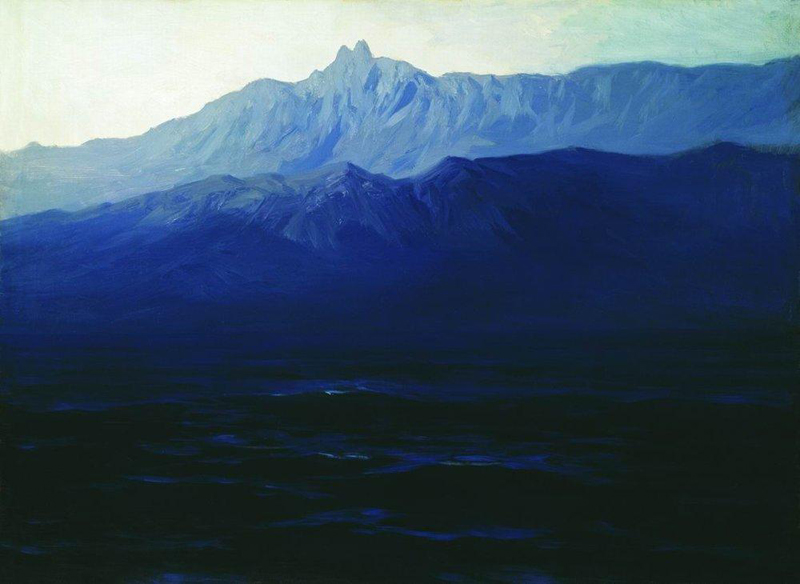 August 1970
There is the water and now there is also the mountain. (In Chinese, the two characters for "mountain" and "water" mean "landscape".) I have the use of a small one-room cottage on the slopes of the mountain—Tamalpais—which I can see from the ferryboat. It is hidden in a grove of high eucalyptus trees and overlooks a long valley whose far side is covered with a dense forest of bay, oak and madrone so even in height that from a distance it looks like brush. No human dwelling is in view and the principal inhabitant of the forest is a wild she-goat who has been there for at least nine years. Every now and then she comes out and dances upon the crown of an immense rock, which rises far out of the forest. No one goes to the forest. I have been down to its edge, where there is a meadow, good for practising archery, and I think that one of these days I will explore the forest. But then again I may not, for there are places which people should leave alone …
There are situations when one owes solitude to other people, if only not to them bother them. But more than this, the multitude needs solitaries as it needs postmen, doctors and fishermen. They go out and they send, or bring, something back—even if they send no word and vanish finally from sight. The solitary is as necessary to our common sanity as wilderness, as the forest where no one goes, as the waterfall in a canyon, which no one has ever seen or heard. We do not see our hearts. I do not expect to be all that solitary for, as a paradoxical person, I am also gregarious and favour the rhythm of withdrawal and return. But in the mountain, I watch the Tao, the way of nonhuman nature (if there is really any such thing) and feel myself into it to discover that I was never outside because nature "peoples" just as much as it "forests".
To realize this one must go beyond what both distinguishes and segregates us as human beings—our thoughts and ideas. To put it in a rather extreme way: we are misled when we believe that our ideas represent or mirror nature as mere observers. The tree does not represent the fish, though both use light and water. The point is rather that our thoughts and ideas are nature, just as much as waves on the ocean and clouds in the sky. The mind grows thoughts as the field grows grass. If I think about thoughts, as if there were some "I", some thinker watching them from outside, there arises the infinite regression of thinking about thinking, etc., because this "I" is itself a thought and thoughts, like trees, grow of themselves. In solitude, it is easier for thoughts to leave themselves alone. It is, thus, a mistake to try to get rid of thoughts, for who will push them out? But when thoughts leave themselves alone the mind clears up.
—Alan Watts, "And the Mountain", Cloud-Hidden, Whereabouts Unknown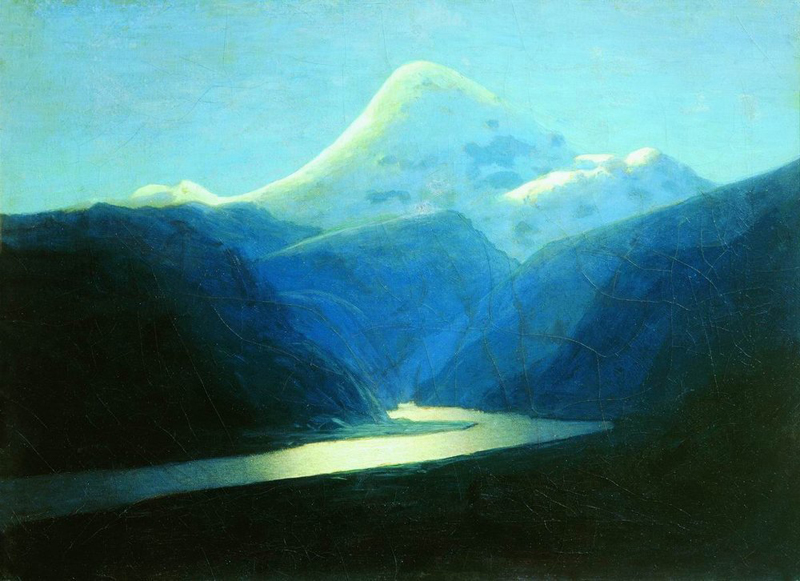 25th January 1971
After the rains, the mountain stream at the bottom of the valley can be heard all night. It is not pushed from behind but falls with gravity. Heard from a distance, it sighs; close by, it burbles and chuckles, hisses and gurgles. Whirligigs stay in the same places with very slight variations of pattern but the water goes on and on.
The waters before, and the waters after,
Now and forever flowing, follow each other.
"Panta rhei," said Heraclitus—everything flows and you cannot step twice into the same stream. The flow of water, of wind and of fire is obvious, as is also the flow of thought. The flow of earth and rock is less obvious but in the long run, the hard is as liquid as the soft. Streams and waves never stop moving and yet they are at rest and restful to hear because they are in no hurry to reach any destination. Indeed, they are not going anywhere at all.
When I stand by the stream and watch it, I am relatively still and the flowing water makes a path across my memory so that I realize its transience in comparison with my stability. This is, of course, an illusion, in the sense that I, too, am in flow and likewise have no final destination—for can anyone imagine finality as a form? My death will be the disappearance of a particular pattern in the water.
Feeling all that I can possibly feel, aware of every level and dimension of experience, I find nothing but a streaming. If I ask myself what is streaming, I cannot imagine an answer even though I have the definite impression that "It"—some energy, some basic gazoozle—is streaming in every kind of stream, streams of rock, streams of light, streams of air, streams of consciousness. This "It" is not different from the streaming and its patterns as clay is different from the shape of this or that particular vessel. It isn't the stuff of which waves are made. There is simply no way of thinking or talking about It and the significance of this is not so much that there is indeed some unthinkable and transcendental It but that there is absolutely no way of standing outside It and getting hold of It. It could, of course, be myself, considered as the relatively enduring centre of all my experiences. But if this is so, myself is beyond reach and the more I try to pin it down, the more it dissolves into the streaming—into various kinds of pulsing and textures of tensing only arbitrarily distinguishable from the sights and sounds of the world outside me. If this "I" should try to stop the streaming or to manage it all, there is only a futile state of tension without the intended result.
But this particular kind of tension against the stream is habitual and the frustration which it engenders is chronic. If I believe that I would like to break the habit, that very wish is another form of the same tension, and this, in turn, is a form of the basic un-get-at-ability of It. We are all lunatics trying to stick pins into their own points and it is thus that our frantic efforts to set the world to rights and to extend our control over all happenings, inner and outer, are themselves the cause of most of our troubles. All force is tension against the stream.
—Alan Watts, "The Watercourse Way", Cloud-Hidden, Whereabouts Unknown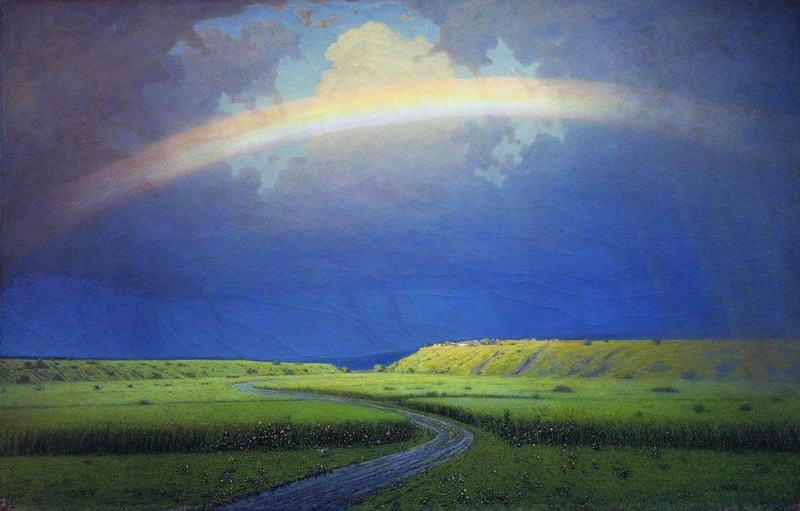 6th January 1990*
It wasn't until thirty years ago, in the 1960s, that there began to be any widespread realization that ecstasy is a legitimate human need—as essential for mental and physical health as proper nutrition, vitamins, rest and recreation. Though the idea has been foreshadowed by Freud and stressed by William Reich, there had never been anything particularly ecstatic about psychoanalysts or their patients. They seemed, on the whole, emotionally catharticized and drearily mature. Ecstasy, in the form of mystical experience, had also been the objective of a growing minority that, since the beginning of the century, had been fascinated with yoga, Tibetan Buddhism, Zen, Vedanta and other forms of Oriental meditation; and these people were rather serious and demure …
Do not suppose, however, that we are merely a society of lotus-eaters, lolling on divans and cuddling lovely women. Ecstasy is something higher, or further out, than ordinary pleasure and few hippies realize that its achievement requires a particular discipline and skill that is comparable to the art of sailing. We do not resist the vibrations, pulses and rhythms of nature, just as the yachtsman does not resist the wind. But he knows how to manage his sails and, therefore, can use the wind to go wherever he wishes. The art of life, as we see it, is navigation.
Ecstasy is beyond pleasure. Ordinarily, one thinks of the rainbow spectrum of light as a band having red at one end and violet at the other, thus not seeing that violet is the mixture of red and blue. The spectrum could, therefore, be displayed as a ring of concentric circles instead of a band but its eye-striking central circle would be where pale, bright yellow comes nearest to white light. This would represent ecstasy. But it can be approached in two ways, starting from violet: through the blues and greens of pleasure or the reds and oranges of pain. This explains why ecstasy can be achieved in battle, by ascetic self-torture and through the many variations of sadomasochistic sexuality. This we call the lefthand or negative approach. The righthand or positive approach is through activities that are loving and life-affirming. Since both approaches reach the same point, it must be noted that ecstasy is always a pleasure/pain experience, as when one weeps for joy as when there is a certain hurt in intense sexual orgasm …
We are much aware of little ecstasies—the sensation of carving wood with a really sharp chisel, timeless absorption in making carpets as glowing as the finest Orientals, laying down and polishing parquet floors in various natural colours of wood, bottling dried herbs from the garden, unravelling tangled string, listening to wind bells made of sonor (a new and mavellously resonant metal), selecting and arranging painted tiles for a chessboard, expertly boning a fish, roasting chestnuts over charcoal in the evening, combing a woman's hair or washing and massaging a friend's feet. As soon as we freed ourselves from the mirage of hurrying time—which was nothing more than the projection of our own impatience—we were alive again, as in childhood, to the miracles and ecstasies of ordinary life. You would be astounded at the beauty of our homes, our furniture, our clothes, and even our pots and pans, for we have the time to make most of these things ourselves and the sense of reality to see that they—rather than money—constitute genuine wealth.
—Alan Watts, "The Future of Ecstasy", Cloud-Hidden, Whereabouts Unknown
[*undoubtedly, another one of Alan Watts' playful jokes]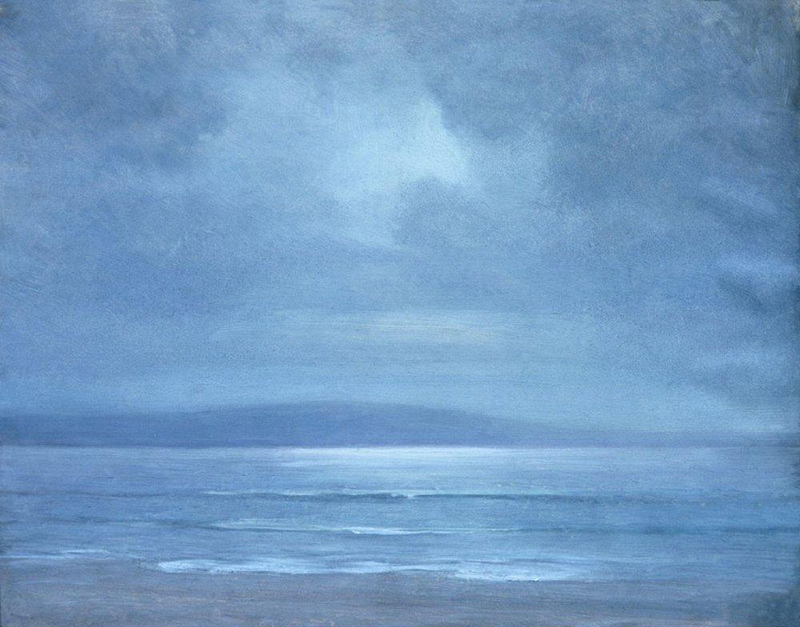 November 1969 (transcription of a lecture)
We know that from time to time there arise among human beings people who seem to exude love as naturally as the sun gives out heat. These people, usually of enormous creative power, are the envy of us all, and, by and large, man's religions are attempts to cultivate that same power in ordinary people. Unfortunately, they often go about this task as one would attempt to make the tail wag the dog. I remember that when I was a small boy in school, I was enormously interested in being able to do my schoolwork properly. Everyone told me that I did not work hard enough, that I ought to work but when I asked, "How do you work?", everybody shut up.
I was extremely puzzled. There were teachers who apparently knew how to work and who had attained considerable heights of scholarship. I thought maybe I could learn "the secret" by copying their mannerisms. I would imitate their style of handwriting they used. I would use the same the same kind of pen. I would affect the same speech and gestures and, insofar as I could get around the school uniform, even clothing. (This was a private school in England, not a public school in America.)
None of this revealed the secret. I was, as it were, copying the outward symptoms and knew nothing of the inner fountain of being able to work. Exactly the same thing is true in the case of people who love. When we study the behaviour of people who have the power of love within them, we can catalogue how they behave in various situations and rule and out of this catalogue formulate certain rules …
Now, of course, you may say that I am being impractical and might ask, "Well, do we just have to sit around and wait until we become inwardly converted and learn, through the grace of God or some magic, how to love? In the meantime, do we do nothing about it and conduct ourselves as selfishly as we feel?"
The first problem raised here is honesty. The Lord God says, at the beginning of things, "Thou shalt love the Lord thy God with all thy heart, with all thy soul and with all thy mind." What appears to be a  commandment is actually a challenge or what in Zen Buddhism is called a koan, a spiritual problem. If you exercise yourself resolutely and try to love God or your neighbour, you will find that you get more tangled up. You realize increasingly that the reason you are attempting to obey this as a commandment is that you want to be the right kind of person … But love is not a sort of rare commodity—everybody has it. Existence is love.
Now to trust oneself to be capable of love or to bring up love—in other words, to function in a sociable way and in a creative way—is to take a risk, a gamble. You may not come through with it. In the same way, when you fall in love with somebody else or form an association with someone else, and you trust them, they may as a matter of fact not fulfil your expectations. But that risk has to be taken. The alternative to taking that risk is much worse than trusting and being deceived.
When I say, "I will not trust other people and I will not trust myself," what course remains? You have to resort to force. You have to employ stacks of policemen to protect you and have to hold a club over yourself all the time and say, "No, no. My nature is wayward, animal, perverse, fallen, grounded in sin." What then happens? When you refuse to take the gamble of trusting yourself to be capable of love, you become, if you excuse this extremely graphic but nevertheless relevant simile, like a person who cannot trust himself to have bowel movements … In other words, to live, and to love, you have take risks. There will be disappointments and failures and disasters as a result of taking these risks. But in the long run, it works out … My point is that if you don't take these risks the results will be much worse than any imaginable kind of anarchy.
In tying up love in knots or in becoming incapable of it, you can't destroy this energy. When you won't love, or won't let it out, it emerges anyway in the form of self-destruction. The alternative to self-love, in others, is self-destruction. Because you won't take the risk of loving yourself properly, you will be compelled instead to destroy yourself …
The essential point is to consider love as a spectrum. There is not, as it were, just nice love and nasty love, spiritual love and material love, mature affection on the one hand and infatuation on the other. These are all forms of the same energy. And you have to take it and let it grow where you find it. When you find only one of these forms existing, if at least you will water it, the rest will blossom as well. But the effectual prerequisite from the beginning is to let it have its way.
—Alan Watts, "Spectrum of Love", Cloud-Hidden, Whereabouts Unknown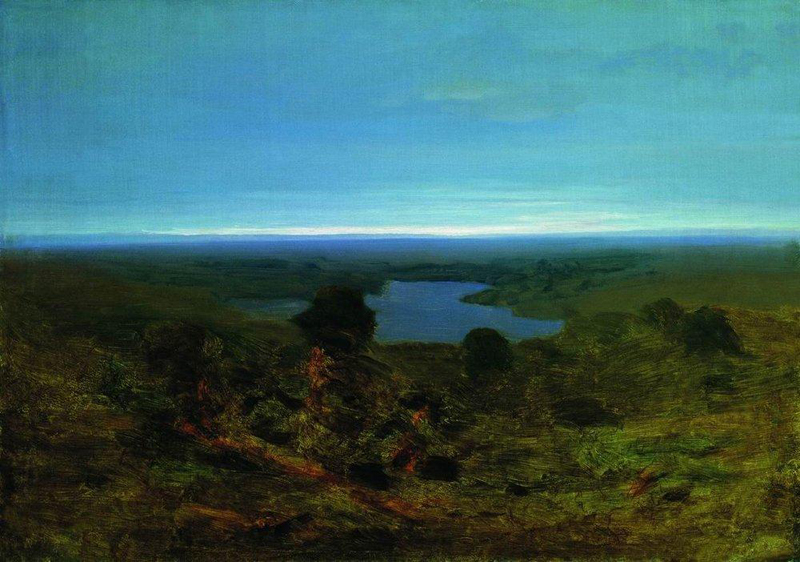 10th April 1968
You yourself are the eternal energy which appears as this universe. You didn't come into this world. You came out of it, like a wave from an ocean. You are not a stranger here. On the contrary, everything that happens to you, everything that you experience, is your karma: your own doing. This, though expressed in differing ways, is the central philosophy of both Buddhism and Hinduism, cradled alike in the culture of ancient India.
Obviously, this "you yourself" is not the superficial personality or ego that we know as John or Jane Doe, which does not feel itself directly responsible for growing hair or beating a heart, much less for blowing the wind or shining the stars. The Hindu and Buddhist sadhanas (or spiritual disciplines) are ways of awakening to the actual sensation of oneself as a process vaster by far than what is ordinarily felt to be "I"—that very limited centre of conscious attention and volition which we call the person or ego.
As in watching anything intently—such as the form of a beautiful woman—one's attention becomes fastened upon particular details, so the basic energy of this universe becomes fascinated with particular plots and patterns and thus identifies itself with each and every "I"—whether human, animal or vegetable. But in each instance of doing this, it temporarily forgets that it is what there is, all that there is, the "which than which there is no whicher" for ever and ever.
Thus every individual is, as it were, God in disguise, playing hide-and-seek with himself through the ages of eternity. "God" is not, in this Hindu view, the universal monarch and governor of Jewish and Christian theology but rather the Player and Actor of the world, playing all the parts of life so rapidly and intensely that he forgets himself and becomes identified with each one of them. Every role he assumes is also audience to all others and the play is performed so convincingly that the audience takes it "for real".
According to Indian philosophy, there are two principal ways by which you may become free from this fascination and so remember your original identity as the source and ground of the universe.
The first and better known is by renunciation of pleasure, detachment and asceticism, as a means of breaking fascination with the particular forms of life. The self-tormented fakir on his bed of nails is trying to attain to a state in which nothing—but nothing—in life can throw him. He returns to centre by plumbing the sensation of pain to its depths, attaining final freedom from the fear of suffering and death.
The second, less known, way—called Tanta—is the opposite: not withdrawal from life but the fullest possible acceptance of one's desires, feelings and situation as a human being. If you are the Godhead, the universal self, fascinated with the particular existence of John Doe, then just be that and do that to the full. Explore the fascination of desire, love and lust to its limit. Accept and enjoy without reservation the ego that you seem to be.
Thus, the follower of the Tantric way plunges himself into just those things which the ascetic renounces: sexuality, food and drink, and all the involvements of worldly life. He does not, however, do this in the half-hearted and timid spirit of the ordinary pleasure seeker. He abandons himself to the pleasure-pain of ordinary sensual experience with the utmost concentration on the finest vibrations of feeling and learns to play these sensations as one plays with the breath on a flute.
Through this intense exploration of sensory experience, he discovers two things. First, that existence or energy is at the root a simple alternation or vibration of on and off, yes and no, now you see it/now you don't, which is capable of infinite complication, as all numbers can be represented with the symbols 0 and 1. He learns that the "yes" or "on" element of energy cannot be experienced without contrast with the "no" or "off" and therefore that darkness and death are by no means the mere absence of light and life but rather their origin. In this way, the fear of death and nothingness is entirely overcome.
Because of this startling discovery, so alien to our normal common sense, he worships the divinity under its female rather than its male form—for the female is symbolically representative of the negative, dark and hollow aspect of the world, without which the masculine, positive, light and solid aspect cannot be manifested or seen. The very word "Tantra" is connected with the art of weaving and denotes the warp and woof in woven cloth: the one cannot hold together without the other.
Second, he discovers that existence is basically a kind of dancing or music—and immensely complex energy pattern which needs no explanation other than itself—just as we do not ask what is the meaning of fugues by Bach or sonatas by Mozart. We do not dance to reach a certain point on the floor but simply dance. Energy itself, as William Blake said, is eternal delight—and all life is to be lived as the spirit of rapt absorption in an arabesque of rhythms.
Tantric imagery in painting, sculpture and ritual has, therefore, particular themes which exemplify its own way of experiencing the world. It shows the male and female divinities joined in a meditative form of sexual union in which each worships the other as his and her origin. It shows the god or goddess as a many-headed or multi-armed being, a sort of cosmic centipede, portraying every individual as a limb of the central and eternal self. It also employs patterns of meaningless letters and chants of meaningless sounds (mantras) to suggest and help one to realize the essentially musical and dancing spirit of the universe.
Some understanding of Tantra is, therefore, a marvellous and welcome corrective to certain excesses of Western civilization. We overaccentuate the positive, think of the negative as "bad", and thus live in a frantic terror of death and extinction which renders us incapable of "playing" life with an air of noble and joyous detachment. Failing to understand the musical quality of nature, which fulfils itself in an eternal present, we live for a tomorrow which never comes—like an orchestra racing to attain the finale of a symphony. But through understanding the creative power of the female, of the negative, of empty space, and of death, we may at least become completely alive in the present.
—Alan Watts, "On the Tantra", Cloud-Hidden, Whereabouts Unknown
Before the beginning when God created the heaven and the earth, and the earth was without form, and void; and darkness was upon the face of the deep, God said I AM THAT. And it is so.
Also, being in eternity which is neither linear nor sequential, where all is nowever, God said, YOU MUST DRAW THE LINE SOMEWHERE. And it was drawn.
But, it was no dreary straight line or flat wall, for God then said, HAVE A BALL. And there was a ball, in the image whereof all stars and planets came to be formed.
Thereupon, God said, THERE ARE TWO SIDES TO EVERYTHING. And there are: the inside and the outside, the dense and the spacious, the right and the wrong, the left and the taken, for, as it is written, "One shall be taken, and the other left."
And God said, IT MUST BE IN TIME. And thereafter it was, is, and will be, for as it is written again, "As it was in the beginning is now, and ever shall be, through all ages of ages. Amen."
And forthwith, God said, SPACE IT OUT. Whereupon it came to pass that, beside this and that and now and then, there is also here and there.
And God beheld how firm a foundation this was and said unto himself, GET LOST. And there you are.
—Alan Watts, "The Seven Secret Sayings of God", Cloud-Hidden, Whereabouts Unknown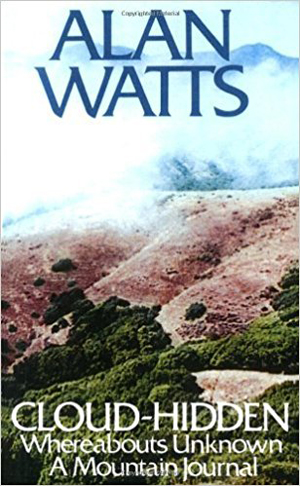 Post Notes