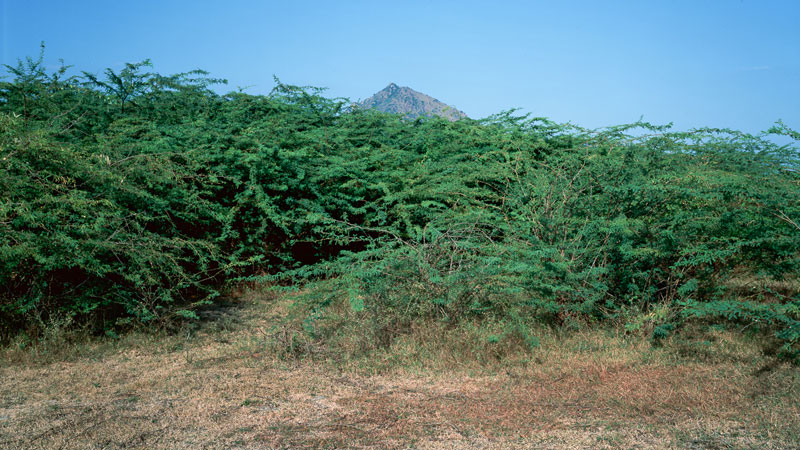 A Novel of Symbolically Authentic Non-Euclidean Adventures in Mountain Climbing
[Daumal] I had written in substance that in the mythic tradition the Mountain is the bond between Earth and Sky. Its solitary summit reaches the sphere of eternity and its base spreads out in manifold foothills into the world of mortals. It is the way by which man can raise himself to the divine and by which the divine reveals itself to man. The patriarchs and prophets of the Old Testament beheld the Lord face to face in high places. For Moses it was Mount Sinai and Mount Nebo; in the New Testament it is the Mount of Olives and Golgotha. I went so far as to discover this ancient symbol of the mountain in the pyra­midal constructions of Egypt and Chaldea. Turning to the Aryans, I recalled those obscure legends of the Vedas in which the Soma— the 'nectar' which is the 'seed of immortality' —is said to reside in its luminous and subtle form 'within the mountain'. In India, the Himalayas are the dwelling place of Siva, of his spouse 'the Daughter of the Mountain' and of the 'Mothers' of all worlds, just as in Greece the king of the gods held court on Mount Olympus …

And what defines the scale of the ultimate symbolic mountain—the one I propose to call Mount Analogue—is its inaccessi­bility to ordinary human approaches. For a mountain to play the role … its summit must be inaccessible but its base accessible to human beings as nature has made them. It must be unique and it must exist geographically. The door to the invisible must be visible.
—René Daumal, Mount Analogue
I RECENTLY STUMBLED upon a book that completely took my breath away. Despite being fairly obscure, it has garnered a cult following since its publication in 1952, inspiring most notably The Holy Mountain (La Montaña Sagrada), a Mexican surrealistic fantasy film by Chilean-French auteur, Alejandro Jodorowsky.
Composed by the French writer, René Daumal (16th March 1908–21st May 1944), Mount Analogue: A Novel of Symbolically Authentic Non-Euclidean Adventures in Mountain Climbing (Le Mont Analogue: Roman d'aventures alpines, non euclidiennes et symboliquement authentiques) is an allegorical novel about life itself, presented as a tale in which the narrator/author, together with a band of fellow travellers, sets sail to discover the elusive Mount Analogue, where an inner circle of humanity exists, as well as precious crystals called "peradams", symbolizing rare and profound truths that can only be discovered when one embarks upon the spiritual path.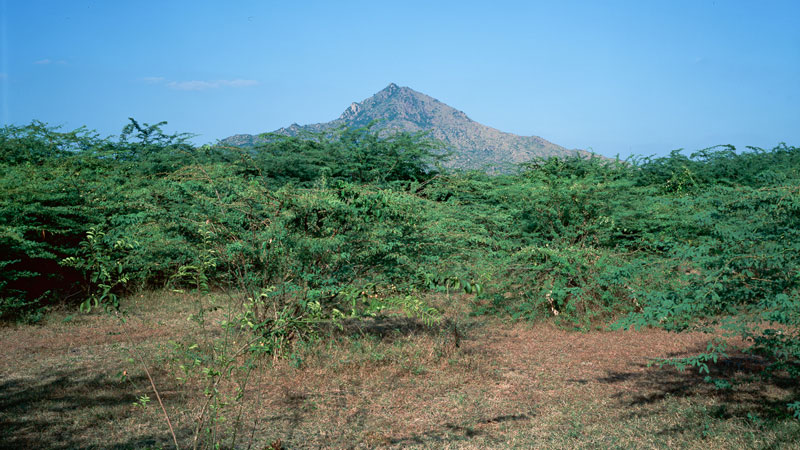 'While still quite young,' [Sogol] said, 'I had already ex­perienced almost every pleasure and disappointment, every happiness and every suffering which can befall a man as a social animal. It would be useless to give you the details: the repertory of possible happenings in a human life is fairly limited and it always comes down to about the same story. It's enough to say that one day I found myself alone and fully convinced that I had finished one cycle of existence. I had travelled a great deal, studied a variety of improbable sciences, learned ten odd trades. Life dealt with me a little the way an organism treats a foreign body: it was obviously trying either to encyst me or to expell me and for my own part I yearned for "something else". After a time I believed I had found that "something else" in religion. I entered a monastery, a very strange one. Its name and location make little difference; but, to say the least, it belonged to a distinctly heretical order.'
—René Daumal, Mount Analogue
Pierre Sogol (taken from the Greek word, "Logos", written backwards and meaning "word" or "premise"), Professor of Mountaineering, is the expedition leader, who lives in a garret in the backstreets of Paris. Surrounded by the memorabilia and artefacts of his global travels, he has reached an existential crisis and longs to discover the meaning of life. After searching far and wide, he discovers that even ecclesiastical orders, the great bastion of religious faith itself, cannot alleviate his inner torment.
Following in the footsteps of the seventeenth-century French intellectual, Voltaire, who effected great change in European thinking by rejecting the superstitious dogma of the Catholic Church, Sogol elucidates how mankind now finds itself in an inevitable quandary. Banished into a nihilistic culture, where God is essentially dead and buried, we have become burdened by the unbearableness of our very own being. And yet, as C. G. Jung pointed out, our psyches are preprogrammed to give meaning to our existence and thus, as a consequence, the incessant ache in our hearts forever compels us to search for something or someone to unlock the mystery of life.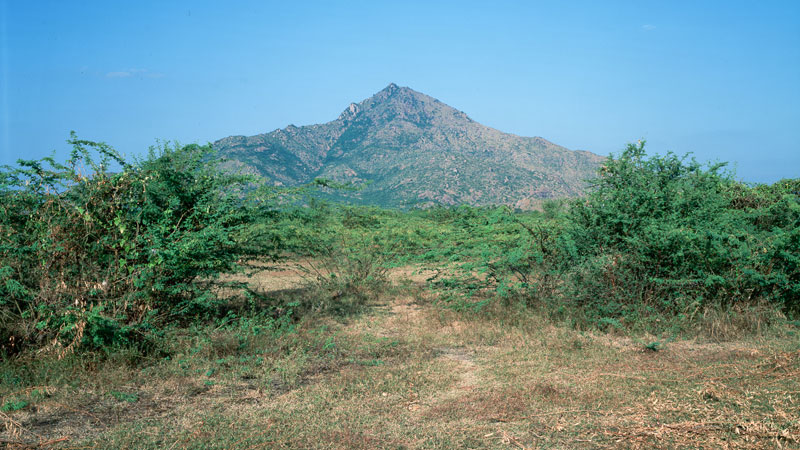 [Daumal] I rummaged among my memories in silence, among the deepest memories which had not yet been put into words. And I said, with some difficulty: 'When I was around six I heard something about flies which sting you when you're asleep. And naturally someone dragged in the old joke: "When you wake up you're dead." The words haunted me. That evening in bed with the light out, I tried to picture death, the "no more of anything". In my imagination I did away with all the outward circum­stances of my life and felt myself confined in ever tightening circles of anguish: there was no longer any "I" … What does it mean, "I"? I couldn't succeed in grasping it. "I" slipped out of my thoughts like a fish out of the hands of a blind man and I couldn't sleep. For three years these nights of questioning in the dark recurred fairly frequently. Then, one particular night, a marvellous idea came to me: instead of just enduring this agony, try to observe it, to see where it comes from and what it is. I perceived that it all seemed to come from a tightening of something in my stomach, as well as under my ribs and in my throat. I remembered that I was subject to angina and forced myself to relax, especi­ally my abdomen. The anguish disappeared. When I tried again in this new condition to think about death, instead of being clawed by anxiety, I was filled with an entirely new feeling. I knew no name for it—a feeling between mystery and hope.'

[Sogol] 'And then you grew up, went to school, and began to "philosophize", didn't you? We all go through the same thing. It seems that during adolescence a person's inner life is suddenly weakened, stripped of its natural courage. In his thinking he no longer dares stand face to face with reality or mystery; he begins to see them through the opinions of "grown-ups", through books and courses and professors. Still, a voice remains which is not completely muffled and which cries out every so often—every time its gag is loosened by an unexpected jolt in the routine. The voice cries out its great questioning of everything but we stifle it again right away. Well, we already under­stand each other a little. I can admit to you that I fear death. Not what we imagine about death, for such fear is itself imaginary. And not my death as it will be set down with a date in the public records. But that death I suffer every moment, the death of that voice which, out of the depths of my childhood, keeps questioning me as it does you: "Who am I?" Everything in and around us seems to conspire to strangle it once and for all. Whenever that voice is silent—and it doesn't speak often—I'm an empty body, a perambulating carcass. I'm afraid that one day it will fall silent forever, or that it will speak too late—as in your story about the flies: when you wake up, you're dead.'
—René Daumal, Mount Analogue
At the age of 16, René Daumal had a mystical experience. Inhaling the powerful anaesthetic, carbon tetrachloride, which he used for his beetle collection, he became immersed in another world, full of psychedelic forms and occult phenomena. He subsequently became obsessed with death and the nature of existence that lies beyond the conscious mind, repeating the experiment many times, to the extent that it would inevitably contribute to the weakening of his lungs and early demise from tuberculosis—as well as a chaining smoking habit of Gauloise cigarettes—at the age of 36.
Nevertheless, what he achieved in his short lifespan is almost unparalleled. Surrealist poet, writer and publisher of the short-lived literary magazine, Le Grand Jeu, Daumal dedicated his existence to the search for absolute truth and the transcendence of the egoic self, becoming a student of the teachings of G. I. Gurdjieff expounded through Alexandre and Jeanne de Salzmann. He also studied Sanskrit and the works of Traditionalist philosopher, René Guénon, who was an advocate of Hinduism and an admirer of the Indian sage, Sri Ramana Maharshi. Indeed, one cannot but remark how similar Daumal's metaphysical meditation on the essence of "I" is to Bhagavan's own death experience, outlined in the New Hall at the Ramanasramam, Tiruvannamalai, India.
'My only good moments,' [Sogol] continued, after having shifted position, 'used to come in the summer, when I got out my hob-nailed boots, knapsack and ice axe to have a go at the mountains. I never had long vacations but I made the most of them. After ten or eleven months spent perfecting vacuum cleaners or synthetic perfumes, after a night in the train and a day in the bus, then arriving with my muscles still all foul with the poisons of the city—well, the first snowfields were often enough to make me cry like a fool, feeling my head empty, my limbs groggy and my heart wide open to everything. A few days later, wedged into a crevice or astride a ridge, I would come to myself again, I would recognize in myself the persons I had not seen since the previous summer. But in the end, it was always the same people … Now, like you, in my reading and in my travels, I had heard about a superior type of man, possessing the keys to everything which is a mystery to us. This idea of a higher and unknown strain within the human race was not something I could take simply as an allegory. Experience has proved, I told myself, that a man cannot reach truth directly, nor all by himself. An intermediary has to be present, a force still human in certain respects, yet transcending humanity in others. Somewhere on our Earth this superior form of humanity must exist and not utterly out of our reach. In that case shouldn't all my efforts be directed toward discovering it? Even if, in spite of my certainty, I were the victim of a monstrous illusion, I should lose nothing in the attempt. For, apart from this hope, all life lacked meaning for me. But where was I to look? Where could I begin? I had already covered the world, poked my nose into every­thing, into all kinds of religious sects and mystic cults. But with all of them it came down to the same dilemma: maybe yes, maybe no. Why should I stake my life on this one rather than on that one? You see, I had no touchstone. But the very fact that there are now two of us changes everything. The task doesn't become twice as easy: after having been impossible, it has become possible. It's as if you first gave me, in order to measure the distance from a star to our planet, one known point on the surface of the globe: you can't make the calcula­tion. Give me a second point and it becomes possible, for then I can construct the triangle.'
—René Daumal, Mount Analogue
Harbinger to G. I. Gurdjieff's pupil, P. D. Ouspensky's seminal text, In Search of the Miraculous, Daumal's own masterpiece, inspired by his personal love of mountain climbing, is a mystical travelogue par excellence. In the manner of a modern-day The Pilgrim's Progress, Pierre Sogol spends all his waking hours preparing for the journey, using complicated mathematics, maps and almanacks to chart the course of their yacht, Impossible; for Mount Analogue's geographical location is undetermined except that, in all probability, it is located somewhere in the South Pacific. Now that he has met fellow philosopher Daumal, however, he is determined to find the enigmatic pinnacle at whatever cost.
Indeed, writing in the wake of his eschatological forefathers, René Daumal's spiritual odyssey is a treatise that belongs to the "hard graft" school of thinking, whereby effort and self-mortification— "The Work" —are the keys to success. No doubt the element of endurance adds to the literary framework and challenge of the narrative; after all, one of the peculiarities (some would say perversities) of the human condition is the way in which we only attribute commitment, respect and devotion to that which is seemingly hard won.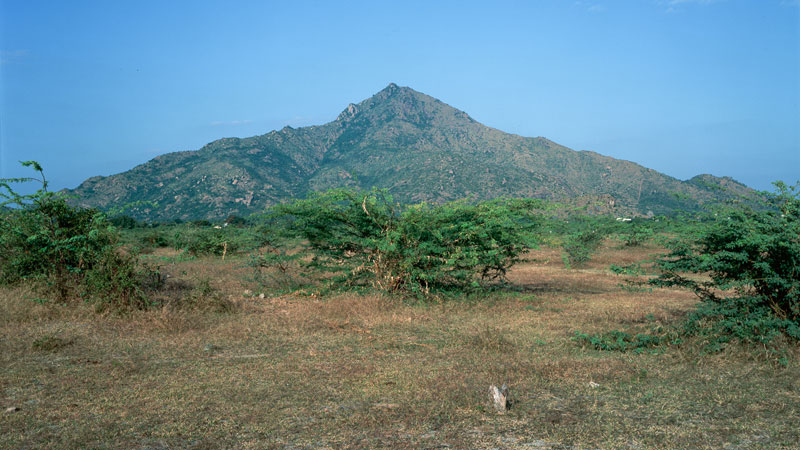 [Sogol] 'This, then, is what I have established simply by eliminating the untenable hypotheses. Somewhere on the Earth, there exists an area with a circumference of at least several thousand kilometres and out of which Mount Analogue rises. The substrata of this territory are com­posed of materials which have the property of inducing curvature in such a way that the region is encased in a "shell" of curved space. Where do these materials come from? Are they of extra-terrestrial origin? Do they come from the interior of the Earth, a region of whose physical nature we know so little that geologists are reduced to admitting that no substance can exist there either in the solid or in the liquid or in the gaseous state? I don't know but we shall find out sooner or later when we are actually on the spot. I can further deduce that this shell cannot be completely closed; it must be open above in order to receive radiations of all kinds from the stars, rays essential to the life of ordinary men; it must also encompass a considerable portion of the Earth's mass and doubtless opens towards its centre for similar reasons … A few theoretical points still remain obscure to me,' Sogol went on. 'I cannot claim to understand perfectly the relation between the sun and Mount Analogue. But in practical application, there can be no doubt. We have only to take up our position in line with the sunrise or sunset (exactly to the east or to the west if it is at the solstice) and to await the proper moment. Then, for just a few minutes—as long as the solar disc remains on the horizon—the door will open and I repeat, we shall enter.
—René Daumal, Mount Analogue
What makes Mount Analogue so compelling is the way in which Daumal's prose is so well grounded in scientific data and the facts of our physical existence, to the point where a part of us wants to believe that the elusive mountain actually exists. Moreover, as any spiritual seeker will testify, travelling and the thrill of adventure brings us right into the present moment, whereby our daily trials and tribulations may be left far behind.
Furthermore, what can be more enthralling than a journey to discover the ultimate truth of the universe, one which will transmute our hearts and actualize our souls? Given Daumal's own voyage of self-discovery throughout the course of his own short life on this planet, Mount Analogue is the very embodiment of a seeker's initiation into the dharma or path of self-knowledge. Indeed, the synchronicity with which the kindred souls, Daumal and Sogol, are brought together in the manner of Surrealist, André Breton's "objective chance" —a response to an article in a magazine—reminds us of the hidden order and providence that permeates our lives.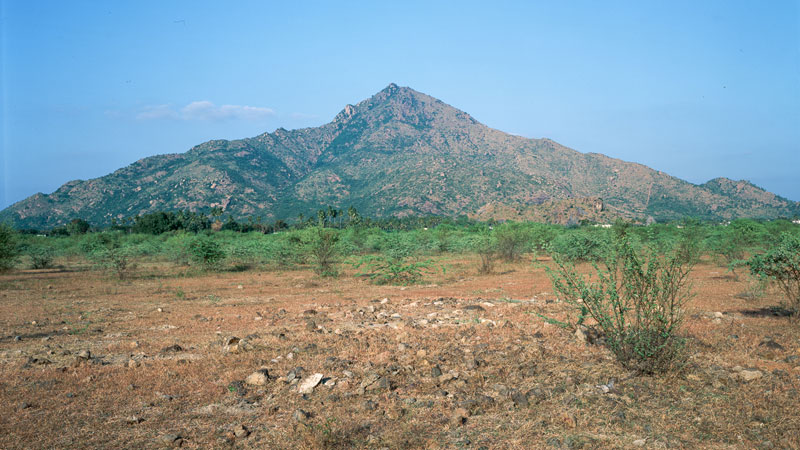 [Sogol] 'I calculated as follows. First I draw this parallel between 50 and 52 of north latitude; it is the one which traverses the longest stretch of dry land. It runs across the southern part of Canada and then across the entire Eurasian continent from southern England to the island of Sakhalin. Now I draw in the meridian which crosses the longest stretch of dry land. It is located between 20 and 28 of east longitude and runs through the Old World approximately from Spitzbergen to South Africa. I leave this margin of 8 degrees because one can count the Mediterranean either as a true ocean or as a simple maritime pocket within the continent. According to certain traditions, this meridian should pass exactly through the Great Pyramids of Cheops. The junction of the two lines, as you can see, takes place somewhere in eastern Poland or in the Ukraine or in White Russia, within the quadrilateral formed by Warsaw, Krakow, Minsk and Kiev.' 'Marvellous!' cried Cicoria, the Hegelian tailor [one of the travellers]. 'I follow you now. Since the island we're looking for surely has an area greater than that of the quadrilateral, the approximation does well enough. Mount Analogue is located at the antipodes of this region, which puts it … wait a minute while I work it out … here, south-east of Tasmania and south-west of New Zealand, west of the island of Auckland.'
—René Daumal, Mount Analogue
In Buddhist literature, the material world is often referred to as the "10,000 beings". Daumal loves to evoke this image by making inventories, long lists and itineraries throughout his novel, reminding us of the plurality of the visible world and the way in which physical matter can obscure metaphysical truth, echoing Gurdjieff's belief that esoteric knowledge is not truly hidden but simply imperceptible to those who are not on a spiritual path.
Indeed, of the twelve travellers who embark upon the seafaring voyage to the southern hemisphere (reminiscent perhaps to Gurdjieff's twelve archetypes of human beings), only eight remain, owing to various weaknesses of character. And yet, it is by a predestined force, some may even call it grace, that the sailors are finally pulled into "the shell" and find themselves at the foot of the illustrious Mount Analogue.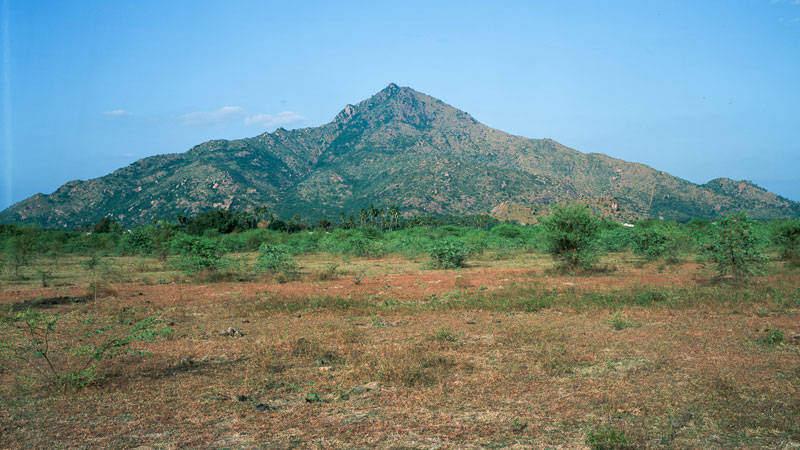 [Daumal] Three days ago, then, just as the sun was going to dis­appear again over the horizon, while we waited tensely in the bows with the sun behind us, a wind arose without any warning or rather a powerful suction suddenly pulled us forward, space opened ahead of us, a bottomless emptiness, a horizontal abyss of air and water impossibly entwined. The boat creaked in all its timbers and was hurled forward along a rising slope as far as the centre of the abyss and was suddenly set adrift in a wide calm bay, in sight of land! The shore was near enough for us to make out trees and houses, and, higher up, cultivated fields, forests, rocks, and higher still, row after row of tall peaks and glaciers flaming scarlet in the setting sun. A flotilla of boats each manned by ten oarsmen—clearly Europeans, with naked and browned torsos—came out to tow us into an anchorage. It certainly seemed as though we were expected. The place looked very much like a Mediterranean fishing village. We did not feel lost or out of place. The leader of the flotilla led us in silence to a white house, into a bare room with a red tile floor, where a man in mountain dress received us on a carpet. He spoke perfect French but with the inward smile of someone who feels the strangeness of the ex­pressions he must use to make himself understood. He was translating, without hesitation or incorrectness, but obviously translating. He questioned us one after the other. Each one of his questions—all of them very simple: who were we? why had we come?—caught us completely off our guard and seemed to probe our very insides. Who are you? Who am I? We could not answer him as we would a police official or a customs inspector. Give one's name and profession? What does that mean? But who are you? And what are you? The words we uttered—we had none better—were worthless, repugnant and grotesque as dead things. We realized that with the guides of Mount Analogue, we could no longer get away with just words. Sogol courage­ously took it upon himself to give a brief account of our voyage. The man receiving us was indeed a guide. All authority in this country is exercised by the mountain guides, who form a distinct class and, outside their work as guides, assume in rotation the essential administrative functions in the villages of the coast and the lower slopes. This man gave us pertinent information on the country and on what we were expected to do. We had come ashore in a little coastal town peopled by Europeans, for the most part, French. There are no natives here. All inhabitants have come from elsewhere, from the four corners of the world like ourselves and each nation has its little colony along the shore. How did it happen that we had fallen precisely on this town, Port o' Monkeys [Port-des-Singes], peopled by Western Europeans? We were to learn later that it was not by chance and that the wind which had carried us there was no natural and fortuitous wind but had blown in accordance with a will. And why this name, Port o' Monkeys, when there was not a single quadrumanous species in the region? I find it hard to describe my re­action but that name summoned up in my mind, rather disagreeably, all my heritage as a twentieth-century Occi­dental—something curious, imitative, shameless, agitated. Our port of arrival could not have been any other than Port o' Monkeys.
—René Daumal, Mount Analogue
In a brilliant passage, which is simultaneously pervaded with disillusionment and wisdom, Daumal wittily recounts the paradoxical nature of the inhabitants of their antipodean utopia. Having lamented in Paris "this monkey-cage frenzy which people call so dramatically life", to his utter horror, Daumal discovers his Garden of Eden to be merely an outpost of the French Republic. And yet, parlour conversations and pleasantries are not the order of the day here. Harking back to his death-bed experience as a young child, the only question worth asking, as Sri Ramana Maharshi always maintained, is: "Who am I?" Beyond that, all else is redundant.
As the travellers prepare to ascend the holy mountain, once again they are carried away with their analyses and research of the island's topography. And yet, as they acclimatize themselves to the atmosphere, a profound calmness envelopes them like a swathe of morning mist; the omnipresent power of the mountain is finally taking effect.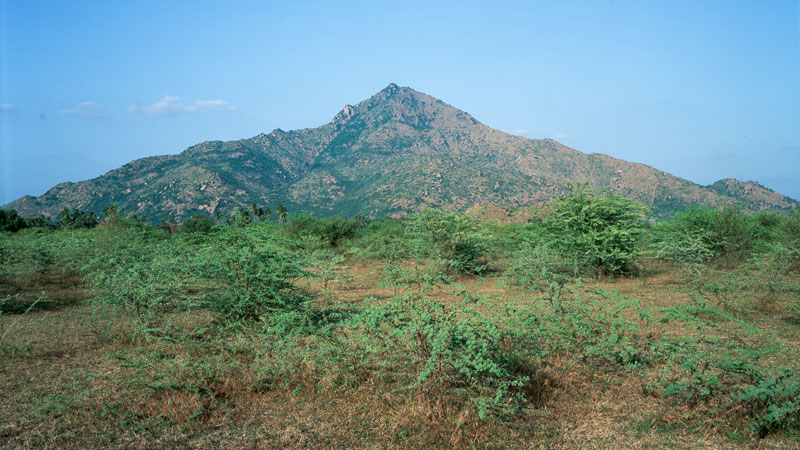 [Daumal] It was during these rainy days that we began to call one another by our first names … but the change was not the effect of mere intimacy … For we were beginning to shed our old personalities. At the same time as we decided to leave our heavy equipment on the coast, we were also preparing to leave behind the artist, the inventor, the doctor, the scholar, the writer. Beneath the old disguises new men and new women began to show the tips of their ears. Men and women, and all kinds of other creatures as well. Once again Pierre Sogol set an example—without knowing it and without suspecting that the poet in him was coming out. One evening when we had just finished a consultation on the beach with the head porter and the donkey driver, Sogol began to speak. "I have brought you this far and I have been your leader. Right here, I'll take off the cap of authority, which was a crown of thorns for the person I remember myself to be. Far within me, where the memory of what I am is still unclouded, a little child is waking up and making an old man's mask weep. A little child looking for mother and father, looking with you for protection and help protection from his pleasures and his dreams, and help in order to become what he is without imitating anyone." As he spoke, Pierre had been delving in the sand with the point of his stick. Suddenly his eyes froze, he bent down and picked something up—something which shone like a tiny dewdrop. It was a peradam, a small one, but the first for any of us.
—René Daumal, Mount Analogue
As the troupe of travellers slough away the scree of their personalities, it is Pierre Sogol (literally "Stone Word"), who in an act of supreme humility, renounces his leadership of the group. Such a humble gesture immediately enables him to see the peradam, the highest material reward of a seeker's sincerity and the quintessential philosopher's stone, its manifestation representing the activation of inner wisdom and confirming his status, to coin Gurdjieff's term, as a spiritual "superman".
Indeed, the entire novel can be seen as a contemporary reenactment of the quest for the holy grail. First appearing in Perceval, le Conte du Graal, an unfinished romance written by Chrétien de Troyes, the motif of a treasure imbued with holy significance located in a faraway land has enthralled readers to this very day, for it taps into our unconscious need to seek, understand and then ultimately to die unto the "I" within.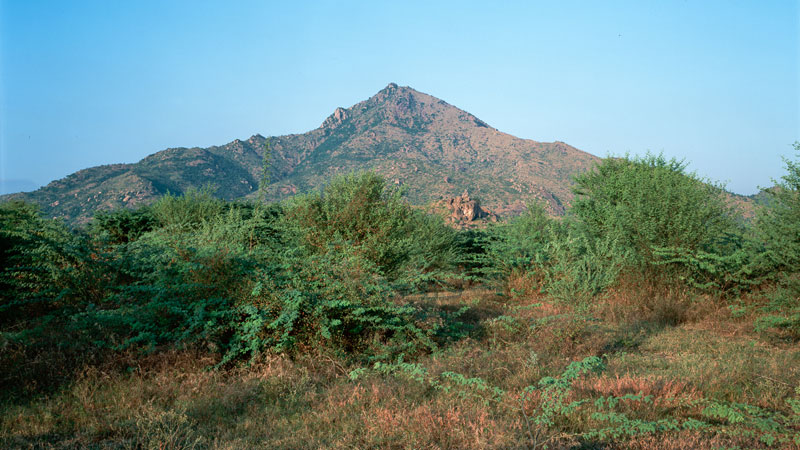 If you slip or have a minor fall, don't allow yourself an instant's pause. Find your pace again as soon as you get up. In your mind take careful note of the circumstances of your fall but don't let your body linger over what happened. The body constantly tries to draw attention to itself by its shiverings, its breathlessness, its palpita­tions, its shudders and sweats and cramps; but it reacts quickly to any scorn and indifference in its master. Once it senses that he is not taken in by its jeremiads, once it understands that it will inspire no pity that way, then it comes into line and obediently accomplishes its task.
—René Daumal, "A treatise of analogical alpinism" [Endnote]
In a truly surrealistic twist of fate, Mount Analogue remains unfinished: René Daumal stopped mid-sentence in the fifth chapter, too ill from tuberculosis to complete his manuscript, but ironically at the very place in which the travellers embark on their ascent to the mountain summit. Not knowing our protagonists' destiny is frustrating beyond belief but thankfully, in an afterword to the text along with various appendices and endnotes, there is a short essay by Véra Daumal, wife of the French novelist, who picked up the task of at least bringing the text to some kind of resolution.
She recounts his plans for the fifth and sixth chapters, including the fate of the four quitters at the beginning of the story. More importantly, however, she recalls what René Daumal had in store for the final chapter of his book. Alluding to the teacher-disciple relationship of the esoteric tradition and of the Gurdjieff Work in particular, he said: "In the end, I want to focus at length on one of the laws of Mount Analogue: to reach the summit, one must go from camp to camp but before leaving a camp, one must prepare those who are coming to occupy the places one leaves behind. Only after preparing them can one climb higher. That is why, before dashing off to a new camp, we had to go back down to teach our new knowledge to other seekers …"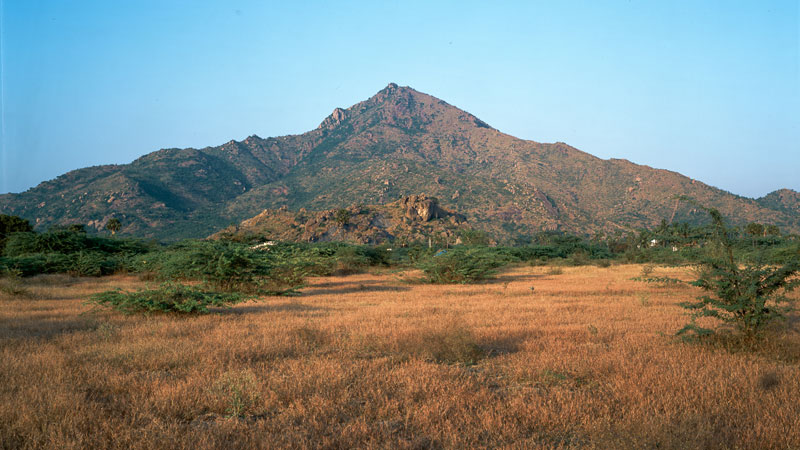 Definitions—Alpinism is the art of climbing moun­tains in such a way as to face the greatest risks with the greatest prudence.
Art is here taken to mean knowledge realized in action. You cannot stay on the summit forever; you have to come down again …
So why bother in the first place? Just this: what is above knows what is below but what is below does not know what is above. In climbing, always take note of difficulties along the way for as you go up, you can observe them. Coming down, you will no longer see them but you will know they are there if you have observed them well. One climbs, one sees. One descends, one sees no longer but one has seen.
There is an art of conducting oneself in the lower regions by the memory of what one saw higher up. When one can no longer see, one can at least still know.
—René Daumal, "A treatise of analogical alpinism" [Endnote]
The final chapter of Mount Analogue was to be entitled, "And you, what are you looking for?" Indeed, this is the holy grail of all questions and one which we must inevitably face at some point. For its answer, if indeed there really can ever be one formed in sentences, is the bark upon which we must set sail and steer our lives accordingly to a faraway shore where we hope to find inner surrender and release from all our misery and woe.
Moreover, in the same literary tradition as Spanish mystic, Saint John of the Cross and his seminal Ascent of Mount Carmel (Subida del Monte Carmelo), in which he describes the dark night of the soul in its quest to find a mystical union with the Creator, so too René Daumal through his writings, short life and untimely death do we witness a spiritual being become nothing through physical and psychological suffering, both figuratively and literally, and yet in the very act of so doing, he is able to find eternal and everlasting life.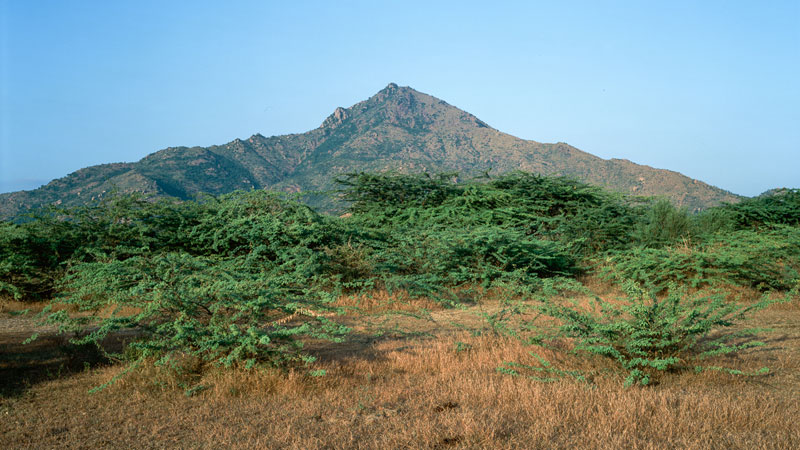 « Je suis mort parce que je n'ai pas le désir,
Je n'ai pas le désir parce que je crois posséder,
Je crois posséder parce que je n'essaye pas de donner,
Essayant de donner, on voit qu'on n'a rien,
Voyant qu'on n'a rien, on essaye de se donner,
Essayant de se donner, on voit qu'on n'est rien,
Voyant qu'on est rien, on désire devenir,
Désirant devenir, on vit. »
"I am dead because I lack desire,
I lack desire because I think I possess,
I think I possess because I do not try to give,
In trying to give, you see that you have nothing,
Seeing that you have nothing, you try to give of yourself,
Trying to give of yourself, you see that you are nothing,
Seeing that you are nothing, you desire to become,
In desiring to become, you begin to live."
—Letter from René Daumal to his wife, Véra Daumal [Afterword]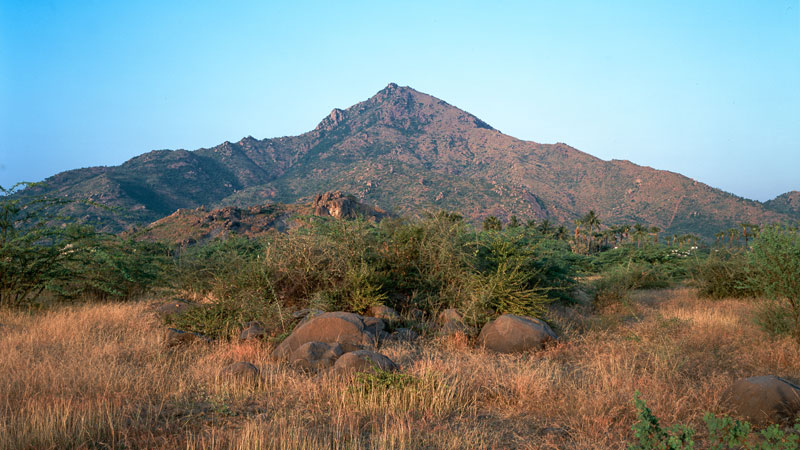 The Culturium is deeply honoured to publish Ditmar Bollaert's beautiful photographs of
Mount Arunachala, Tiruvannamalai, India.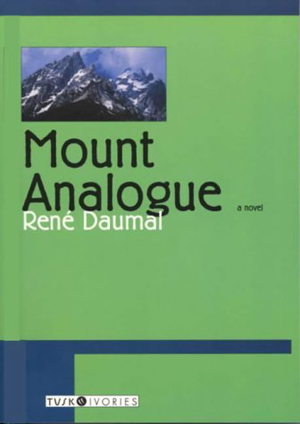 Post Notes