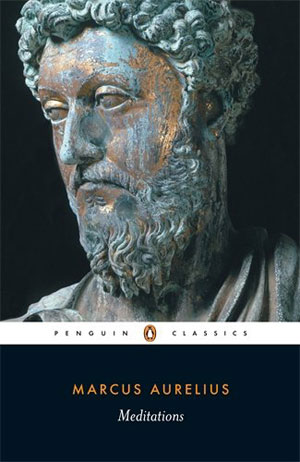 How a Roman emperor stirred the hearts and minds of his people
Begin each day by telling yourself: today I shall be meeting with interference, ingratitude, insolence, disloyalty, ill-will, and selfishness—all of them due to the offenders' ignorance of what is good or evil.

But for my part I have long perceived the nature of good and its nobility, the nature of evil and its meanness, and also the nature of the culprit himself, who is my brother (not in the physical sense, but as a fellow-creature similarly endowed with reason and a share of the divine); therefore none of those things can injure me, for nobody can implicate me in what is degrading.
THUS SPAKE MARCUS AURELIUS ANTONIUS AUGUSTUS (26th April 121–17th March 180 CE), Emperor of Rome, considered to be one of the most important Stoic philosophers of his time.
Neither can I be angry with my brother or fall foul of him; for he and I were born to work together, like a man's two hands, feet, or eyelids, or like the upper and lower rows of his teeth. To obstruct each other is against Nature's law—and what is irrational or aversion but a form of obstruction?
Stoicism as a way of life
Stoicism—a school of Hellenistic philosophy, founded in Athens by Zeno of Citium in the early third century BCE—concerns itself with interpreting philosophy as a manner of living, believing that the best indication of an individual's moral code is not what a person says but how he behaves.
Indeed, rare it is to meet someone who embodies what they preach; rarer still is a ruler possessed with the humility and integrity so needed in a position of influence amidst the ruthless, backstabbing world of the political stage. As Plato, in his immortal tract on philosopher-kings in The Republic (Book VI) affirms: "Philosophers [must] become kings … or those now called kings [must] … genuinely and adequately philosophize."
Look to your own self
Of Marcus Aurelius' life, biographical data is sketchy; however, he was the last of the "Five Good Emperors", ruling between 161 CE and 180 CE, and co-ruling with Lucius Verus from 161 CE to 169 CE. When Marcus was conferred with the position of Caesar, he found imperial office unappealing though knew it was his duty to accept.
Whilst on campaign, some time between 170 CE and 180 CE in Sirmium (modern-day Serbia), Marcus Aurelius subsequently wrote his Meditations, 12 books of "thoughts addressed to himself", in which he outlines his beliefs on the nature of philosophy and leading a Stoic life:
Men seek for seclusion in the wilderness, by the seashore, or in the mountains—a dream you have cherished only too fondly yourself. But such fancies are wholly unworthy of a philosopher, since at any moment you choose you can retire within yourself.

Nowhere can man find a quieter or more untroubled retreat than in his own soul; above all, he who possesses resources in himself, which he need only contemplate to secure immediate ease of mind—the ease that is but another word for a well-ordered spirit.

Avail yourself often, then, of this retirement, and so continually renew yourself. Make your rules of life brief, yet so as to embrace the fundamentals; recurrence to them will suffice to remove all vexation, and send you back without fretting to the duties to which you must return …
Written in pithy aphorisms and short paragraphs, Marcus Aurelius' intensely thoughtful and honest reflections on service and duty are applicable to any situation in which someone may inadvertently find themselves:
Remember then to withdraw into the little field of self. Above all, never struggle or strain, but be master of yourself, and view life as a man, as a human being, as a citizen, and a mortal.

Among the truths you will do well to contemplate most frequently are these two: first, that things can touch the soul, but stand inert outside it, so that disquiet can arise only from fancies within; and secondly, that all visible objects change in a moment, and will be no more.

Think of the countless changes you yourself have had a part. The whole universe is change, and life itself is but what you deem it.
Caesar the sage
During his lifetime, Marcus Aurelius took on the reputation of a philosopher-king, an atypical accolade indeed. Moreover, his Meditations have gone on to inspire the likes of John Stuart Mill, Matthew Arnold and Johann Wolfgang von Goethe.
In selected passages, Marcus Aurelius even sounds more akin to a mystical holy man rather than someone leading military campaigns throughout Europe:
All things are interwoven with one another; a sacred bond unites them; there is scarcely one thing that is isolated from another. Everything is coordinated, everything works together in giving form to the one universe.

The world-order is a unity made up of multiplicity; God is one, pervading all things; all being is one, all law is one (namely, the common reason which all thinking creatures possess) and all truth is one—if, as we believe, there can be but one path to perfection for beings that are alike in kind and reason.
Given the state of the modern world, still ravaged by wars and political conspiracies, more than ever do we need the calibre of a leader such as Marcus Aurelius Antonius Augustus, Emperor and Philosopher-King of Rome.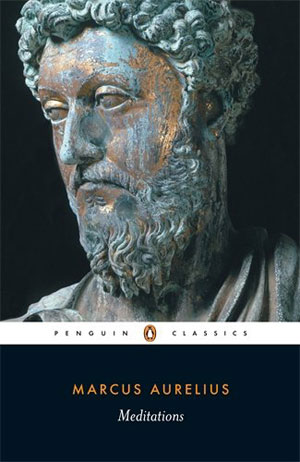 Post Notes