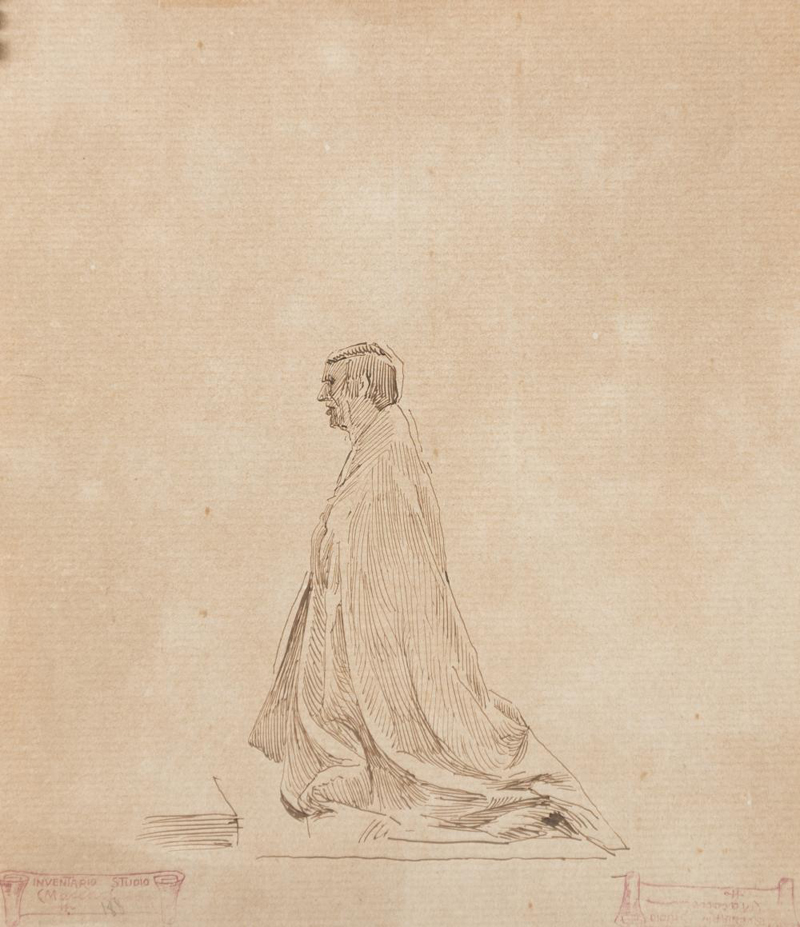 Perfection realized
"The sign that this state has been achieved is that the man seeks nothing else."
WE ARE TOLD that to be silent is to be complicit. This is obviously and undoubtedly true in specific circumstances when remaining quiet allows heinous crimes and atrocities to play out unimpeded. Nevertheless, there are certain occasions when perhaps saying nothing is the more expedient course of action to take. Our silence often speaks volumes and it is the psychospiritual calibre of the being that intuits the difference between the two states of needing to speak out and refraining from saying a word.
Perhaps it is trite in the face of so much divisive dialogue in the current world climate to want to hark back to the philosophers of yore for answers to the conundrums of our contemporary existence. And yet, human nature never changes and, for me at least, the purity of the ancient sages puts the "wind and tempests" of modern life into a coherent perspective.
The Hellenistic philosopher and father of Neoplatonism, Plotinus (204/5–270 C.E.), is one such classical thinker I return to time and again. A citizen of Roman Egypt, he believed there to be a supreme, transcendent reality, which he called the "One", equating it with the principle of "Beauty" and the concept of the "Good". In order to identify with the One, Plotinus advocated becoming quiet and turning deeply within, a place where verbal debates about the nature of the dualistic world become utterly redundant— "mere clothing" —and silent peace and perfect felicity may be found.
While in some men it is present as a mere portion of their total being—in those, namely, that have it potentially—there is, too, the man, already in possession of true felicity, who is this perfection realized, who has passed over into actual identification with it. All else is now mere clothing about the man …

To the man in this state, what is the Good?

He himself by what he has and is. And the author and principle of what he is and holds is the Supreme, which within Itself is the Good …

The sign that this state has been achieved is that the man seeks nothing else.

What indeed could he be seeking? Certainly none of the less worthy things; and the Best he carries always within him.

He that has such a life as this has all he needs in life.

Once the man is a Proficient, the means of happiness, the way to good, are within, for nothing is good that lies outside of him … He knows himself to stand above all such things, and what he gives to the lower he so gives as to leave his true life undiminished.

Adverse fortune does not shake his felicity: the life so founded is stable ever. Suppose death strikes at his household or at his friends; he knows what death is, as the victims, if they are among the wise, know too. And if death taking from him his familiar and intimates does bring grief, it is not to him, not to the true man, but to that in him which stands apart from the Supreme, to that lower man in whose distress he takes no part …

If the man that has attained felicity meets some turn of fortune that he would not have chosen, there is not the slightest lessening of his happiness for that … No: a thousand mischances and disappointments may befall him and leave him still in the tranquil possession of [happiness] …

There is always the radiance in the inner soul of the man, untroubled like the light in a lantern when fierce gusts beat about it in a wild turmoil of wind and tempest …

The Proficient sees things very differently from the average man; neither ordinary experiences nor pains and sorrows, whether touching himself or others, pierce to the inner hold …

No one rules him out of felicity in the hours of sleep; no one counts up that time and so denies that he has been happy all his life …

The Proficient arrived at this state has the truer fullness of life, life not spilled out in sensation but gathered closely within itself …

The Proficient would like to see all men prosperous and no evil befalling anyone; but though it prove otherwise, he is still content …

All that is good is immediately present to the Proficient and the Proficient is present to himself: his pleasure, his contentment, stands, immovable.

Thus he is ever cheerful, the order of his life ever untroubled: his state is fixedly happy and nothing whatever of all that is known as evil can set it awry—given only that he is and remains a Proficient …

In the Proficient there is … the Self-Gathered which, as long as it holds by main force within itself, can never be robbed of the vision of the All-Good …

Giving freely to his intimates of all he has to give, he will be the best of friends by his very union with [Divine Intelligence].
—Plotinus, Enneads, I.4.4
[Extract taken from The Supreme Awakening:
Experiences of Enlightenment Throughout Time and How You Can Cultivate Them
by Craig Pearson.]
Post Notes