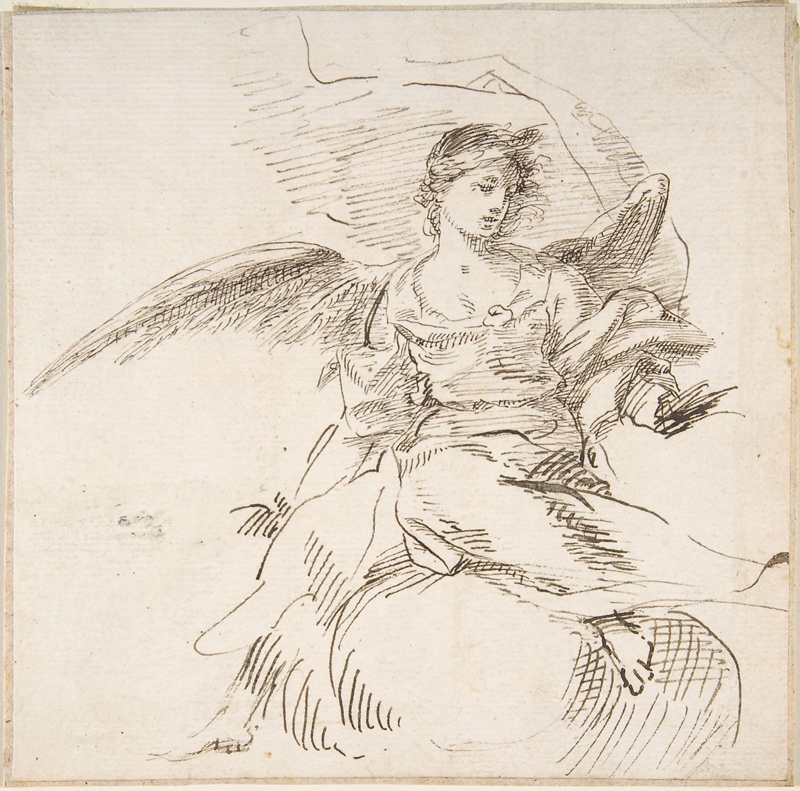 What will be the book's relationship to you?
Understanding the deep things of the Lord does not come first from a good intellect, nor logic, nor reasoning; it comes through experience. The deep things of God are not invented things, nor are the teachings to be proven, but rather only to be received. This is why such matters are so fruitful in a believer's life. The deep things of the Lord do not come to the soul through your ear hearing nor your eye reading books, but by something the Holy Spirit puts in you abundantly. The Spirit's fruits He communicates to those who are humble in their minds and lowly in the use of their reasoning powers.
—Michael Molinos, Rome, 1675
A FRIEND SENT me, some time ago now, a copy of Michael Molinos' The Spiritual Guide, informing me that it was one of the most profound books he had ever read, hoping I would feel the same way. I graciously accepted his generous gift, dipped into a number of pages but then, I am ashamed to admit, left the book languishing in my bookcase for several years. For some inexplicable reason, I recently resurrected the text and started to read it in earnest and discovered, to my utter delight, I shared my friend's pronouncement.
Indeed, at the time of its first publication in 1675 in Rome, the writings of the Spanish Catholic mystic were so influential that within six years of its release, The Spiritual Guide had been translated into every major language in Western Europe. And yet, just over a decade later in 1687, a Papal decree was issued by the Vatican, which stated that anyone in possession of such a book would be excommunicated.
Deeply influenced by the work of fellow Spaniards, Teresa of Ávila and Saint John of the Cross, Michael Molinos (baptised 29th June 1628–29th December 1696) adopted the more mystical belief of the time (later labelled as Quietist), which gave greater emphasis to the inner life, whereby "contemplation" (interior stillness) was elevated above, and even superseded, "meditation" (pious activity and vocal prayer). Despite his radical message resonating with thousands of Christians, the Inquisition deemed The Spiritual Guide heretical, its popularity no doubt challenging the authority of the Catholic Church, thus condemning its author to lifelong imprisonment.
Reading Michael Molinos' book in our current time period, I am profoundly struck by how "modern" it is in its message, in spite of its being over 300 years old, with chapters examining the challenges that beleaguer any spiritual aspirant—silence, stillness, the inward way—from whatever era they may be. More specifically, The Spiritual Guide joins a long tradition of mystical tracts espousing the perennial philosophy, finding their contemplative audience eventually, in spite of, even because of, overwhelming adversity and odds.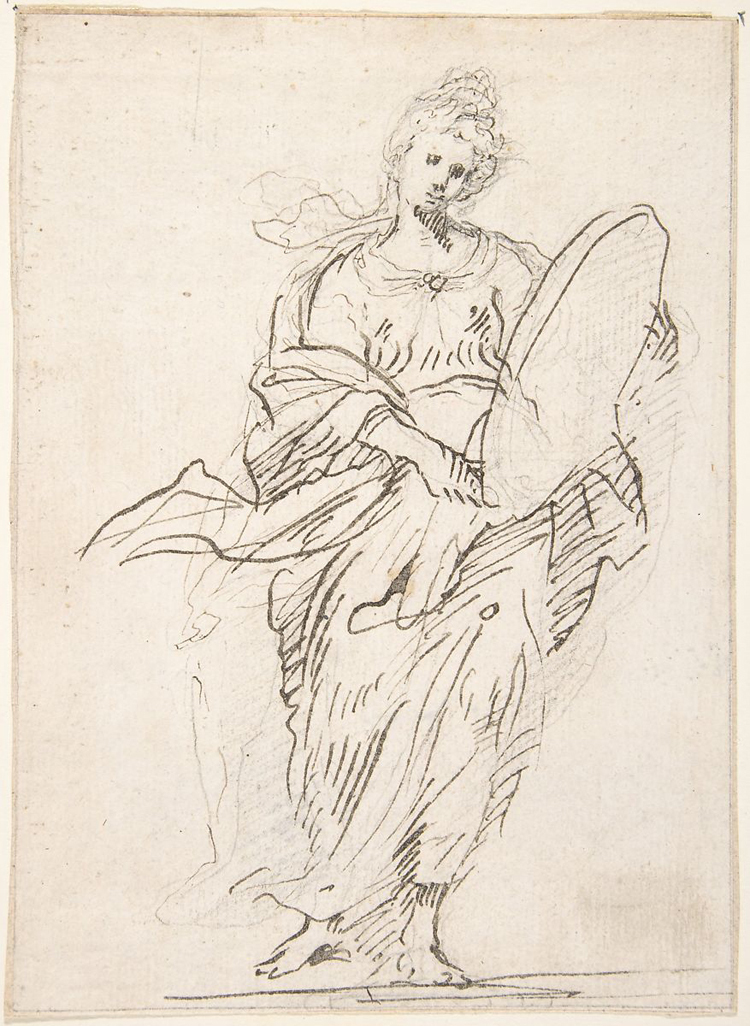 There are three kinds of silence: a silence of words, a silence of desires, and a silence of thoughts.

The first is perfect. The second is even more perfect and the third is the most perfect.

In the first, the silence of words, there is virtue that is acquired. In the second, the silence of desires, quietness if obtained; and in the third, the silence of thoughts … this is the goal: the internal recollection of all of your senses. To lay hold of the silence of thought is to arrive and abide at the centre of your being, where Christ dwells.

By not speaking, desiring, nor reasoning, we reach the central place of the inward walk that place where God speaks to our inward man. It is there that God communicates Himself to our spirit; and there, in the inmost depths of our being, He teaches us Himself. He guides us to this place where He alone speaks His most secret and hidden heart. You must enter into this through all silence if you would hear the Divine Voice within you.

Forsaking the world will not accomplish this. Nor renouncing your desires. No, not even if you should renounce all things created!

What then?

Rest is found only in this threefold silence … only before an open door, where God may communicate Himself to you. It is in that place that He transforms you into Himself.

The transformation of your soul consists not in speaking to God nor in thinking on God, but in loving Him greatly. And how is this love acquired? By means of perfect resignation, and by this threefold silence. The love of God has but few words.

—Michael Molinos, The Spiritual Guide, 17. "Three Kinds of Silence"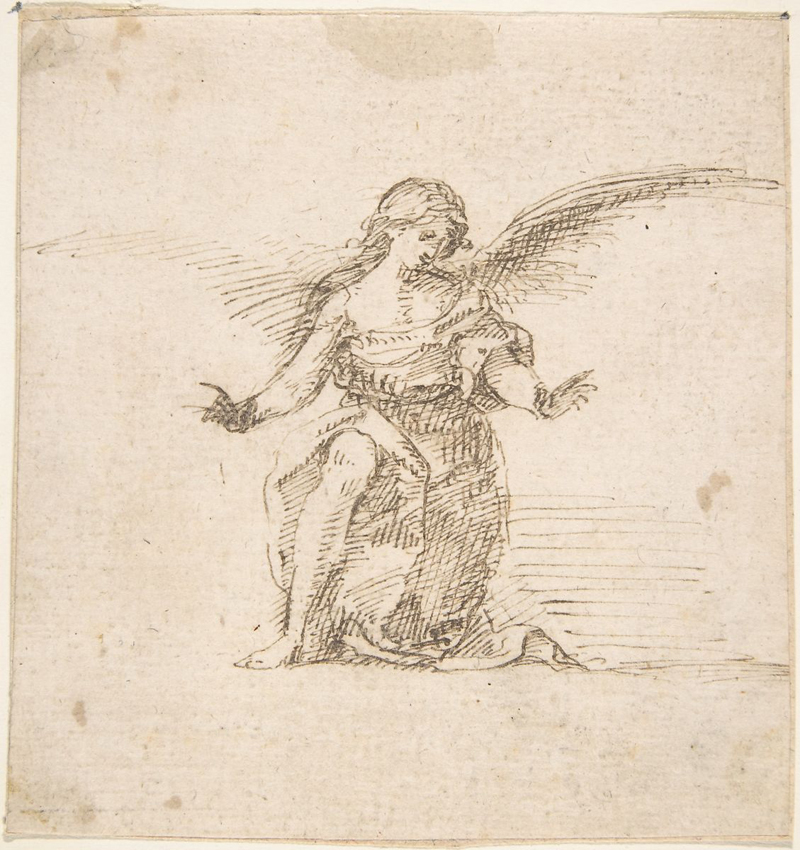 There are two kinds of solitude. There is an outward solitude when one simply does not speak, or speaks little.

There is also an inner solitude. Inner solitude means forgetting about everything around you, being detached from it, surrendering all purpose and desire and thought and will, and then coming before the Lord. This is true solitude. You will find it to be a sweet rest and an inward serenity … found in the arms of your Lord. For that believer who is able to stay in such a place before his Lord there will be a greater number of discoveries.

For the believer who comes this far there is the discovery that the Lord converses and communicates with the believer in his inward parts. It is in that place the Lord fills the believer with Himself … but fills only because that person is empty; He clothes him with light and with love because he is naked, lifts him up because he is lowly, and unites him with God and transforms him because he is alone.

I see this solitude with God as a figure of eternal bliss—a picture of that future time when the eternal Father will be forever beheld …

If you will simply, freely, give the Lord your soul, then step back, detached from all things, free and alone before Him, you will be the happiest person upon the earth.

If you would enter into this fellowship, then forget every care and every thought; put off self so that the love of God may live within your soul.

Dedicate your being wholly to your creator; offer your life in sacrifice to Him. (Do so with peace and quietness of spirit.)

The more the believer puts off his self life, the more he makes room for inner solitude with God. The more you become empty, both in outward things and in your own nature, the more room there is to be filled with the Divine Spirit.

Can you not see the Lord call you to enter into that place in your inner, central being … to that place where He will renew you and change you and fill you and clothe you and show you a new and heavenly kingdom?

—Michael Molinos, The Spiritual Guide, 23. "Solitude"
There are five steps towards the inward way.

The first is enlightenment. In this stage Divine affection is kindled. Divine love for Him dries up those things which are but human.

There follows, secondly, an inward anointing. Something like a liquid Spirit flows into the believer's being, teaches him, strengthens him and allows him to receive deeper understanding of the Lord and His way. With this comes a pleasure that seems heavenly.

The third stage is growth of the inward man, the spiritual man. As the inward man begins to grow stronger than the outer man a clear fountain of pure love for the Lord arises.

Next comes illumination. Illumination is something coming from the Spirit of God to the human spirit which dwells within the man.

At last, there is peace. Tranquillity. A victory over all fightings has come internally. Peace and joy are great. The believer seems to totally rest, as one abiding in Divine and loving arms.

By such do we ascend to the true Solomon.

—Michael Molinos, The Spiritual Guide, 26. "Toward the Inward Way"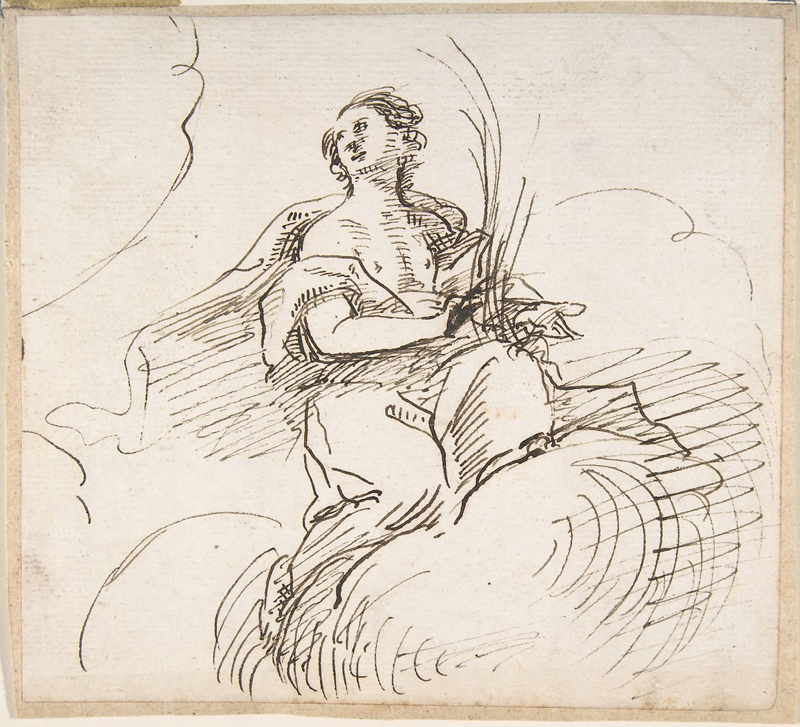 It is the experience of many years that is recorded here, an experience which I have shared with many believers who have trusted in the very, very inefficient help which I have extended to them in their seeking toward an inward way. Because of what I have seen in these believers I am convinced that something is needed to remove obstacles, inclinations and allurements which hinder the Christian's progress toward the Lord's ends. What I have laid down here is what He has shown me in His infinite mercy, not that which I have taken out of books. My first goal is to simplify an understanding of the inward way …
—Michael Molinos, Rome, 1675
Post Notes