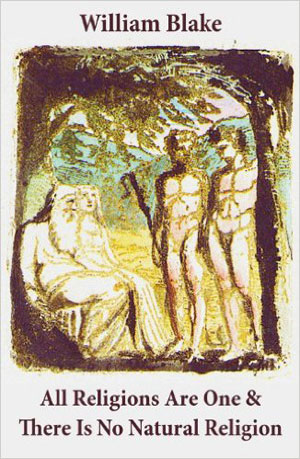 The art of the poetic genius
The Voice of one crying in the Wilderness
ALL RELIGIONS ARE ONE (1788) is a relief etching by one of the world's most mystical poets ever to have lived. Written as a series of philosophical aphorisms, William Blake's exquisite pamphlet is a statement of his views on the very nature of existence, which would inform his vast corpus of work for the rest of his artistic career.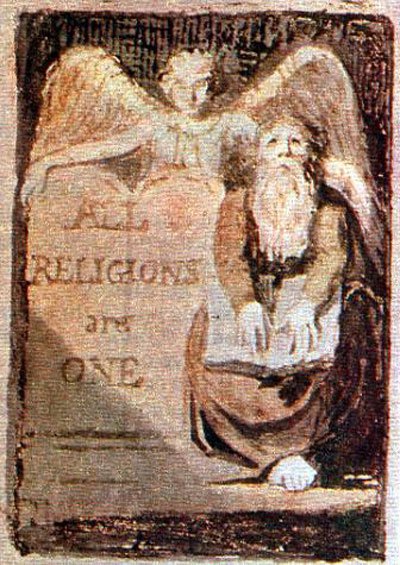 The Argument
As the true method of knowledge is experiment the true faculty of knowing must be the faculty which experiences, This faculty I treat of
A composition of extraordinary beauty and simplicity, Blake's illuminated manuscript is a proclamation of fundamental principles regarding God's revelation to the world. Presented as tablets of law, he declares that every religion, every sect, every creed, has originated in the glory of divine grace.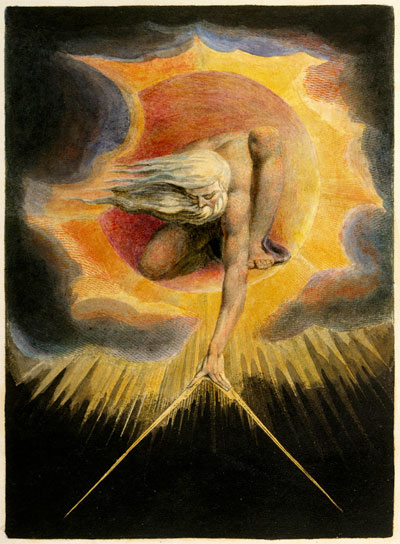 PRINCIPLE 1st
That the Poetic Genius is the true Man. and that the body or outward form of Man is derived from the Poetic Genius. Likewise that the forms of all things are derived from their Genius. which by the Ancients was call'd an Angel & Spirit & Demon
Owing to the filter of human consciousness, however, each domination takes on anthropoid characteristics despite being infused with the essence of God. And yet it is this very substratum of our being wherein lies a "Poetic Genius", akin to the imagination, which has the power to procreate and make manifest creative endeavour.
PRINCIPLE 2d
As all men are alike in outward form, So (and with the same infinite variety) all are alike in the Poetic Genius
William Blake (28th November 1757–12th August 1827) was an English poet, painter, printmaker and publisher. Largely unrecognized during his lifetime, he is now considered a seminal figure of the Romantic movement. Like his counterparts Percy Bysshe Shelley, John Keats, Samuel Taylor Coleridge and William Wordsworth, Blake sought to honour the realm of feelings and emotion as the profoundest expression of the human soul.
PRINCIPLE 3d
No man can think write or speak from his heart but he must intend truth. Thus all sects of Philosophy are from the Poetic Genius adapted to the weaknesses of every individual
Principally known for his poetry, he also wrote metaphysical tracts, expounding his unique vision of the world, often in contradistinction to prevailing taste. Indeed, the ideas of the rational Empiricist thinker, John Locke were predominant at the time when All Religions Are One was published.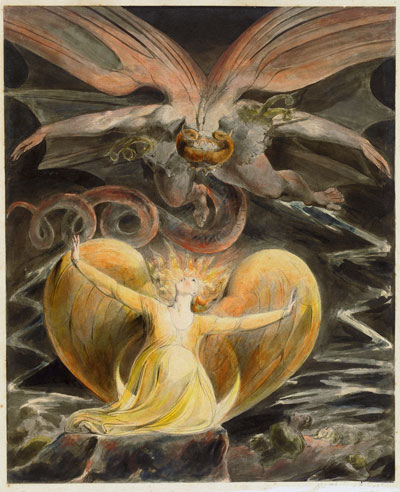 PRINCIPLE 4
As none by traveling over known lands can find out the unknown. So from already acquired knowledge Man could not acquire more. there fore an universal Poetic Genius exists
Locke posited that human beings have no innate morality or knowledge of the world, and as such, we are only able to perceive external reality through the senses, acquiring and processing knowledge from our interpretation of sensorial stimuli and accumulated experience.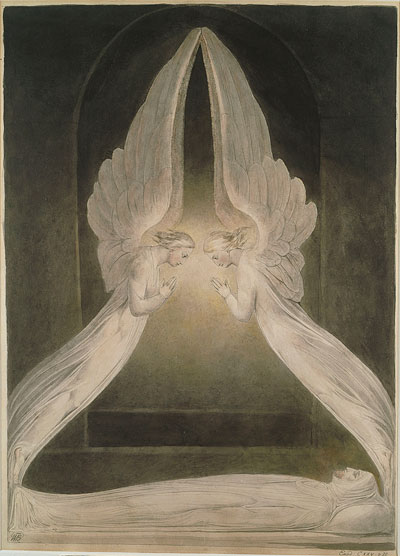 PRINCIPLE 5
The Religions of all Nations are derived from each Nations different reception of the Poetic Genius which is every where call'd the Spirit of Prophecy
Blake, on the other hand, contradicts this view, believing that all that makes us human is not simply a byproduct or epiphenomen of conditioned response; rather, we are imbued with an innate and intimate awareness of our existence in relation to the cosmos, one which transcends rational knowledge and even sense perception itself.
PRINCIPLE 6
The Jewish & Christian Testaments are An original derivation from the Poetic Genius. this is necessary from the confined nature of bodily sensation
Indeed, the Poetic Genius within us in none other than God herself, a microcosm of the omnipresent cosmic imagination that permeates and sustains the entire universe, allowing us to experience and assimilate the world through the very eyes of the Creator being supreme.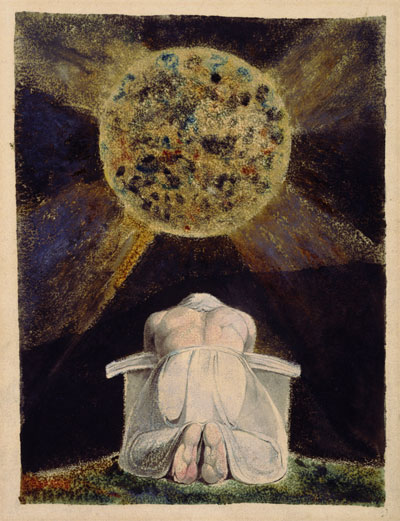 PRINCIPLE 7d
As all men are alike (tho' infintiely various) So all Religions & as all similar have one source The true Man is the source he being the Poetic Genius
William Blake's theology initiated him into a long and enduring tradition of mystical thinkers, who rejected conventional, dualistic wisdom by embracing a unified, non dualistic world view. Nevertheless, he was utterly unique in the way in which he communicated his vision through his visual artistry, creating a body of work unsurpassed in its affecting affirmation of all that is timeless, wise and beautiful.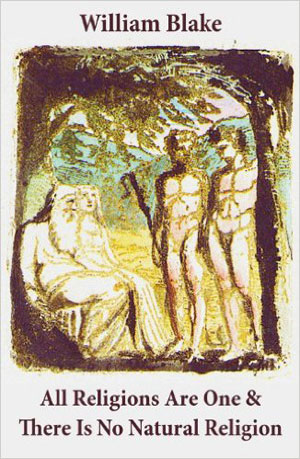 Post Notes