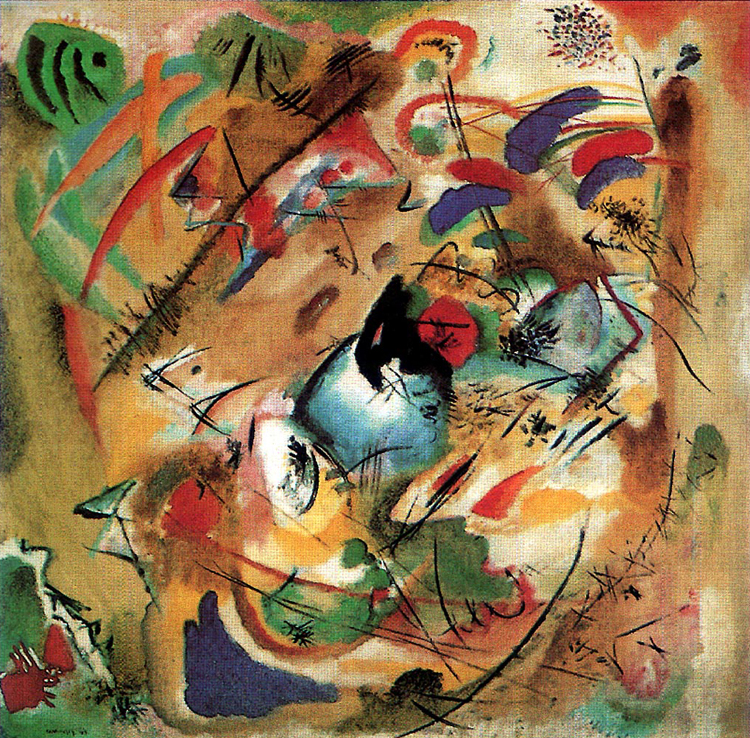 Improvising as a way of life
"The spotted hawk swoops by and accuses me,
he complains of my gab and my loitering.
I too am not a bit tamed, I too am untranslatable,
I sound my barbaric yawp over the roofs of the world."
—Walt Whitman, "Song of Myself"
THE WEIRDEST THING happened to me the other day. I had arranged to travel up to London by train from my home town in Sussex into central London, where I was to meet an old friend in Foyles bookshop on the South Bank. The journey is just under an hour, so it was the perfect opportunity to unplug from the Matrix, so to speak, and settle down with a good book. As I delved deep into Stephen Nachmanovitch's The Art of Is, I was stunned by what I subsequently read:
I was in London for a few days before travelling to a conference on improvisation in Wales. I walked along the South Bank of the Thames, taking in the sun and puffy clouds reflected in the water, gulls wheeling and yawping overhead, and crowds of mostly happy-looking people strolling up and down the walkways, each involved in his or her personal mixture of business and pleasure. I was supposed to give the keynote talk at the conference, which gathered international improvisers from across the arts, including musicians, theatre people, dancers, visual artists, filmmakers, educators, psychologists and others, for a series of talks and performances. While I was looking forward to this conference, as usual, I didn't have the foggiest idea what I was going to say. As a practising improviser, I have grown used to this cloud of unknowing and to discovering that when the day arrives, the talk will organize itself. But at a certain phase in between, I dissolve into a panic: this time I will have nothing to say or it will be a confused jumble. I will get up and make a fool of myself …

I walked into a bookstore. I randomly browsed among the shelves, not looking for anything in particular, passing the psychology section on my right. Suddenly, out of the corner of my eye, I saw a book. The spine was fire-engine red, with bold white lettering that said IMPROVISING. Needless to say, I did a double-take and turned back to the shelf to find the book that had caught my eye. I was eager to learn who wrote it and what he or she had to say. I scanned the shelves from top to bottom. Nothing. I searched again, thinking that perhaps I had scrambled the letters of another title. But there was no red book. I had hallucinated it. Clearly, in the workings of the unconscious, I was anticipating the improv conference; but something else was at work in that hallucination. Improvisation had been transformed to improvising. Not a noun but a verb in the active present.

This little hallucination encapsulated patterns and ideas that had preoccupied me for decades. Like many such experiences, it was the fast, synaptic summation of information that had always been available, hiding in plain sight. That swift connecting of patterns, flowing through time, is itself what we often mean by improvising. The gift was that I now had a focal point for the talk I was about to give.

It took me a few years more to realize that the book I had imagined in the store was this book.
—Stephen Nachmanovitch, The Art of Is
It's easy to be glib about coincidence and yet it seemingly happens all the time. Similar to the patient who recounted her dream of a golden scarab during a therapy session with C. G. Jung only to discover a near-identical scarabaeid beetle tapping against the window, we are surrounded by the yawping of the unconscious if we would only but listen to its call. Indeed, synchronistic events and improvisational experiences, even premonitional visions of the future, are all an exquisite aspect of living in the here and now and participating in this journey we call life.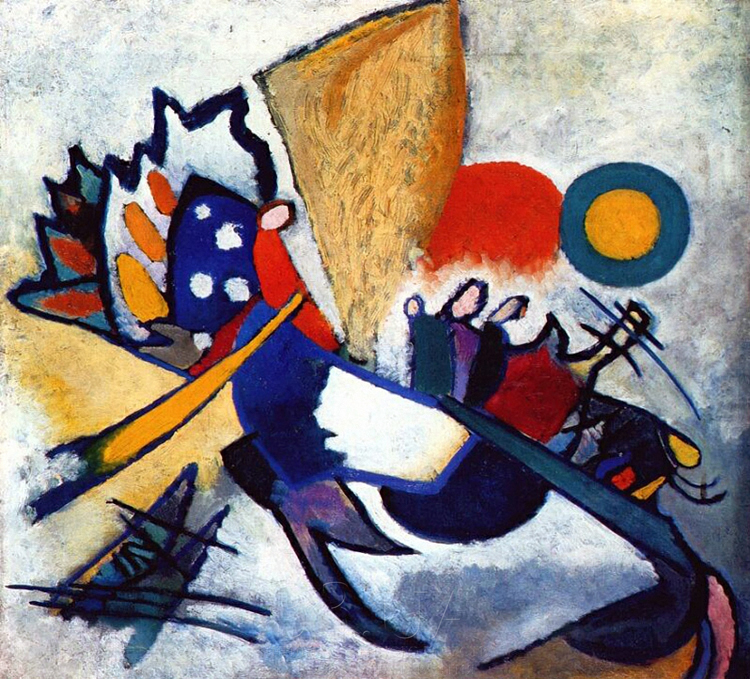 Stephen Nachmanovitch is an improvisational violinist, performing and teaching internationally at the intersections of music, dance, theatre and multimedia, with a speciality in exploring the spiritual underpinnings of the creative arts. A graduate of Harvard and the University of California, where he earned a PhD in the History of Consciousness for an exploration of William Blake, his mentor was the anthropologist and philosopher, Gregory Bateson.
His first book, Free Play, in print for the past thirty years, still remains a classic text on the inner and spiritual dimensions of the creative process. The newly published, The Art of Is, is a complementary accompaniment to Nachmanovitch's seminal work in that it focuses upon the outer and interactive dimensions of creativity as a whole. Recounting inspirational anecdotes and vignettes from his rich life as a musician and teacher, we are reminded that wherever we find ourselves—be it even in the most hellish of situations—the improvisational power of the human psyche and the synchronistic potential of the immortal spirit have the ability to lift us up towards the greater good.
In the 1990s near the end of his life, I became friends with a neighbour of mine in Los Angeles, Herbert Zipper. He died at the age of ninety-three, in 1997. Herbert was a composer and conductor from Vienna. In his childhood, he was dandled on the knees of Sigmund Freud and was part of the fertile and intense Viennese/Jewish cultural life in the early part of the twentieth century. He was on track to become, perhaps, one of the major orchestral conductors. Then the Anschluss came and Hitler marched into Austria. Herbert was thrown into the concentration camp at Dachau. When I met him, he described to me what it was like, the second or third day of slave labour. The prisoners were hauling cartloads of cement and digging ditches, and mourning the loss of everything in their lives. One night something possessed Herbert to recite a few verses of poetry by Goethe and, as he related it, he saw his fellow prisoners standing a bit straighter and breathing a bit deeper. Another man who knew the poems began trading lines with him, each reinforcing the other's memory; a crowd gathered and came back for more the next night, and the next. The men on that work crew were not all literate or educated; many had been labourers, farmers or criminals but they found some degree of refuge and solace in the poetry. As Zipper later said, 'Poetry did its intended work.'

After a time, Herbert met some fellow musicians among the prisoners and started a clandestine orchestra. He composed pieces that they sang and played on junk instruments made of pieces of wire and wood. The orchestra and their audience were made up of men who knew that most of them were going to die soon. Their daily lives consisted of shovelling mountains of garbage from one place to another and many of them died buried in it. They were in a place where every possible accoutrement of civilized life had been stripped away, where even their names had been stripped away. But they discovered in music and poetry a way to connect with the life within them.

They held concerts behind the latrines. There would be a fifteen-minute concert, and then another group of prisoners would come in for their turn. They posted sentries to see if the SS was coming so the clandestine musicians could disperse.

To compose, Zipper volunteered for the worst job, latrine duty, because that was the only way he could have solitude during the day. He kept pails of toilet water on hand; if one of the SS guards came, Herbert would slop this shit mixture back onto the floor. There would be a terrible stink and then he'd start mopping it up again (like Penelope endlessly reweaving her shroud) and the guard would go away. In that way, he bought himself the privacy to compose music in his mind, then wrote it on scraps of propaganda fliers that he pasted together. 'Dachau Song', which he wrote with his friend and fellow prisoner the playwright, Jura Soyfer, spread by word of mouth to other concentration camps. These songs were remembered as anthems of hope for the creative spirit under duress in those horrific places.

To say that music or poetry kept them alive is an exaggeration. Survival was to a great extent random. But those who survived in this context did so without the mind-eating bitterness that might so easily have dominated the rest of their lives. With the help of their art, they remained sane.

From Dachau, Herbert was thrown into Buchenwald, an even deadlier place. Fortunately, it was early 1939, before the war exploded, and his father, who had escaped to London, succeeded in bribing Nazi officials to get him out of there. Herbert made his way to Paris and then London and was immediately offered a job as conductor of the Manila Symphony. So he moved on to the Philippines—as far away from Nazi Germany as one could get—just in time for the Japanese to invade. He ended up in a Japanese prisoner-of-war camp, one of the few people to be imprisoned on both sides of the global war. He eventually escaped, joined the Philippine resistance and spent the rest of the war working with the underground as a spy for MacArthur's forces. The day that Manila was liberated by the Americans—and by liberation, we mean a thirty-day battle in which the entire city was essentially destroyed and a huge part of the population killed either by the retreating Japanese or in the crossfire—he decided that music was needed again. Many of the Filipino musicians had been scattered but when the Japanese first invaded, Herbert had arranged for them to bury their instruments in basements out in the countryside and go into hiding, preparing for this moment. He rallied the surviving musicians to come out, retrieved the instruments, marched into General MacArthur's office, and said, 'We're going to have a concert.' General MacArthur asked, 'Where?' Zipper said, 'In the bombed-out shell of the Santa Cruz Cathedral.' He requisitioned lumber from the army to build a stage and gave a concert of Beethoven's Eroica Symphony and Dvorak's New World Symphony.

That concert would not have been reviewed in the musical press as one of the finest performances of the Eroica from the point of view of technical virtuosity and perfect orchestral playing. The songs Zipper wrote in Dachau were not 'great' or innovative music. But the people who participated in those concerts came alive as death nipped at their heels. Art doesn't come as a decorative enhancement to life after you have already built your fortune and your missile defences. Art is life—the part most worth preserving.

Herbert eventually came to America, where at first he conducted the Brooklyn Philharmonic. He became a staunch advocate for artists in education, launching some of the first programmes to bring practitioners into public schools as teachers. As a conductor, he was no longer interested in standing at the head of a big institutional symphony; instead, he brought orchestral music to inner cities that never had access to it. He moved on to Chicago and finally to Los Angeles, where he lived for the rest of his life, dedicating himself to bringing music to kids in impoverished places there and around the world. Throughout his career in America, he served as an ombudsman for the power of the arts to change people's lives for the better. In his eighties, he was invited to teach in China and found himself in a hotel in Tiananmen Square just when the army moved in to crush the young demonstrators in 1989. Even in old age, he had a knack for being where the trouble was and not being afraid of it. The other foreign guests left the country immediately but Herbert stayed because he wanted to see what was going on.

We have become increasingly used to hearing, especially in the hard languages of money, that the arts are a frill, a decoration, nonessential—or, worse, 'content' to be vacuumed up by media and internet companies and 'consumed'. They only amount, in this utilitarian language, to a hill of beans. I am here to tell you that they amount to a mountain of gold. I am here to tell you that the arts are not frosting on life; they aren't an extra little entertaining piece that you add in when everything else is taken care of. Art is life itself.
—Stephen Nachmanovitch, The Art of Is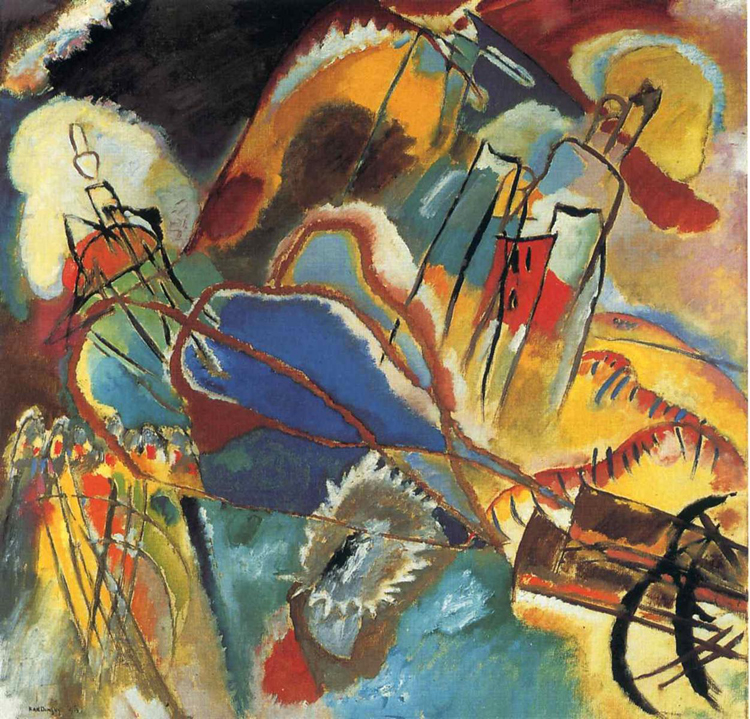 The introduction of The Art of Is alerts us to a more famous example of the power of being in the moment. Everyone is familiar with Martin Luther King Jr.'s endlessly influential "I Have a Dream" speech delivered at the Lincoln Memorial on 28th August 1963 during the climax of the March on Washington for Jobs and Freedom. Few people realize, however, that the speech was completely improvised. Sitting on the same platform near her friend was the gospel singer, Mahalia Jackson; seven paragraphs into the speech, she broke in and shouted, "Tell them about the dream, Martin! Tell them about the dream!" King pushed aside his notes and began improvising. The result has inspired millions.
We are all surrounded every day by processes and protocol, without which anarchy would undoubtedly ensue. Nevertheless, there is a sweet spot whereby order and chaos, left and right brain thinking, yang and yin may peacefully co-exist. In the so-called Kali Yuga, a time period that has witnessed two world wars and the unspeakable violation of human values, there has never been a greater need for the spontaneous expression of individual rights in the face of power, greed and depravity in order to restore global peace and equilibrium.
Mental and spiritual states can spread and sanity can be just as contagious as insanity. We must remember the purpose of our work: the arts are a primary means for the transmission of sanity. I mean arts very broadly, of course. I include many activities that are not virtuoso expressions of theatrical or musical ability; we engage in many pursuits that would not win prizes and awards, that might be technically flawed and clumsy but that still carry some spiritual essence of communication about the nature of sanity from person to person.

The first thing that Hitler did was to get rid of the artists or co-opt the ones who could be bought. The first thing that Stalin did was to purge, imprison or tame the artists. The first thing the Taliban did was to banish the arts and destroy every ancient statue they could find. A whole set of negative efforts go together in these controlling societies—suppression of art, suppression of free speech and suppression of women's rights. All these things amount to suppressing the voice of human relationship.

Art, which may be beautiful or ugly, heartening or disturbing, can put people in touch with the power of their own viewpoint, the validity of their individuality. When perceptions are sensitized, people are less susceptible to propaganda and advertising. Totalitarian states cannot be easily maintained when you have a profusion of art, when you have free speech, when men and women's voices are heard as equal—precisely because these states rely on people buying into the idea that they are part of a machine, soldiers-workers-consumers-child-bearers and not people. This is why we must pay special attention to attempts at constraining education into narrow 'useful' pursuits, movements toward a purely utilitarian conception of life. A country should be more community than machine. Today in America, we see funding to the arts being slashed left and right, its role in schools being reduced, its importance in society being minimized and its practitioners being told they are useless, powerless. Tyrants would very much like you to believe this.

Stalin spent an enormous amount of energy suppressing Shostakovich, among other composers. This doesn't seem to make sense. Why did the dictator of an enormous continent, with vast armies at his command, controlling gigantic industrial economies, busy himself with a composer of operas and chamber music? Because art is power. Because dictators are afraid of the power within people that art touches and makes conscious. Such an opening is contagious. The more we can do to spread the seeds of sanity, the harder it will be for totalitarianism, for repression, for fundamentalism to take root. This is true in spite of the limitations of our individual voices. Most of us can operate only in one small sphere. When Herbert Zipper created his secret orchestra in Dachau, he didn't kill Hitler, he didn't overthrow or pacify the Nazis; the whole war proceeded with tremendous horror and loss of life. But he created a little area of sanity that affected other people and some of those people who remained sane because of what he did lived on to affect other people, and some of those, in turn, lived on to affect other people. What we create can have enormous power. It's at the very centre of what our society is about and especially those who work with children have a duty to encourage them to nurture ways to connect with each other. Art is power—it puts people in contact with their own personhood.
—Stephen Nachmanovitch, The Art of Is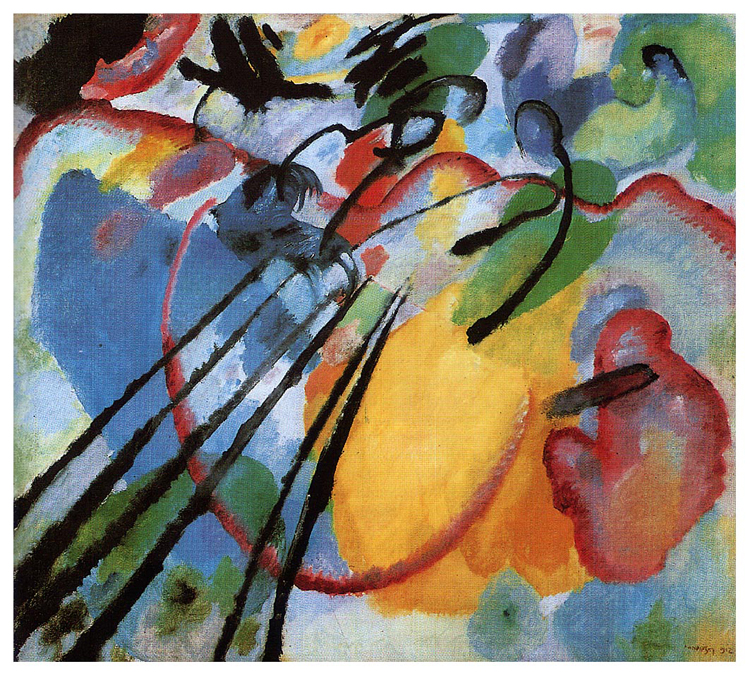 According to the British literary theorist, Terry Eagleton, the meaning of life is like a jazz band—individuals engaged in a collective endeavour in pursuit of happiness through the mutuality of love. As a practising musician himself, Stephen Nachmanovitch takes this premise even further in this elegant anthology of reminiscences, being in touch with artistic expression at the very subtlest level of our sensory experience.
Indeed, Nachmanovitch's friend, the experimental composer and iconoclast, John Cage, was an improviser par excellence. His infamous three-movement composition, 4'33", pushed the boundaries of what is deemed to be music to its absolute zenith, whereby ambient sound takes centre stage. Inspired by the teachings of Chinese philosophy, Cage turned his entire life into a work of art by applying Confucianist metaphysics to every aspect of his existence.
The composer, John Cage, was famous for his view that all the sounds around us can be music and for inspiring many other artists to expand the possibilities of what and how they might create. Cage lived in New York City, and to him the engine sounds, the honking and the screaming and everything else, were music. He believed we live in a continuous texture of noise-as-music. One afternoon, I was visiting John and as an ambulance screamed past, he said to me, 'When I was younger, I used to be interested in sounds like traffic noise and sirens. But now that I am old, I'm interested in more subtle sounds like the refrigerator turning on and off.' As he said that, I inwardly scoffed, 'Well, that's very nice, John, but I still get more pleasure listening to Sonny Rollins play Autumn Nocturne than listening to the rumbling of the washing machine.' At best, I found his words a rather charming statement, made by a man who understood how to be at peace with the universe. But I was wrong; it was more than a charming statement. I never understood what John was saying until that night in the hotel room ten years later when the refrigerator turned off and the silence was delicious …

As a composer, John Cage sought to get the weight of Beethoven and the other past masters off his shoulders. He felt it was essential to be freed from the repetitive patterns of personality and style ('memory, tastes, likes and dislikes') and to free audiences from their expectations of what art should look and sound like. So he eventually chose to compose music using coin tosses to pick pitches and durations or throws of the I Ching or other chance operations. I remember visiting him once in his New York apartment, which was filled with dozens of well-tended plants and several IBM PCs arrayed on the floor, connected to clacking dot matrix printers, churning out thousands of I Ching tosses for a new composition.

Cage told me that he distrusted improvisation because it bears the imprint of one's predilections and habits and he wanted to create work beyond the control of the ego, to be led into a new experience rather than affirming and reinforcing existing habits. He said he was not interested in art as self-expression but as self-alteration. I then asked him about mushrooms. Cage was an avid and authoritative mycologist. Part of his extensive collection is now housed at the University of California in Santa Cruz. He got into this field because when he was a student, a teacher said to him, John, you are so intent on music; try to be more well rounded. John went home from this encounter and in his already trademark fashion looked up music in the dictionary and then looked above it on the page. The first word that caught his eye was mushroom. Off he went, hunting, classifying, studying and cooking them. So I asked him that afternoon, as the dot matrix printers clacked away, 'John, when you're in the woods picking mushrooms and you decide which ones to eat and which ones are poisonous, do you throw the I Ching or do you use your knowledge and experience of mushrooms?'

He gave me that broad, beatific grin of his, lighting up the room, 'Ah,' he said.
—Stephen Nachmanovitch, The Art of Is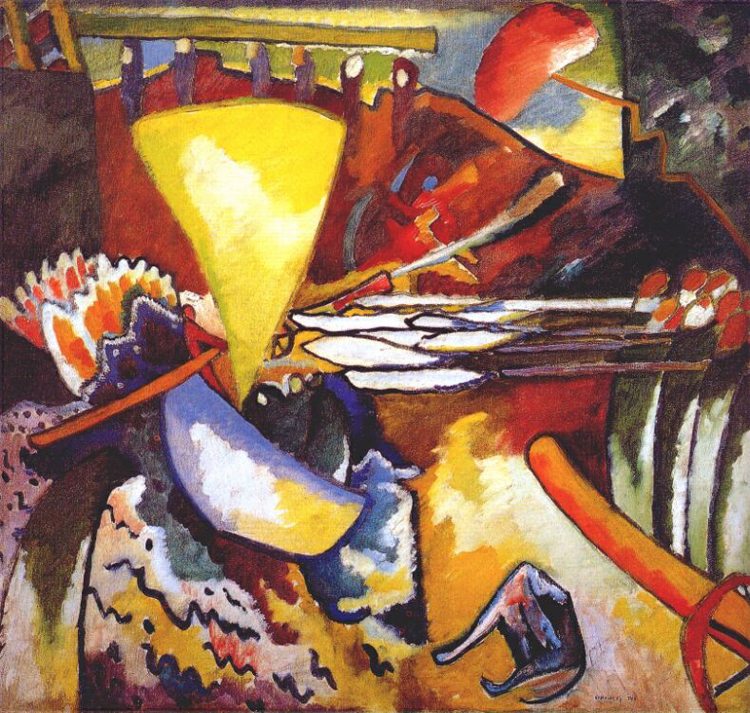 In 1817, Romantic poet, John Keats, spoke of Negative Capability to characterize the capacity of the greatest writers and artists to pursue a vision of artistic beauty even when it leads to intellectual uncertainty and confusion: "When a man is capable of being in uncertainties, mysteries, doubts, without any irritable reaching after fact and reason." The term has been used by philosophers and poets alike to describe the ability of the individual to perceive, think and function beyond any presupposition of opinion or judgement. We could also add here, to describe the ability to improvise.
Indeed, Stephen Nachmanovitch's beautiful book, itself an offering of Negative Capability, is an inspiration to all of us looking to enjoy a more creative reality that is in tune with the flow of life, coupled with the spontaneity of a child's. It may have been three decades since his last book on the artistic process but The Art of Is continues his legacy in teaching and stimulating us to lead more fulfilled and enlightened lives, playing our unique song along the way.
Sing O Muse of whatever comes to mind. Begin anywhere and follow the flow. There's no telling where you might be swept off to. The improvisational process is rooted in free association—and the near guarantee that after a while, free association will turn up significant patterns. Even the most trivial thoughts can lead to a network of connections. The first gesture, sound, word, brushstroke or thought may seem arbitrary, but it reminds you of this; this suggests that; that suggests the next thing. The pieces start fitting together. After a period of wandering, you may find yourself standing in a strange place that turns out to be your ancestral homeland—to encounter your original nature and know it for the first time.

Freud developed this simple and childish game into a tool of great power and elegance. In the free play of words, thoughts, feelings and images, we need not be looking for repressed memories, for answers to life's conundrums or for great art; we can allow spontaneous answers to take us someplace meaningful. The 'free' of free association does not mean wild or random but free of deliberate purpose. No association is free of context and meaning but it may reveal deeper truth if it is free of conscious (and often fearful) control.

Carl Jung, after his break with Freud, extended the practice of free association to include hands-on modes of artistic creation. He called his method active imagination, allowing ideas and correlations to take tangible shape through visualization. For Jung, the practice took the form of painting and writing; for other people, it takes the form of music, theatre, crafts, tinkering with technologies and expressive arts of all sorts, old and new. Freud's free association is a mode of mental-verbal exploration. Jung's active imagination is a concrete mode of doing, making, creating. His was an enterprise of knowing the self in order to transcend it. It is a journey of revelation: uncovering patterns within and around us that cannot be seen or even known until we manifest them. 'The patient can make himself creatively independent through this method. He is no longer dependent on his dreams or on his doctor's knowledge; instead, by painting himself he gives shape to himself.'

In his own life, Jung practised this method of exploration in his massive work of fantasy, myth, painting and calligraphy. The Red Book, created during World War I, is an illuminated manuscript that looks like it tunnelled here straight from the Middle Ages. The Red Book was known about for decades but only published fifty years after Jung's death. While leading a busy life practising psychiatry, training analysts from around the world and writing books, Jung managed to devote years to the arts of building, stonemasonry and carving. Over decades, he built a stone house with four towers at Bollingen on the shore of Lake Zurich, like a structure out of ancient times, new wings added as he discovered new patterns in his own personality, externalizing them in stone, in the form of alchemical carvings and other psychic symbols. On his seventy-fifth birthday in 1950, Jung made his way down to the lake and with his wrinkled hands chiselled into the rock a fragment from Heraclitus: 'Time is a child at play, gambling; a child's is the kingship.'

Jung knew his paintings were not 'art' in the normal sense but a vehicle for investigation. He discovered that as he relentlessly excavated into the most deeply personal material, he began to identify archetypes, universal patterns shared among many cultures. Paradoxically, the deeper we venture into the roots of the self, the closer we come to transcending our self-centeredness, precisely because what we discover is how inseparable we are from the total structure of being.
—Stephen Nachmanovitch, The Art of Is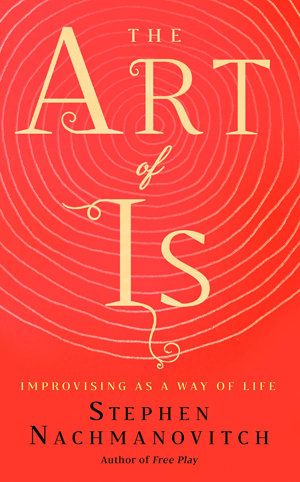 Post Notes