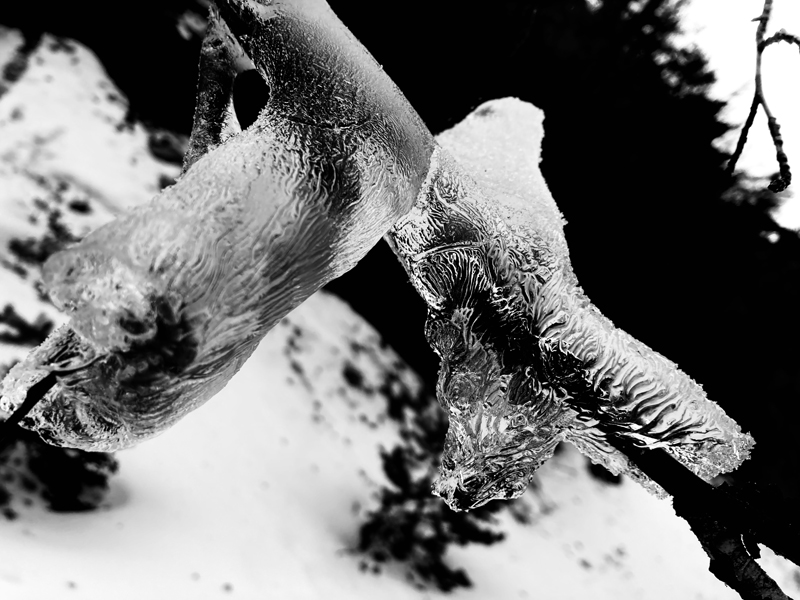 … in five chapters
"La lumière du soleil a dansé sur les ondulations
comme de minuscules navettes agitées
tissant une tapisserie dorée …"
"Sunlight danced over the ripples
like tiny restless shuttles
weaving a golden tapestry …"
—Rabindranath Tagore
TAL WALDMAN is an award-winning, transdisciplinary artist living and working in Paris. Of Israeli-German origin born near Tel Aviv, she draws upon the diverse cultures she has encountered during her residencies in Israel, India, Germany, Greece and France through a variety of different media: sculpture, drawing, painting, design and art installation.
In previous guest posts, Tal showcased her visually stunning series, Directed Randomness, which explores the relationship between control and chaos; Golden Scars, which examines the ancient craft of repairing broken pottery with powdered gold (known as Kintsugi); Komorebi, the Japanese term for the interplay of light on leaves as part of a collaborative book project with American artist, Fiona Morehouse; and Silence, a project that delves deep into the nature of quietude and stillness within the Visual Arts
In this month's guest post, Tal immerses us in a shimmering world of light and glass and ice, inspired by her peripatetic wanderings as a working artist. Israel, France, Venice … all become sources of inspiration and imagination for a doyenne of her exquisite craft, which is currently on show in her solo exhibition, "The Way of Experimentation".
Spring, Galilee, Israel
I always loved glass, since my first encounter in adolescence, where in an archaeological dig in Israel, I found a 2500-year-old glass flask that still contained the black powder of a woman's makeup. A greeting from a faraway woman, just like me. The glass kept its elegance and its secret through time.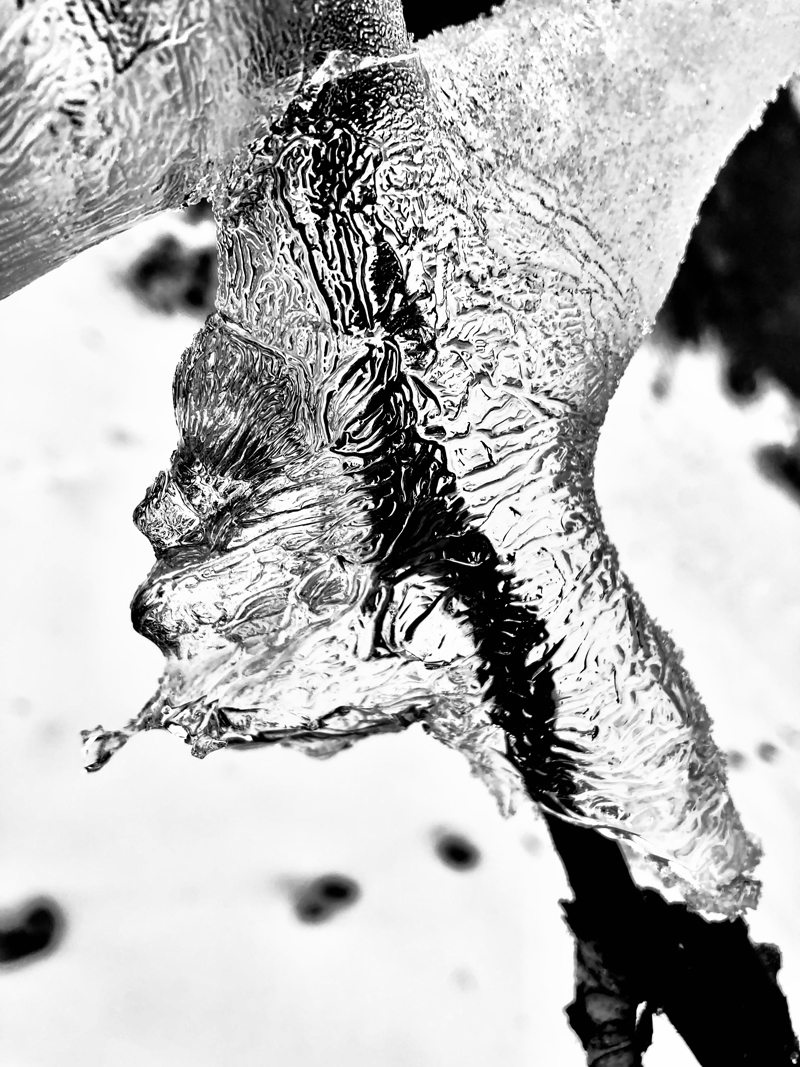 How can we speak of glass without speaking of reflection?
How can we talk about reflection without talking about light?
How can we mention light, without mentioning God?
Summer, Paris, France
July's sun accompanies my experiments with natural light. Motivated by this multi-layered definition of light as a physical, mental and inner quality, I start my exploration. I build an ephemeral installation, using different materials. As the sunlight shines through my installation, I capture the light drawing on paper. The composition alters as the sunlight changes.
This fascinating and mysterious game of light and shadow reveals an interesting process. I constantly transform the installation to accommodate the alterations in light (a passing cloud, a lower sun angle, a tree's shade …). I adjust according to the reflection; the installation itself is of no importance to me, only the light composition revealed, which I film and photograph.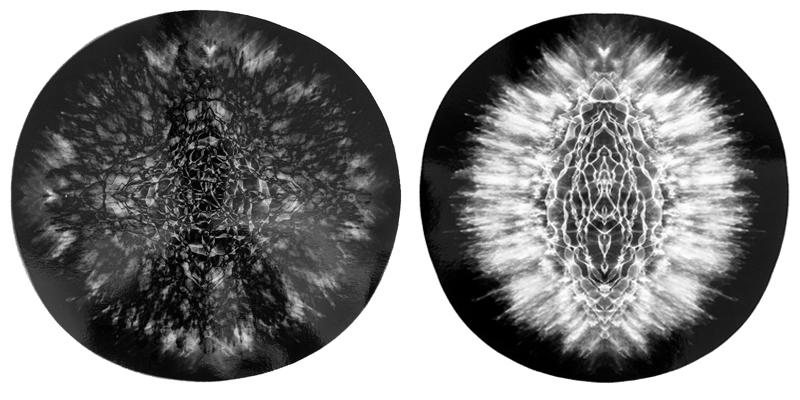 Observing the shadows reflected on the white paper,
a wandering cloud, a setting sun, myself.
Uncovering the shadow,
revealing the light In-Between
Winter, Hautes Alpes, France
For some years in the winter, I travel long hours to a small valley in the mountains far from Paris. Sometimes I'm fortunate to be received by a fluffy white blanket of snow; my eyes slowly familiarize themselves with the winter, shimmery light and my ears listen to the deep silence. There, I immerse myself in nature, meditate, walk, observe and become cleansed by this beauty and simplicity.
This particular winter of 2021 was cold. I walked through woods and up rocky cliffs, crossing streams with incredible sculpted forms of ice that felt like a premonition to my glass projects, like a whisper and gift of nature to me.
Photography being a constant tool in my process, I incorporate it into my work as a stage, a reflection, an experiment, a documentation or a result; however, the backbone of my work remains drawing. This winter, I took photos and the Engraved in Water series was born.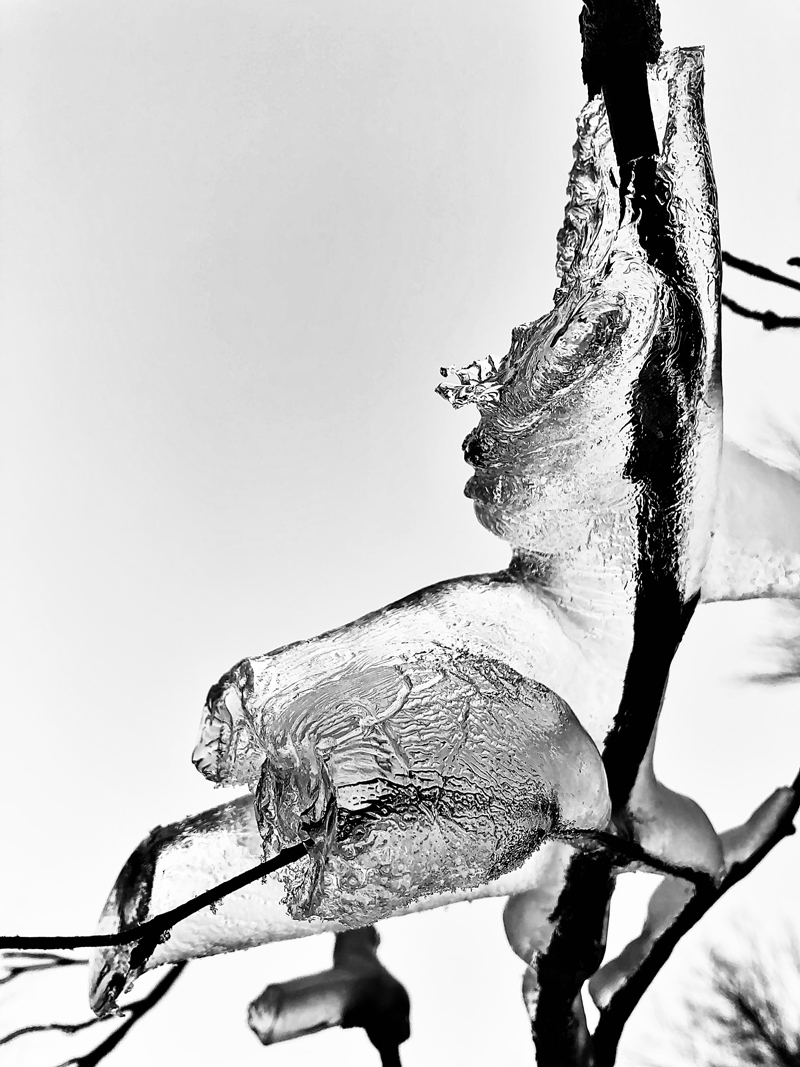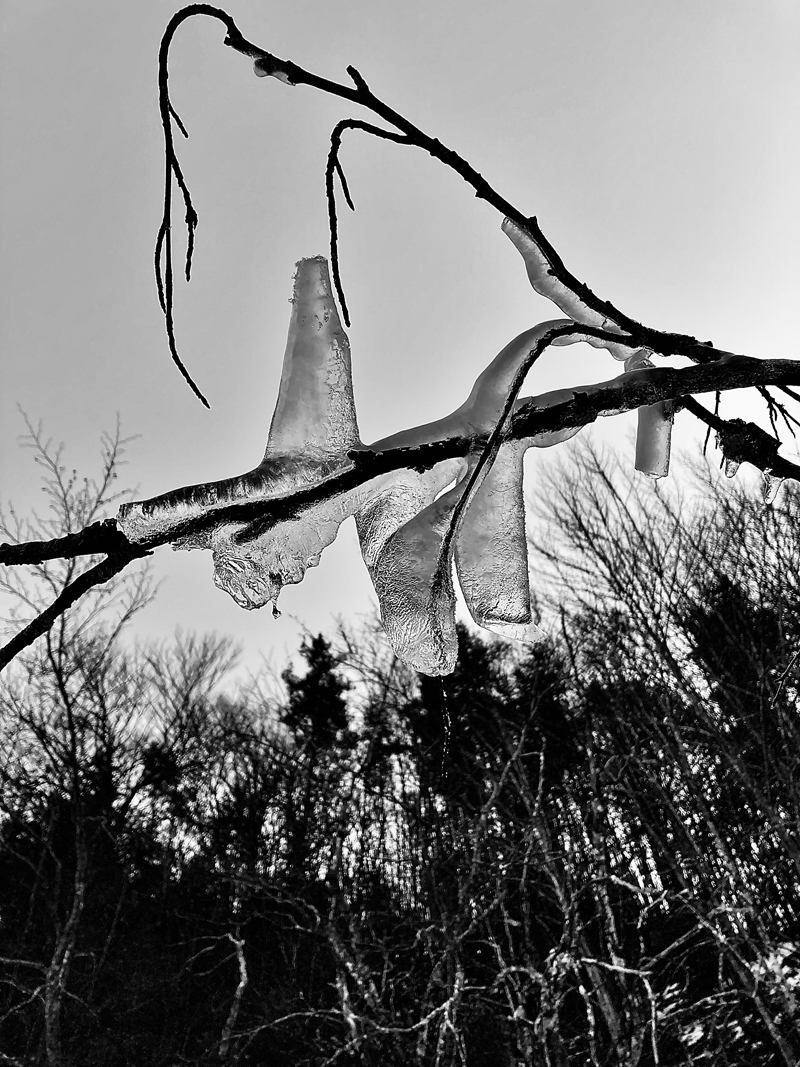 Autumn, Murano, Italy
I arrived feeling excited in Murano (an island in Italy known for glass production). I came to create a glass prototype for functional art objects with a new publisher and deliver two new wax sculptures to be cast in glass by a gallery. Every day, I would sail from Venice to the island of Murano, delighted by the light sparkling on water and glass. Venice charmed throughout the whole week.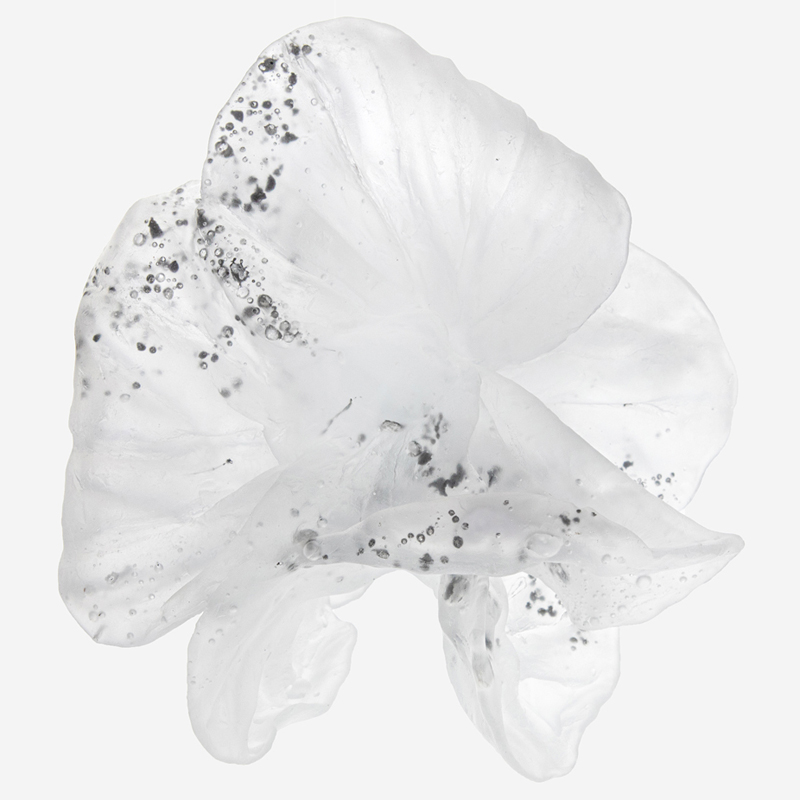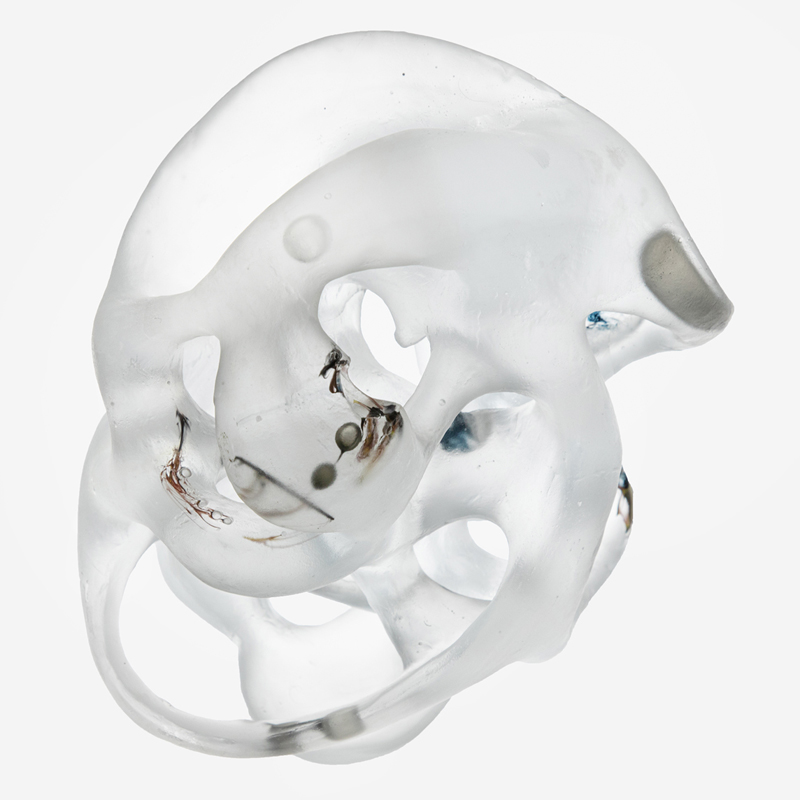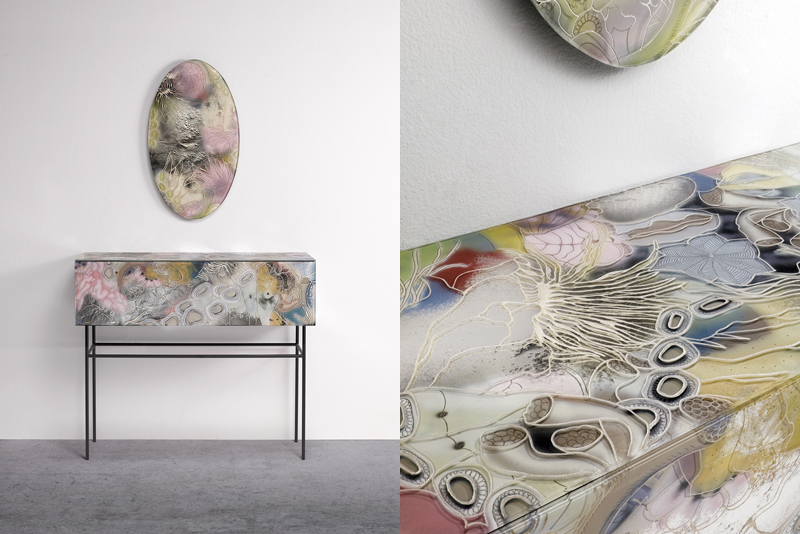 Summer 2023, Troyes, France
Until 3rd September, a large number of my glass works, light photos and drawings are in a solo exhibition, named « La Voie d'Expérimentation » ("The Way of Experimentation"). In the newly renovated Museum of Stained Glass, La Cité du Vitrail in Troyes, my artworks are intermingling with each other, though on different mediums; they are all a witness to my experimentation, on the way to and from glass and light.
Where the sun's rays cling,
transmuted into rainbow poems
duty and beauty
I patiently wait for every nuance
shine with sumptuous splendour on my paper
—Tal Waldman, Inspired by Fragment by Amy Lowell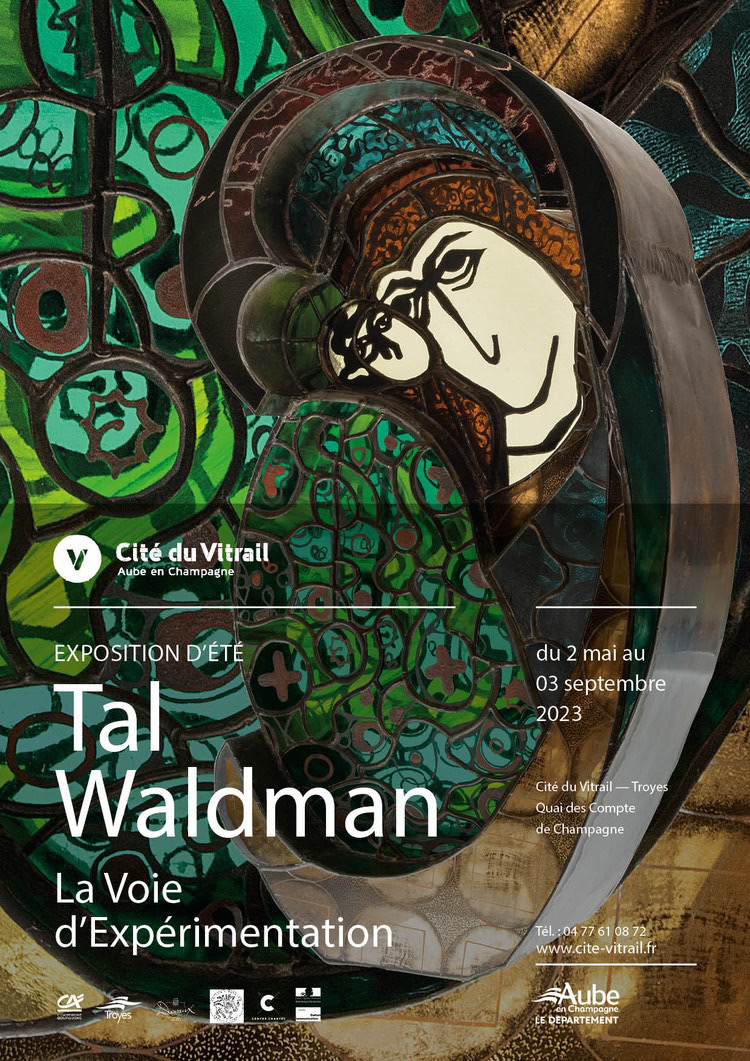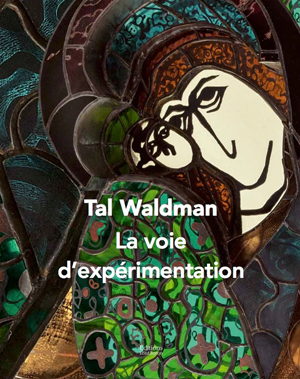 Post Notes