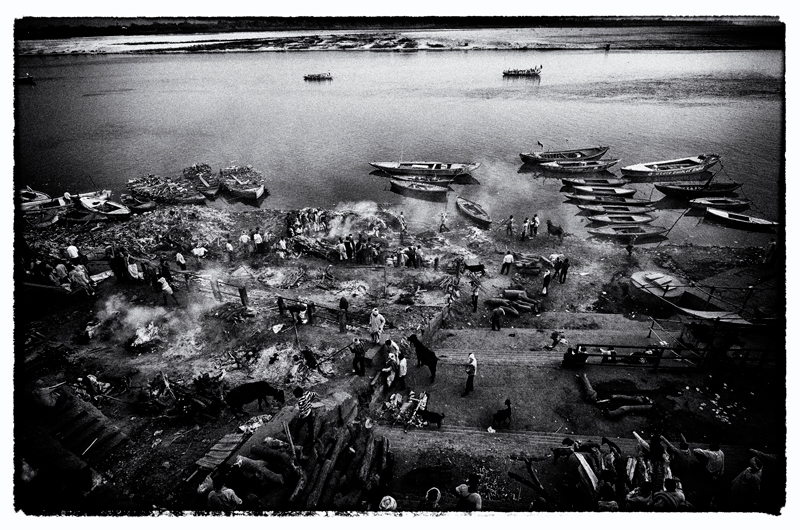 Waterway to heaven
Ma Ganga!
ghlac tú cheana lem' cholainn
glac liom anois

Ma Ganga!
you have taken my body before
take me now
Θεά του Γάγγη!
πήρες ξανά το σώμα
πάρε με τώρα
Debiprasad Mukherjee is an independent documentary photographer based in Kolkata, India. He graduated in Electrical Engineering and completed his postgraduate in Business Management. Although he is a business consultant by profession, his strong passion for documentary photography and photojournalism has made him travel to various countries like Australia, Indonesia, Singapore, Thailand, UAE, Iraq, Bangladesh, USA and the UK. Presently he is associated with Zuma Press, Getty Images, EyeEm and Alamy.
Gabriel Rosenstock is the author/translator of over 150 books, including 13 volumes of poetry and a volume of haiku, mostly in Gaelic. Prose work includes fiction, essays in The Irish Times, radio plays and travel writing. He has given readings and performances in Europe, US, India, Japan and Australia and is a member of Aosdána (Irish Academy of Arts & Letters). Broken Angels is the fourth in an ongoing series of ekphrastic tanka books published by Cross-Cultural Communications, New York, and available as a free e-book on the EDOCR platform.
Sarah Thilykou was born in Thessaloniki, where she studied theology, drama and music. She holds an MA and is a PhD candidate in theology. She has performed professionally as an actor and singer and is currently teaching in secondary education in Athens. She has published poems, essays, and translations in Greek literary publications, including Poeticanet, of which she is an editor.
In this week's guest post for The Culturium, Debiprasad offers us a window on the private world of those in the final days of their life ensconced in a hospice on the banks of the Ganges river. Coupled with Gabriel's beautiful haiku in Gaelic and Sarah's in Greek, their collaborative offering is a moving and deeply profound meditation on the soul's journey from this life to the next.
TO TAKE GOD'S NAME and die in Varanasi—this is interpreted by Hindus in India as the liberation of the soul and release from the constant cycle of rebirth in order to reach the ultimate destination called moksha. Kashi Labh Mukti Bhavan ('Liberation House') is one such place in Varanasi where people check in to die because they believe dying a 'good death' in Varanasi forgives bad karma (the culmination of deeds).

People from all across India, from diverse cultures of Hinduism, come to this sacred hospice with their loved ones to celebrate their death or rather their mukti (release of the soul). Every moment after checking in, they pray to God for death, they start counting the days. They all want the death to happen as soon as possible so that the remains of the body can be offered to River Ganga so that the soul will receive a holy escape from the cycle of rebirth.

All the boarders have the last 15 pious days of their lives to stay in the Bhavan, which will lead them to the doors of heaven. Otherwise, they have to return back to their homes, the stairway to heaven closed down forever. 'While the rest of the world celebrates a new life when a child is born, similarly we celebrate death,' says Bhairav Nath Shukla, manager of the 12-room hospice, opening the death register of the last hundred plus years where more than 15 000 names are listed who have died in the hospice. He believes that people are not dying here, otherwise, it would be a haunted house—it is the last stop for them before salvation from the cycle of reincarnation.
—Debiprasad Mukherjee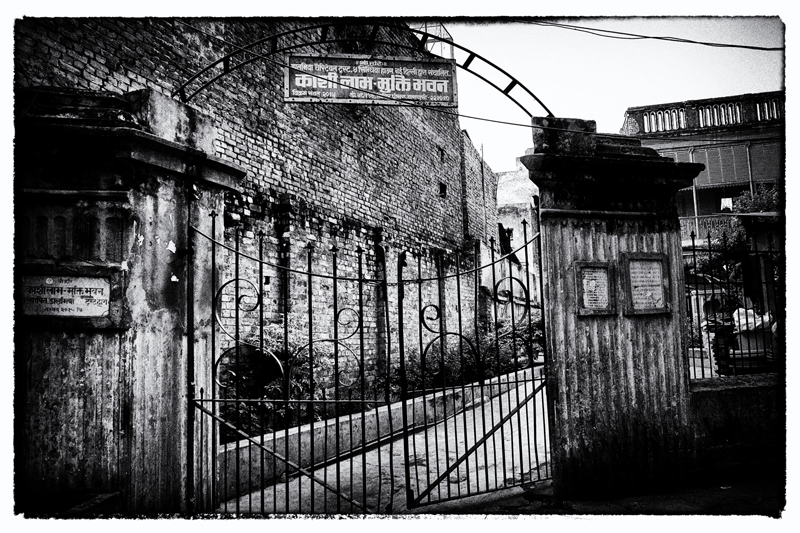 cén chuimnhe a bheidh agam
ar an domhan seo
an charcair seo
what will I remember
of this world
this prison
τι θα θυμάμαι
από αυτόν τον κόσμο
τη φυλακή αυτή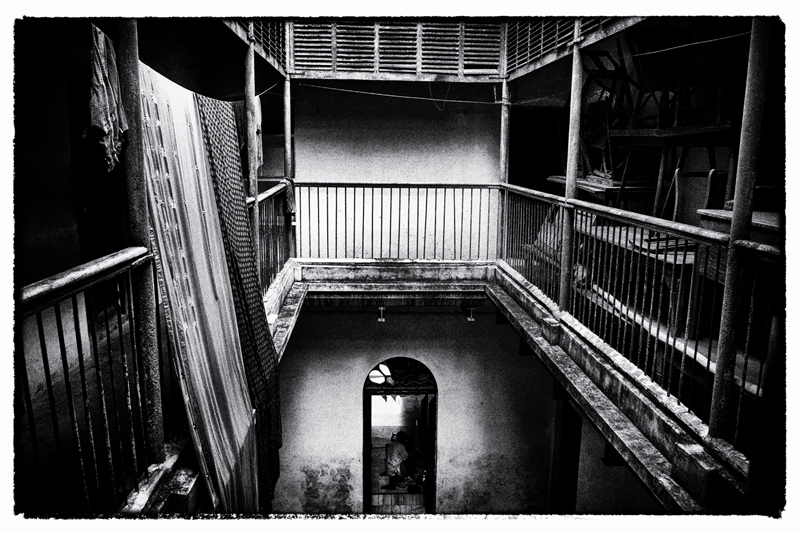 Varanasi—
seandumpa cosmach
is ea thú

Varanasi—
you old
cosmic dump
ω Βαρανάσι—
εσύ η γερασμένη
κοσμική τρώγλη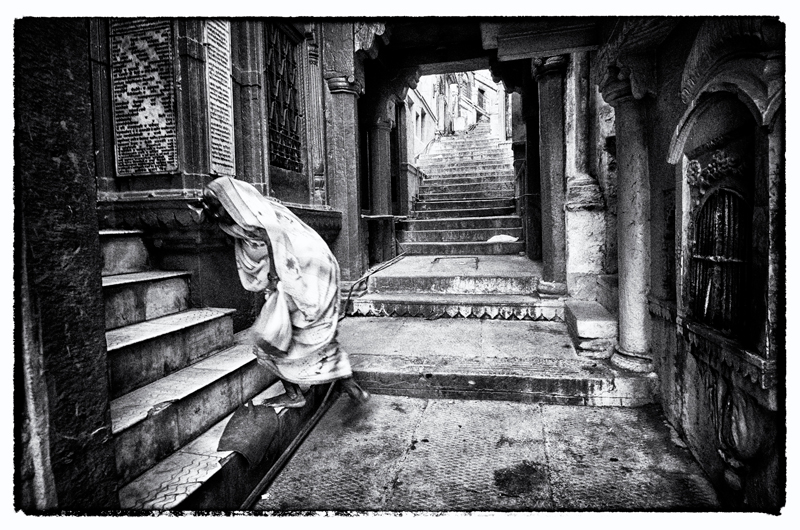 lorgaíos gach áit
faoin spéir thú—
a Thiarna Yama
I've been searching for you
high and low—
Lord Yama
έψαχνα για εσένα
πάνω και κάτω—
Κύριε Γιάμα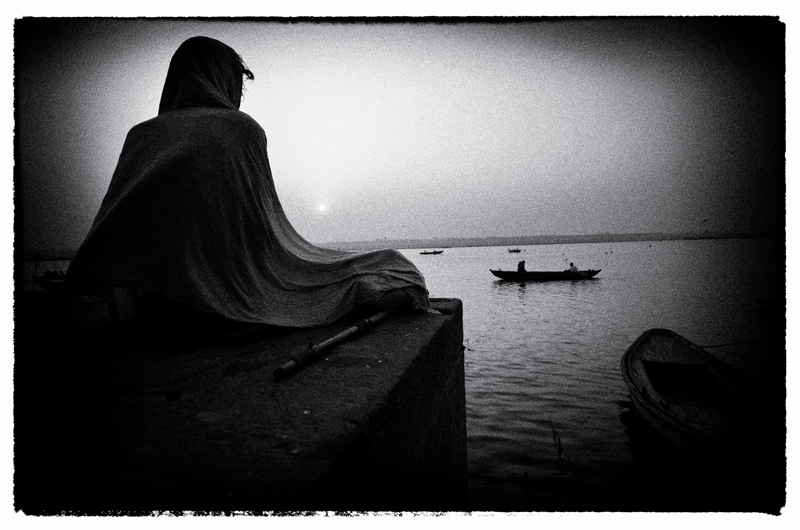 cathair an tsolais …
leánn airde uile
an chompáis

city of light …
all eight directions of the compass
dissolve
πόλη του φωτός …
η οκταπλή πυξίδα
διαλύεται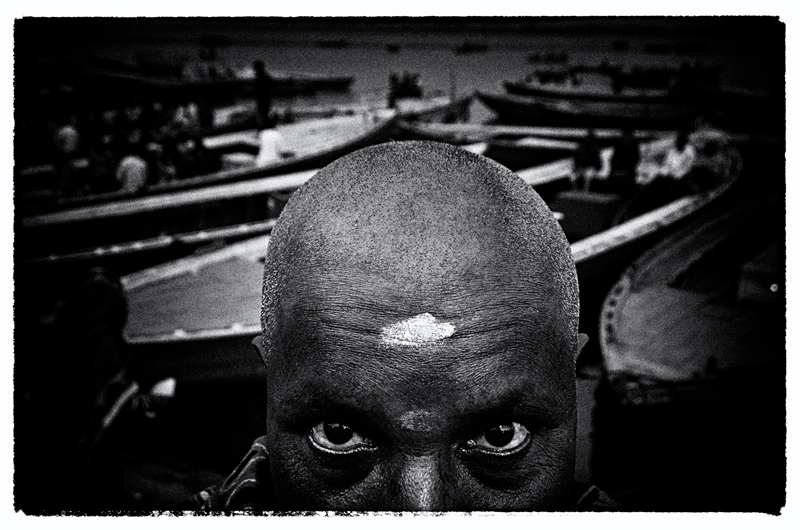 brioscarnach adhmaid …
líontar an aigne
le brioscarnach
crackling of wood …
the mind fills
with crackling
το τρίξιμο του ξύλου …
ο νους γεμίζει
από τρίξιμο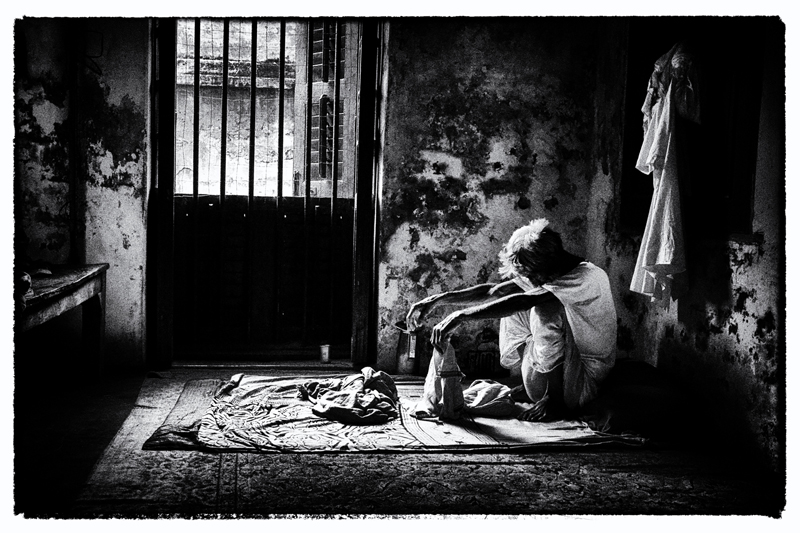 ceol aisteach …
moncaithe ag luascadh
ó shreang leictreach

strange music …
monkeys swinging
from an electric wire
ξένη μουσική …
μαϊμούδες γυρνούν
σε σύρμα ηλεκτρικό
Varanasi
is na lucha go léir ann ag éag …
athbhreith
Varanasi
and all its mice dying …
being reborn
το Βαρανάσι
ποντίκια που πεθαίνουν …
ξαναγεννιούνται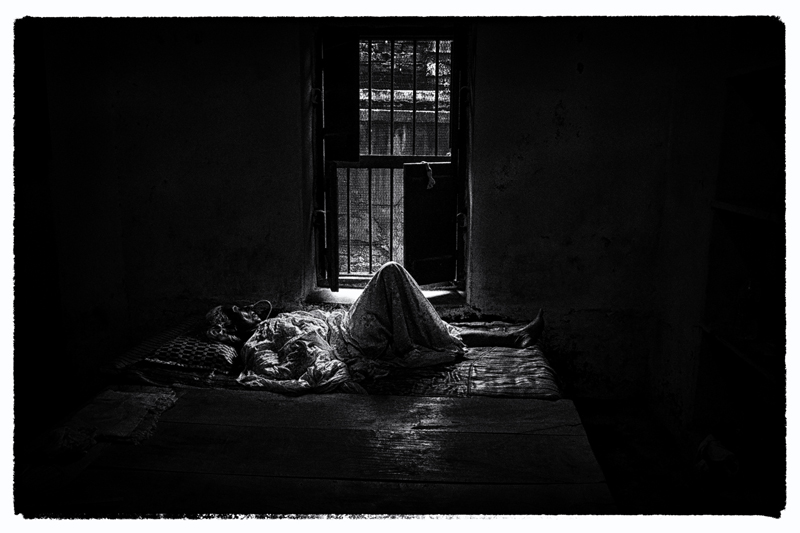 an solas ag éag …
duine éigin i gcéin
ag aithris Kabir
fading sunlight …
someone in the distance
recites Kabir
ήλιος που σβήνει …
κάποιος στο βάθος
απαγγέλει τον Καμπίρ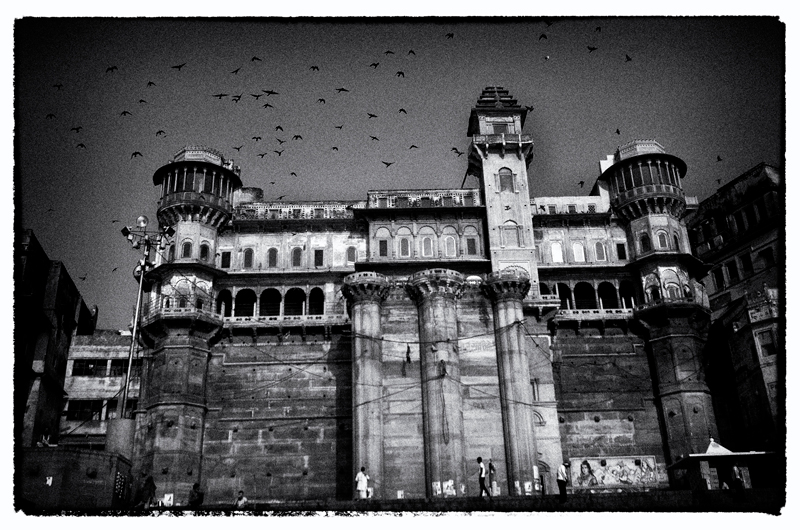 an dúil
sa chroí …
éanlaith sna flaithis

the hunger
of the heart …
birds in the heavens
είναι η λαχτάρα
μέσα στην καρδιά …
πουλιά στον παράδεισο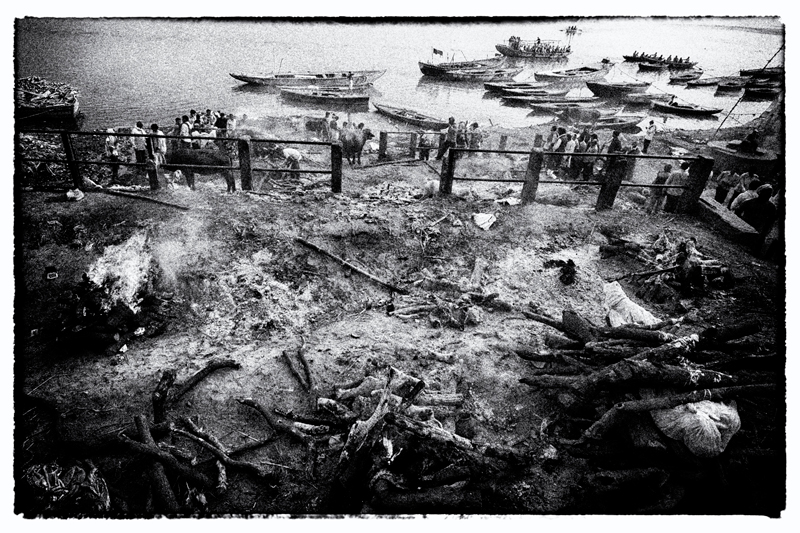 an chnámh
a chuimleodh an Ghainséis …
ba leor sin

even for a bone
to touch the Ganga …
it is enough
και ένα οστό
να αγγίξει τον Γάγγη …
είναι αρκετό
cá bhfuil na briathra …
Ram Nam
Satya Hai

where are the words …
Ram Nam
Satya Hai
πού είναι οι λέξεις …
το όνομα του Ράμα
είναι η αλήθεια
Post Notes